Montage
Bards of America
Historical plays for a nation "stuck in the middle"
Thirty years ago, when Alison Carey '82 and Bill Rauch '84 were traveling the country with Cornerstone Theater Company, the ensemble they co-founded after graduating, they would set up shop for months at a time in churches and storefronts and abandoned gymnasiums. In small-town West Virginia or Nevada or North Dakota, they worked with local residents to produce classic plays adapted to the particularities of their communities. In town after town, a similar thing kept happening: the plays were almost always set in the present, but invariably, Carey says, "You'd bump into the past." A story circle in the Central Valley of California or a storefront in Mississippi would turn into a conversation about how people's families had ended up there, what traumas and triumphs and fundamental forces had shaped their grandparents and parents and, by extension, themselves.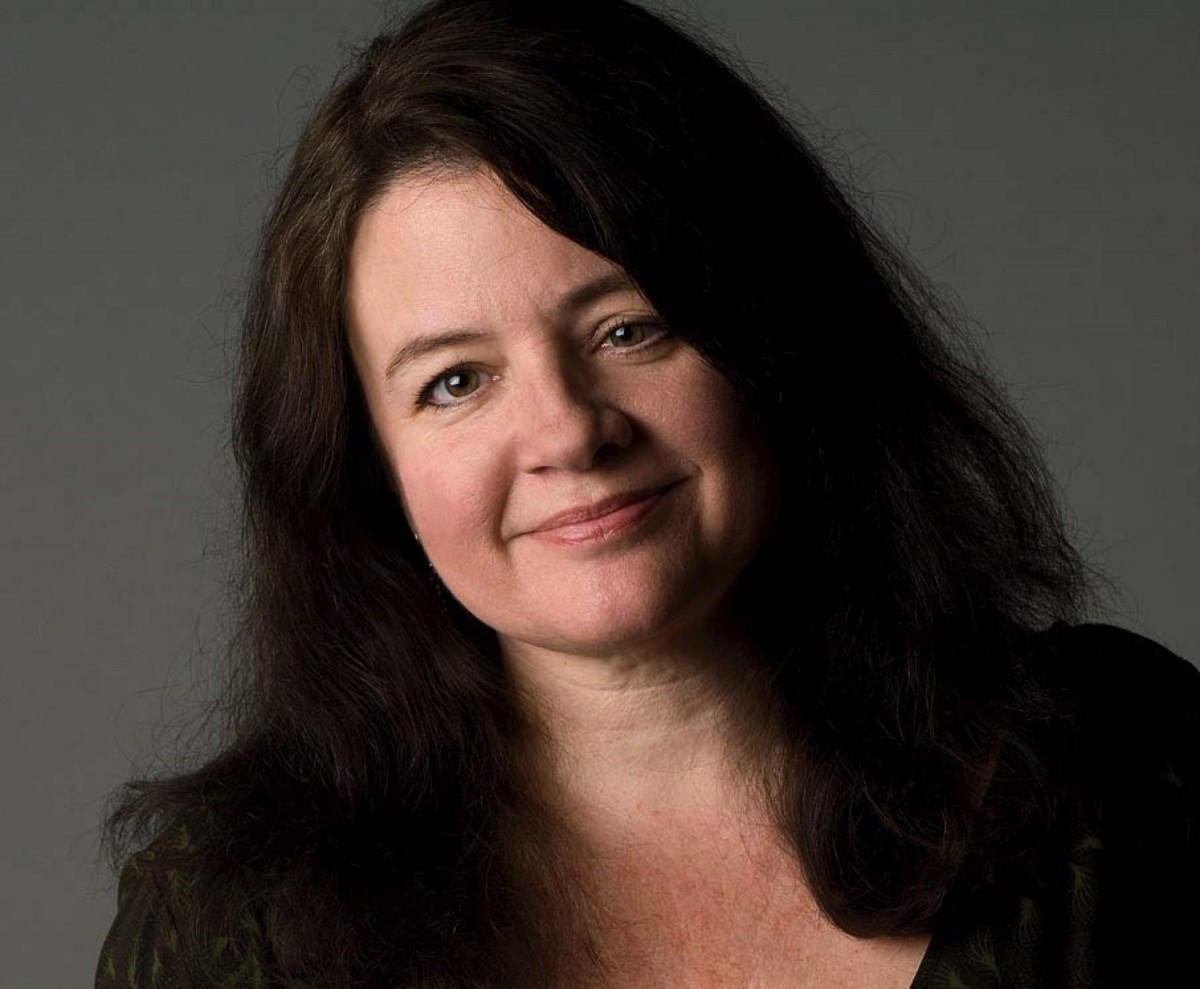 Photograph courtesy of the Oregon Shakespeare Festival
Carey, a history concentrator at Harvard, thinks back to those conversations now and sees a pretty clear through-line to her current work: overseeing the development of new history plays as director of the Oregon Shakespeare Festival's (OSF) American Revolutions cycle. Rauch, now OSF artistic director, proposed the project a decade ago, to comprise 37 plays in total—the same number in Shakespeare's canon. Of the 32 commissions so far, 10 dramas have been brought to the stage. (The last five playwrights will be announced this year; it'll take another 15 years or so for the whole cycle to be produced.) Exploring subjects like immigration, slavery, Roe v. Wade, presidential elections, political assassinations, and Sherman's "March to the Sea," the plays have attracted Tony nominations (and two awards), a Pulitzer Prize, and a few trips to Broadway. ("Hamilton," Carey told an interviewer last year, was the one that got away.)
Describing the process, Carey says, "We read and see a lot of plays and find the voice that sparks us." She and Rauch follow playwrights from year to year, "and when we are moved by someone's work and they seem to bring something new, we call them up." Some arrive with ideas, though not with fixed plans or written scripts ("We want them to start from scratch") and then the real work begins. Carey works with playwrights to develop their ideas, and once a year, convenes everyone to talk and think through their works-in-progress together. Part of the cycle's intent is to bring many perspectives to the fore—and to as many places as possible: a few American Revolutions plays are co-commissions with other theater companies (Steppenwolf, Arena Stage, Yale Repertory Theatre) and several have premiered on other stages around the country. The cycle's first play, American Night: The Ballad of Juan José, a sprawling look at 170 years of history, was adapted by playwright Richard Montoya into a version for secondary-school drama troupes to perform.
One of the most successful entries in the cycle is Robert Schenkkan's Tony Award-winning All the Way, which follows Lyndon B. Johnson's ascendance during the year after John F. Kennedy's assassination. Schenkkan's play is consciously Shakespearean: a grand-scale narrative of leadership and crisis, with LBJ at the center as a flawed, charismatic protagonist, plotting and battling and spouting soliloquies. Schenkkan followed up that American Revolutions project with a sequel, Great Society. It chronicles the hero's moral downfall as the country descended into Vietnam and racial conflict, and his dreams of ending poverty evaporated. "Robert had to get the rest of the story out," Carey says, "the triumph and the tragedy." That's Shakespearean too.
When All the Way premiered at OSF in 2012, it played opposite (in more ways than one) another American Revolutions production, Party People, which explores the legacy of the Black Panthers and the Puerto Rican Young Lords. Written by UNIVERSES, an experimental ensemble anchored by Bronx-reared playwrights Steven Sapp, Mildred Ruiz-Sapp, and William Ruiz, Party People incorporates hip-hop, salsa, and jazz into what Carey calls a "beautiful, intentional, thorough piece" about "maintaining one's integrity in the face of assault, maintaining one's sense of self and sense of purpose." During their research, the playwrights (now OSF's ensemble-in-residence) interviewed former members of the Black Panthers and the Young Lords, hearing their stories, but also asking permission to tell them. These were people whom the writers had known since childhood, not as abstract figures, but as neighborhood elders—"older warriors," Carey says. Some former Lords and Panthers came to see the show. So did gold medalist Tommie Smith, one of the American athletes who raised his fist on the Olympic platform in 1968. During the play, he raised his fist again.
Carey and Rauch decided from the beginning against putting many restrictions on the commissions' subject or time period—the only requirement was that each address a moment of change in American history—and many of the cycle's plays ended up revolving around the 1960s and '70s. At first Carey worried that meant they'd done something wrong, failed to ask the right question. But playwright Lynn Nottage (whose Pulitzer-winning play for the cycle, Sweat, about Pennsylvania factory workers in the aftermath of industrial decline, went to Broadway this year) said no. "Lynn said, 'It's because we're still trying to work it out,'" Carey reports. "Whatever that revolutionary moment was, it's still sitting in the American psyche as either a time of great success or a time of great failure, or something stuck in the middle."
In a divided country, Carey says, "I think these plays can be a path to understanding." She thinks back to her Cornerstone days: how much the ensemble members learned about the specific, individual histories of the towns they visited, and how the townspeople came to know and trust the coastal-city strangers who showed up in their communities. All through the work of putting on a play together. "Good plays make you see whole people," Carey says. "And they make you feel more whole yourself."