Main Menu · Search · Current Issue · Contact · Archives · Centennial · Letters to the Editor · FAQs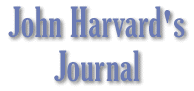 In this issue's John Harvard's Journal:
Summer in the City - Big and Little Digs - Lab Zappers vs. Yo Quiero Viagra - A Weekend on Women - Reinventing Radcliffe - Harvard Portrait: William P. Stoneman - A New Chief at Public Health - Foreign Affairs - Fogg Endorses Modernity - Going Home - Annals of Improbable Litigation - The Economics of Elms - A Roof Against the Rain - Brevia - The Undergraduate - Sports
---
Photograph by Jim Harrison
Summer in the City
With the moon smiling over Peabody Terrace, breezes caressing, and the mosquitoes in remission, dancers tango a July evening away on the Weeks Memorial Footbridge spanning the Charles.
The Tango Society of Boston--an organization young but with 400 members, among them lithe Harvardians--is for the second year sponsoring a dance series, "Tango by Moonlight," on the bridge on the night of the full moon. See the society's website, "http://www.bostontango.org", or call their 24-hour hotline, (617) 699-ocho, for details of upcoming tangos. (Ocho, eight in Spanish, refers to the figure eight described by a dancer--half with one foot, half with the other--that is the signature move in tango.) The dances are free (although financial contributions for the musicians, the Amarcord Trio, are invited) and open to all, and a fair cross-section of "all" does come, displaying rich variety in age, apparent ethnic origin, mode of dress, and terpsichorean attainment. One needn't be El Cachafaz to risk a turn. Prominent in the photograph are society members Sharna Fabiano and Brian Surkan.
Tanguera Anne Atheling, vice president and co-founder of the society and former business manager of Harvard's Arnold Arboretum, has done much in Greater Boston to promote the tango. The Weeks Bridge affairs evoke the tangos on the bridges of Paris in the film The Exile of Gardel, she explains. The July soirée struck her as "more than picturesque--just lovely." Do the dancers find tangoing difficult on concrete? "Everything is beautiful," says Florence Jugy, a society spokeswoman, "the moon, the river, the bridge. But the floor is terrible."
Not everyone dances. Academicians of all ages pursue their sometimes-lonely studies, and then do combat in volleyball contests, like the one in the otherwise serene life-sciences complex (see "Lab Zappers vs. Yo Quiero Viagra"). Elsewhere on campus, the earth moves as Boylston Hall is rebuilt in Harvard Yard, new tennis facilities and an artificial-turf field take shape in the athletic area, and construction proceeds on two significant new science buildings (see "Big and Little Digs").
---
Main Menu · Search · Current Issue · Contact · Archives · Centennial · Letters to the Editor · FAQs