Main Menu · Search · Current Issue · Contact · Archives · Centennial · Letters to the Editor · FAQs
---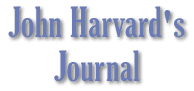 ---
In this issue's John Harvard's Journal:
De- and Reconstructing Harvard - Memorial Church Welcomes Gay Commitment Rites - Harvard's New Acreage - Habitat for the Humanities - Coresidence: An Anniversary - Harvard Portrait: Elizabeth Randall - Book Thief Shelved - In Pooh's Neighborhood - PBHA, College to Split? - Brevia - The Undergraduate: The Tao of Crew - Sports
---
PBHA, College to Split?
The College may end its formal connections to Phillips Brooks House Association (PBHA), Harvard's largest public-service organization, after PBHA's board of trustees voted by a narrow margin to allow the student organization to hire and pay its own staff, including an executive director who would report exclusively to the trustees. Dean of students Archie Epps, who sits on the board and voted against the measure, has said he will not allow PBHA to remain in Harvard-owned Phillips Brooks House if the organization hires staff who do not report to the College.
This is the latest chapter in a three-year dispute between the College and PBHA that centers on issues of legal liability, accountability, and programmatic autonomy (see "Public Service Passions," January-February 1996, page 27; "Phillips Brooks House," July-August 1996, page 90; and "Entente Ahead?" September-October 1996, page 73). PBHA runs 75 different public-service programs (including summer camps for children) with the help of more than 1,700 student volunteers.
Under the organization's current structure, which was established by a compromise agreement between the College and PBHA in July 1996, an executive agent reports both to the College and to PBHA's board of trustees, and is jointly paid by them. But Kenneth G. Smith, who left the position of executive agent earlier this year, reportedly found working for PBHA and the College at the same time difficult. His concerns led to the drafting of the new hiring proposal and, ultimately, to the current controversy. Last year's compromise agreement was to remain in effect until September 1 of this year. As this issue went to press, the College and PBHA continued to negotiate, hoping to avoid a situation wherein the organization would lose its liability coverage, funding--and even the building heretofore provided by Harvard.
---
Main Menu · Search · Current Issue · Contact · Archives · Centennial · Letters to the Editor · FAQs