Main Menu · Search · Current Issue · Contact · Archives · Centennial · Letters to the Editor · FAQs
---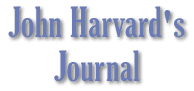 ---
In this issue's John Harvard's Journal:
De- and Reconstructing Harvard - Memorial Church Welcomes Gay Commitment Rites - Harvard's New Acreage - Habitat for the Humanities - Coresidence: An Anniversary - Harvard Portrait: Elizabeth Randall - Book Thief Shelved - In Pooh's Neighborhood - PBHA, College to Split? - Brevia - The Undergraduate: The Tao of Crew - Sports
---
Autumn Athletics
Goalkeeper Anne Browning '00: six feet of stopping power.
C.W. PACK SPORTS
Football
Coming off last fall's campaign (2-6 overall, 2-5 Ivy), which saw Harvard finish sixth in the Ivy League, the 1997 Crimson return 16 lettermen and 7 starters on offense. Rich Linden '00, who last year became the first freshman ever to start at quarterback for Harvard, was 3-3 in the last six games, including big wins over Princeton and Yale. The graduation of all-time leading rusher Eion Hu leaves a big backfield gap; speedy tailback Chris Menick '00 will step in as a threat both to run and catch passes. Senior Colby Skelton made 49 catches last season, the second-highest number ever. He already owns the school mark for career reception yardage (1,509) and his 103 catches are only five shy of the career record held by Pat McInally '75. Lines on both sides of the ball should be strong, particularly on defense, where last year's front four all return. Linebacker Isaiah Kacyvenski, last year's Ivy Rookie of the Year, intercepted four passes in 1996 and had 72 tackles; he should provide key on-field leadership.
Field Hockey
Last year's squad (11-8) achieved milestones: the first post-season appearance and first national ranking (number 16) since 1990. Eight starters return, including goalkeeper Anya Cowan '00, who played every minute of every game and made Second Team All-Ivy in a sensational freshman campaign. Senior cocaptain Beth Stringer will likely fill the pivotal role of sweeper.
Soccer
Last year's men's side (16-2) tied the school record for most wins in a season. Five starters graduated, but much talent returns to defend the Ivy title, including stellar goalkeeper Jordan Dupuis '99, who led the nation last year in goals-against average. On defense, the experienced sweeper Lee Williams '99 will join two of the best outside backs in the country, Ricky Le '98 and junior Andrew Lundquist. Graduation hurt the midfield, but sophomores Will Hench and Ryan Keeton bring massive skill to the area. Captain and First Team All-Ivy striker Tom McLaughlin, who was the leading overall scorer in the league last fall with 13 goals and 15 assists, returns to spark the offense.
The women's side now boasts a 21-game unbeaten streak in the Ivies, having gone 18-0-3 in the conference over the last three years. Nine starters return from last season's league champions. Midfielder and cocaptain Emily Stauffer '98, a two-time all-America honoree, is one of the most accomplished players in Ivy history. She was named Ivy League Player of the Year in each of the last two seasons. Senior forward Keren Gudeman, who, with Stauffer, set a new record for career assists (25), will remain strong up front, as will junior Naomi Miller (see cover, and story) who led the league in Ivy scoring with seven goals and five assists in five games. In goal, junior Jen Burney, a First Team All-Ivy player last year, will split duties with Anne Browning '00, a six-footer who posted a minuscule 0.54 goals-against average in 1996.
---
Main Menu · Search · Current Issue · Contact · Archives · Centennial · Letters to the Editor · FAQs