Main Menu · Search · Current Issue · Contact · Archives · Centennial · Letters to the Editor · FAQs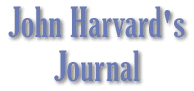 In this issue's John Harvard's Journal:
Mandela and Annan: What the World Needs Now - The Mandela Address: Eradicate the World's Disparities - Annan: Troubling News - The Annan Address: The Politics of Globalization - Autumn Windfall - Harvard Observed - Harvard Portrait: Harley P. Holden - World-Shaping Events: The Top Twenty? - Unlucky Number? - Brevia - The Undergraduate: A Pact with Solitude - Sports
---
Tailback Extraordinaire
The thrill of being chased
"To me, there's nothing greater than waking up on a Saturday morning knowing you're going to be playing in a football game," says Harvard's star running back, Chris Menick '00. "The sky seems a little clearer and sunnier. You hope you're going to be able to whack somebody and hear people cheer."
Last year tailback Menick whacked the whole Ivy League and several others as he set a Crimson record with 1,267 yards gained for the season, besting the mark Eion Hu '97 had set in 1995. The 5-foot, 10-inch, 185-pound Menick scored 84 points, the most by a Harvard player since Charlie Brickley '15 tallied 94 points in 1912. Menick rushed for a monstrous 261 yards against Holy Cross, the second-biggest running game in Harvard history. "Chris's speed and moves are really deceptive," says teammate Isaiah Kacyvenski '00, Harvard's defensive captain, who tries to thwart Menick on the practice field. "You think you have him cornered, and you don't." Last year, Yale head coach Jack Siedlecki put it well: "Chris isn't the fastest back in the league, nor is he the shiftiest back in the league. But he is the best back in the league."
This fall, Menick's season got off to a shakier start. Columbia held the tailback to 37 yards in its 24-0 shutout of Harvard. Then, as he was being tackled in practice the following week, his cleats stuck in the ground, spraining an ankle. Long-standing ligament damage to his thumb also reappeared, putting Menick's left hand in a small cast. But after sitting out the Colgate game, he returned to run for 114 yards in Harvard's 21-17 loss to Lehigh.
Love of football helped accelerate his return to the field. Menick extols the "camaraderie, the pageantry, and the excitement it generates," then adds that "I've always loved being the guy everyone else was trying to tackle--trying to run away from people, to avoid people. Then there are times you'll just have to lower your shoulder and attack the defender--I don't care if the guy's twice my size, I'll give him a lick."
That kind of aggression can be tough on defenders mentally as well as physically. "You're playing with their heads," says Menick, a psychology concentrator. "One time you nail him and the next time he'll be expecting you to come at him and you can juke him [put a move on him]. It's all about being creative. After a while, defenders are going to start picking up on the moves you make, and the more moves in your arsenal the tougher it will be to stop you. You can't be locked into a rigid way of thinking; you have to be flexible and see where the hole actually is, which may not be where it says in the playbook."
Menick grew up in Port Chester, in New York's Westchester County, the son of a Cuban mother born in Havana and an Italian father who played football at Boston University. The younger Menick broke rushing records even in the local midget and peewee football leagues, and at Iona Prep, a Catholic boys' high school in New Rochelle, he was the first back to post consecutive 1,000-yard seasons; he led his team in scoring in his last two years with 27 touchdowns. As a senior Menick played fullback and so carried the ball only about a dozen times per game; though he averaged seven yards a carry, the overall statistics understated his true ability.
Syracuse, Wisconsin, West Point, and the Air Force Academy all showed interest, and Menick checked out Cornell and Princeton. But he says, "After I visited Harvard I knew I wanted to come here." Menick's host on the recruiting trip was Eion Hu, who became a good friend and a roommate on team road trips. "My freshman year he was a big help, advising me about what route to run, what to do on a certain play," Menick says. "He was more of a power back, a lot bigger than me, over 200 pounds. Eion was able to carry guys on his back."
Harvard is "one of the best places in the country to play football," Menick declares. "Not only are you getting the best education, but people do not realize that Harvard football is top-notch college football." He points to three teammates who graduated last June: tackle Matt Birk, now with the Minnesota Vikings, defensive end Tim Fleiszer, who is in the Canadian Football League, and strong safety Jeff Compas, drafted by the New England Patriots.
The star back admits that his dream is to become a pro football player, but quickly adds, "I try not to think about it--I'd love to do it if it ever happened. Now I'm concentrating on being the best college football player I can be."
Which is, apparently, one spectacular running back. Chad Klunder, the Crimson's running-back coach, mentions Menick's "great vision and instincts," then praises "his fire--it's just a special fire that some guys have. He gets it done, makes up for other people's errors, and the others feed off that--it brings everyone's game up a notch. On Saturday you just have to be a football player."
Now listen to football player Chris Menick: "When you look ahead and know there's nobody between you and the end zone, your eyes just light up. You get this feeling in the pit of your stomach, and a shot of adrenaline. There's nothing like it in the world."
~Craig Lambert
Unpromising Start
Ivy champions make a disappointing debut.
Log on to the new football website ("www.harvardfootball.org"), click on "1998 Season," and under a glowing graphic of Harvard Stadium you'll find a preview, prepared last summer, promoting confidence in the caliber of this fall's Crimson squad. But the team's early play did not augur well for another bravura season. In the opening game an unexpectedly feisty Columbia team humiliated the defending champions, 24-0; in subsequent outings Harvard lost to Colgate, 34-14, and was felled by Lehigh, 21-17. Not since 1950 had a Harvard football season begun with three consecutive losses.
Winning every Ivy League game, the Crimson finished the 1997 season with an overall record of 9-1, the most wins for a Harvard football team since 1919. The Columbia drubbing, administered at the Lions' Wien Stadium, ended a seven-game unbeaten streak. Avenging a 45-7 rout at Cambridge last year, the Lions neutered the Harvard offense. They forced three fumbles, picked off two of junior quarterback Rich Linden's passes, had three quarterback sacks, and held record-setting tailback Chris Menick '00 to 37 yards rushing. The Crimson got across the midfield line only twice; its longest gain of the game was reserve quarterback Brad Wilford's 12-yard scramble as time expired. Harvard had not failed to score in a game since 1994, when it absorbed a 33-0 thrashing from Penn. Columbia last shut out Harvard in 1953.
The offensive unit had taken two preseason hits when starting fullback Damon Jones '00 had abdominal surgery and tailback Troy Jones '99 broke his arm in the first fall scrimmage. Both are lost for the season. Backfield attrition worsened when Menick sprained an ankle and broke his left thumb while practicing for the Colgate game. In a face-off between the defending champions of the Ivy and Patriot leagues, Linden threw for 183 yards but was outgunned by Vena, the Colgate quarterback, who passed for 254 yards and three touchdowns. Chuck Nwokocha '01, Harvard's smallest and fastest back, replaced Menick and carried 18 times for 62 yards and one touchdown. Colgate coughed up the ball on six of eight fumbles, was intercepted once, and incurred 12 penalties. Last year's Harvard team would have meted out peine forte et dure for such fecklessness.
In its first game at the Stadium, Harvard seemed to have regained some of its old form. With Menick back, the team built an early 17-0 lead against unbeaten Lehigh, but lost its poise in the second half, as quarterback Rick Stambaugh rallied the visitors with a 328-yard passing performance balanced by a hard running attack. Behind 17-21 with nine minutes left, Harvard forced a fumble in Lehigh territory and Menick carried to the 10-yard line, where he was slammed down by safety Sam Brinley. Menick retaliated, incurring a costly 15-yard penalty. On the next play Brinley picked off a pass in front of the goal line and ran it back 42 yards, dooming Harvard's hopes of a comeback.
The early losses showed just how much strength last year's defensive unit derived from such impact players as safety Jeff Compas, Harvard's first four-year starter, and all-Ivy linemen Tim Fleiszer, Chris Smith, and Jason Hughes. All have moved on. The offensive line misses veteran tackle Matt Birk, now performing for the Minnesota Vikings. Linden clearly misses receivers Colby Skelton and Jared Chupaila.
By the time you read this, coach Tim Murphy and his men may be turning their season around. It's been done before: the 1961 team lost three of its first four games (to Lehigh, Colgate, and Columbia, in fact), won the last four, and shared the Ivy championship with Columbia.
Tidbits: Menick ran for 114 yards against Lehigh, putting him in sixth place among Harvard's career rushing leaders....Matt Birk '98, a sixth-round draft choice of the Vikings, is the National Football League's first Harvardian since 1985, when Pat McInally '75 was playing for the Cincinnati Bengals and Roger Caron '85 for the Indianapolis Colts. Montreal native Tim Fleiszer '98, the first overall draft in the Canadian league, plays for the Hamilton Tiger-Cats....Opening its new stadium, Princeton cut its ticket price to an affordable $5. Harvard charges $10, $25 for the Yale game. Would a price cut help increase the Stadium gate? Attendance at home games during last year's championship season averaged a mere 6,598....Scores and news summaries for fall sports are now on the Internet at "http://www.fas.harvard.edu/~athletic/".
~"Cleat"
Autumnal Athletics
Women's Soccer
Fittingly, it seemed, returning senior co-captain Emily Stauffer kicked in the first goal of the season to start a 3-0 rout of New Hampshire ("Return of a Star," September-October, page 78). Losses against tough competition from Penn State and Hartford then seasoned the players, who began the defense of their Ivy title by winning their first three League matches against Columbia (1-0), Yale (2-1), and Pennsylvania (2-1). Harvard's two goals were the first balls in the Quaker net this year. The season to date: 5-2-1 overall, 3-0 Ivy.
Men's Soccer
The men's soccer team (2-4-1 overall, 1-2 Ivy) clearly misses last year's big scorer, league leader Tom McLaughlin; they began the season with four losses and a tie before a pivotal, confidence-building upset of seventeenth-ranked Boston University. Harvard, behind senior goaltender Jordan Dupuis of Christchurch, New Zealand, shut out Penn 2-0 in the next game, and the season had turned around.
Havard's thousandth varsity soccer match came, appropriately, against Yale. The Eli prevailed, 5-4, in a seesaw overtime thriller.
The return of gifted junior midfielder Armando Petrucelli after a year off has bolstered the Crimson, as have the attacking skills of freshmen Jonathan Oslowski and Marko Soldo, the "Croatian Sensation."
Field Hockey
The field hockey squad (3-5 overall, 2-1 Ivy) experienced both feast and famine in early going--blowing out Vermont, 5-0, but falling, 3-1, to third-ranked Connecticut. The stickwomen took a tough 3-2 loss against Yale but bounced back, beating Penn, 2-1. Judy Collins '99 continues to wield a hot stick.
Varsity Club Hall of Fame
In October the Varsity Club inducted 45 athletes into its Hall of Fame, including the 1938 sailing team boat that counted John F. Kennedy '40, LL.D. '56, among its members, and was captained by Joseph P. Kennedy '38. Senator Edward M. Kennedy '54 accepted the honor on behalf of his brothers.