Brevia
The University Brevia PH.D. MAGIC: Illustration by Rick Stromoski Each Graduate School of Arts and Sciences Bulletin features "BackTalk," a...
The University Brevia
PH.D. MAGIC:
Illustration by Rick Stromoski
Each Graduate School of Arts and Sciences Bulletin features "BackTalk," a chance for students to blow off steam, humorously and anonymously, in response to an off-the-wall question. In the March issue, the subject was, "If a genie granted you the opportunity to receive your degree tomorrow--without having to do any additional research or writing--would you accept the offer, and why or why not?" Among respondents, 41 percent said yes, 18 percent said yes with conditions, and 41 percent (perhaps doubting how secure that promise of anonymity was?) said no. Among those welcoming the offer, one wrote, "I'd take my genie-Ph.D. and do everything else I've wanted to do...like moving into a nice home with my own furniture, starting a family, and reading trashy, nonacademic novels." Another wrote, "Having walked to my windowless office in yet another blizzard, and faced with another long day of reading through chemical-industry publications for my thesis, I would adore the genie." Those who hedged mostly sought a job as well, although one would settle for "excellent recommendations and some kick-ass citations." The naysayers insisted on the purity of their academic endeavor--although one offered to accept if the genie also "promised to publish [my dissertation] with a top-ten academic press."
The Cost of College
Undergraduate tuition, room, board, and fees will cost $33,110 for the next academic year--$946, or 2.9 percent, more than the current bill. In percentage terms, the rate of increase is the lowest since 1968. Harvard's tuition tab will be $22,694. Room and board will cost $5,879 and $3,792, respectively. Health fees account for the remainder.
Where the People Are
The University's staff has been growing at a torrid pace. That is made graphically clear in the first annual report from the Office of Human Resources. Covering the period through June 1999--when 13,101 people worked at Harvard (excluding Medical School faculty based in affiliated hospitals)--it shows the ranks of tenured and junior faculty members increasing 7 percent from 1993 through 1999. At the same time, professional and administrative employment rose 24 percent, to 4,831, with the fastest growth occurring in the two most recent years. Although central administration positions have risen to staff the University Campaign and the ADAPT computer-systems project, most of the recent growth has taken place in the schools. In part, the report says, that reflects the proliferation of new laboratories and research centers. Clerical and technical employment has remained steady, at about 3,700 workers; service and trade jobs have declined over the past several years, to about 1,160.
Composing a Class
Applicants to the Harvard College class of 2004 numbered 18,691, besting the record established by applicants for the class of 2000. Some 1,137 were offered admission in December under the nonbinding "early action" program. In total, 2,035 applicants were offered admission--just 10.9 percent, the lowest admission percentage in Harvard's history.
Growing Pains
The programmatic ambitions of the new Radcli!=e Institute for Advanced Study are colliding with the severe shortage of housing in Cambridge and Boston. Preliminary plans to convert to offices much of the dorm space in the Cronkhite Graduate Center alarmed the 140-plus graduate students who live there. The institute cites the need to accommodate Bunting and other fellows and visiting faculty, whose numbers are growing as the institute's academic ventures ramp up (see page 63). The students, from the Graduate School of Arts and Sciences and the schools of design, education, and government, objected at a meeting in early March. The institute expects to finish its plans in May, providing some sense of the timing for renovation and the relocation of the student tenants, who face a housing market with essentially no vacancies.
Cronkhite Graduate Center
Leadership Learning
The Kennedy School of Government plans to open a Center for Public Leadership this fall. Its program--encompassing research, courses for Kennedy School students and for practicing professionals, and executive education for other leadership ventures --will be directed by David R. Gergen, public service professor, and Ronald Heifetz, lecturer in public policy and author of Leadership without Easy Answers (see Harvard Magazine, March-April 1995, page 28). Leslie Wexner, chief executive of The Limited Inc., and Abigail Wexner provided initial funding for the center.
David R. Gergen
Ronald Heifetz
Bye-Bye Bow & Arrow
The transformation of Harvard Square continues. The Harvard Cooperative Society, owner of the building at 1 Bow Street where the Bow & Arrow Pub and a Baskin Robbins­Dunkin' Donuts franchise have been housed, is proceeding with a comprehensive renovation, after which new tenants are likely to take the space. Despite efforts to rally support for the Bow & Arrow, led by Kennedy School public-policy student L. Stuart Rosenberg, economic considerations seem likely to prevail. Made famous as the downscale watering hole in the movie Good Will Hunting, the bar will soon join The Tasty and other long-term Square fixtures giving way to different retail enterprises. Just up Mass. Ave. from the Bow Street site, the storefront vacated last fall by Briggs and Briggs, purveyors of many things musical, is now an Adidas shop.
1 Bow Street
Nota Bene
Picture person. Deborah Martin Kao, formerly assistant curator, has become the first Menschel curator of photography at the Fogg Art Museum, following the gift of a $2-million endowment by Richard L. Menschel, M.B.A. '59. She was lead curator for the recent Harvard exhibition of Ben Shahn's photography.
Deborah Martin Kao
HARVARD NEWS OFFICE
Public spirited. Now that he has stepped down after 36 years in elected office, the last 28 of them on the Cambridge city council (including three terms as mayor), Francis H. Duehay '55, Ed.D. '68, has agreed to cochair a $7.2-million centennial capital campaign for Phillips Brooks House Association with Nancy Rahnasto Osborne '76. The funds will endow the operations of the undergraduate public-service organization.
Francis H. Duehay
Civil servant. Robert Shenton, Ph.D. '62, secretary to the Corporation and the Board of Overseers from 1971 to 1991, died February 29 following injuries suffered in a fall while he was vacationing in Puerto Rico. Universally hailed as one of the Harvard's most loyal and civil servants, he staffed the searches for two presidents Derek Bok and Neil L. Rudenstine. The Harvard Alumni Association awarded him the Harvard Medal at its anual meeting in 1998.
Robert Shenton
JANE REED/HARVARD NEWS OFFICE
For the defense. Harvard Defenders, a Law School student organization that provides counsel to low-income people accused of crimes, celebrated its fiftieth anniversary April 29. The group held a symposium on the effects of trial coverage by the media on the practice and ethics of criminal-justice attorneys. The panelists included former Defenders Samuel Dash, J.D. '50, a Watergate counsel, and Scott Harshbarger '64, LL.B. '68, now the president of Common Cause.
Samuel Dash
HARVARD LAW SCHOOL
LUCKY LAWYER-TO-BE.
NBC AND TWENTY ONE
Even as first-year associates at corporate law firms in Silicon Valley, New York, and Boston learned their annual compensation would increase to $140,000, third-year Harvard Law School student Rahim Oberholtzer trumped them, at a much better hourly rate. He won $1.12 million on NBC's Twenty One game show, aired February 2. He intends to pay off student loans, set up a scholarship fund, help his mother, and invest the rest. Oh, yes: Oberholtzer plans to take a job in finance.
You might also like
A Harvard series explores South Korean cinema in the years following the Korean War. 
A deflating ending fashions a three-way title tie.
A 70,000 square-foot theater and teaching center, plus housing for Harvard affiliates
Most popular
The Ledecky Fellows provide an undergraduate perspective on life at Harvard.
A Harvard conference on diversity and academic inclusion
From the Missouri Compromise to the 2016 election, Kevin Young's Bunk takes stock of American hoaxes, con men, and race fantasies.
More to explore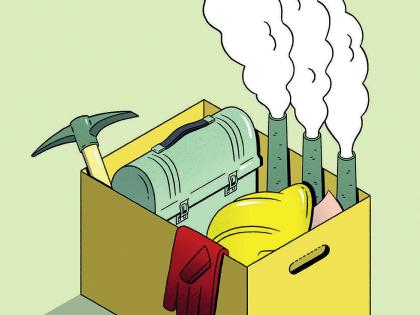 Expect massive job losses in industries associated with fossil fuels. The time to get ready is now.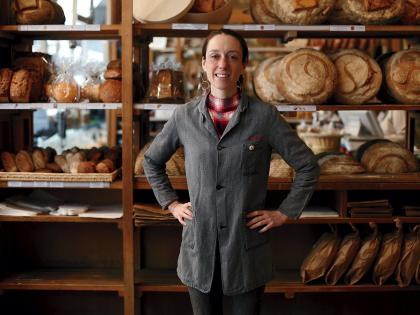 A third-generation French baker on legacy loaves and the "magic" of baking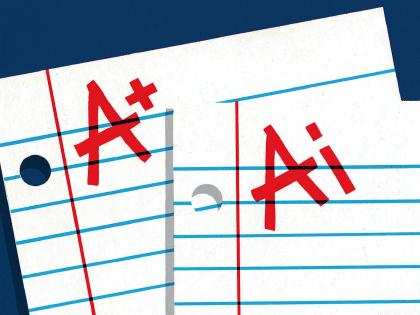 Generative AI can enhance teaching and learning but augurs a shift to oral forms of student assessment.