Facebook's Mark Zuckerberg '06 Back on Campus
The famous dropout makes recruiting calls at MIT and Harvard.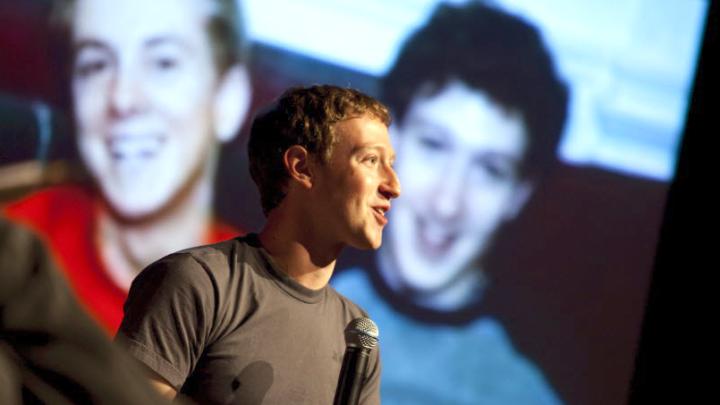 Dropping out of Harvard: a standard to aspire to.
Harvard unrolled the crimson carpet on Monday as famous (and infamous) Facebook co-founder and CEO Mark Zuckerberg '06 returned to Harvard for his first official visit since dropping out to found the social networking giant in 2004. In an evening recruiting event in Farkas Hall (the recently endowed and renamed New College Theatre), Zuckerberg and two other senior Facebook officials answered students' questions on a wide variety of topics, from Zuckerberg's time at Harvard and the history of Facebook to issues of privacy, engineering, and scalability.
"I think it was a lot of fun," said David J. Malan '99, senior lecturer in computer science (he directs Computer Science 50, the wildly popular introductory course) and moderator of the discussion. "Students were hearing directly from this guy who was there, about how this whole phenomenon began."
The event was also a chance to glimpse the workings of the mind behind Facebook. Zuckerberg mentioned his early interest in studying the classics at Harvard and spoke about other websites and applications he designed prior to creating Facebook. Among them were CourseMatch, a tool for seeing what courses friends were shopping, and Six Degrees to Harry Lewis, a precursor to Facebook that analyzed connections among people who appeared in the Harvard Crimson—in particular, the most common figure, McKay professor of computer science Harry Lewis (read an excerpted lecture from his computer-science course, "Bits," here). 
"I just like making stuff," Zuckerberg said several times.  In one lighthearted story, he talked about a site he created where students could collaborate to comment on the historical significance of photographs of Roman antiquities—not coincidentally, a useful study tool for himself as well while he worked on building Facebook.
"He seemed like someone who'd be great to chat with in a common room," said Alice Xiang, a junior concentrating in statistics. "He talked about philosophical issues like the future of the Internet, or what exactly a social network is. In his answers, we got to see a little bit of his world-view."
Several students commented that the evening did not feel like a typical recruiting event. "They don't need it," said Wen-Yuan Yao, a junior and computer-science concentrator. "Just him being there was enough."
Similarly, Malan remarked dryly, "I'm sure he's aware that he brings quite the wave of enthusiasm."
Indeed, Zuckerberg mania was present aplenty. Only 200 students were chosen, on the basis of résumé submissions, to receive coveted tickets to the Farkas Hall event, though many more applied. The selection process was mediated jointly by Facebook and Harvard's Office of Career Services, with preference given to "students who have computer science and engineering backgrounds or other strong technical skills," according to an informational e-mail sent last week to computer science students and affiliates. The chosen few lined up half an hour in advance to have their tickets and IDs checked.
For those left out, the Office of Career Services maintained live feeds of the event on Twitter and, of course, its Facebook  page. This wasn't enough for Chris Bock, 55, from Newton, the self-titled Chicken Man; Bock parked what he calls his mobile office, a truck with glass walls and a scrolling neon sign, in front of Farkas Hall with a sign reading "Mark, My bags are packed & I'm ready to go to. I may be in Glass Box but I can assure you that all my thinking is outside the Box. There must be a place for my imaginative mind at Facebook. How about a job?" Sporting a baseball cap with miniature chickens bobbing up and down on springs, Bock insisted on the seriousness of his request and his devotion to Facebook. "I think it's the most phenomenal thing in the whole wide world."
Zuckerberg's arrival made quite a splash elsewhere on campus as well. The student life blog Noice posted a tongue-in-cheek article entitled "Zuckerberg's Visit and How to Impress Him." 
"Everyone is very smitten with Mark," said Malan of his department colleagues, "and are quite proud of his origins at Harvard and in particular in the computer-science department."
Indeed, the effect of Facebook is strong at Harvard, where it all began. In Computer Science 50, students often use the Facebook platform and other social media to build their final projects. 
"Simply by being him and accomplishing what he has, he has gotten innumerable students excited about computer science," said Malan. "In his skills, in his savvy, in his youth, I think he's opened undergraduates' eyes to what they, too, might accomplish. I daresay many a startup these days aspires to be the next Facebook."
And perhaps Zuckerberg's visit is the continuation of a new, illustrious tradition of world-famous Harvard dropouts. Zuckerberg mentioned a talk by Bill Gates '77, LL.D.  '07 that he attended while still at the College, in which Gates encouraged undergraduates to take time off to explore what they wanted to do. (Gates's 2007 Commencement address is available here; his essay for Harvard Magazine's special issue commemorating the University's 375th anniversary is here.)
"I could swear he was looking at you when he said, 'The next Bill Gates could be right in this room,'" says a character to the Zuckerberg character in the movie The Social Network. Perhaps the next Mark Zuckerberg was somewhere in the audience Monday.
Earlier in the day, a few hundred students and a few dozen reporters crowded the lawn between Lamont Library and Loeb House for Zuckerberg's informal press conference. Security officers were present and erected white plastic gates for crowd control. Curious passersby inquired about the occasion and joined in.
Sophomore William Chen, who is taking Malan's introductory course, had hoped for tickets to the recruiting event but was not one of the lucky few. He heard about the press appearance from a friend and decided to drop by.  "I've never seen Mark Zuckerberg before, and I thought it would be a good chance," he said.
After a lengthy wait, a beaming Zuckerberg, dressed in jeans and a sweatshirt and flanked by Harvard officials, appeared to cheers and applause. When asked about the reasoning behind his visit to Harvard, along with his visit to MIT earlier in the day, he said, "There are a lot of really smart people here, and a lot of them are making decisions on where they're going to work when they graduate in the next couple of weeks." (He is scheduled to recruit at the Carnegie Mellon campus on Tuesday.)
Asked about what the company has yet to accomplish, he exclaimed, "Oh, we're just getting started." In the next five or 10 years, he expects the company to focus on "all of these products and industries that can be rethought now that you have this base of all these connections in place for people."
Then, abruptly, less than five minutes after arriving, Zuckerberg said, "I think I gotta run," and did just that, leaving students and reporters alike surprised by his sudden exit.
Another scene from The Social Network comes to mind: Zuckerberg's business cards, reportedly labeled "I'm CEO…bitch!"
Harvard News Office coverage of the visit, with additional photos, is available here.
Berta Greenwald Ledecky Undergraduate Fellow Katherine Xue '13 is concentrating in chemical and physical biology.
You might also like
Toward another apartment complex on Harvard-owned land
Stepping down after 30 years of University service
Harvard researchers seek to empower individuals to steer their own careers.
Most popular
Brief life of a black radical: 1872-1934
Brief life of a textured artist: 1911-1988
In Agyementi, Ghana, Sangu Delle '10 brings clean water to a village.
More to explore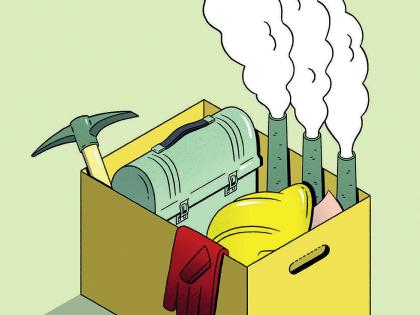 Expect massive job losses in industries associated with fossil fuels. The time to get ready is now.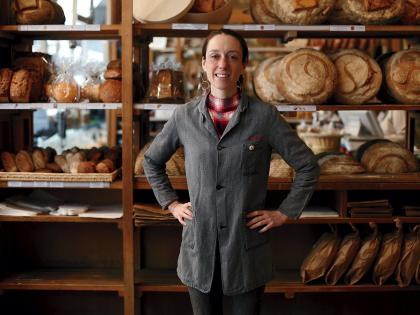 A third-generation French baker on legacy loaves and the "magic" of baking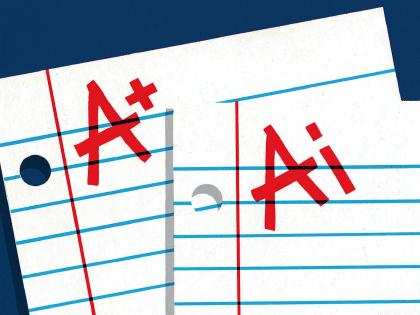 Generative AI can enhance teaching and learning but augurs a shift to oral forms of student assessment.