Sports
Football 2017: Harvard 38, Lafayette 10
10.14.17
Nothing like having your superstar return a punt 85 yards to get you back on track.
Ignited by Justice Shelton-Mosley '19, the Harvard football team cruised to a relatively stress-free 38-10 victory over Patriot League foe Lafayette in the seven-hundredth game played at Harvard Stadium. The win in the final nonconference game of 2017 gave the Crimson an overall 3-2 record (the Leopards dropped to 2-5). Harvard stands at 1-1 in the Ivy League. The convincing result was wholly necessary after the previous week's disheartening 17-14 defeat at Cornell. "We challenged our kids and they responded," said relieved Harvard coach Tim Murphy after the game.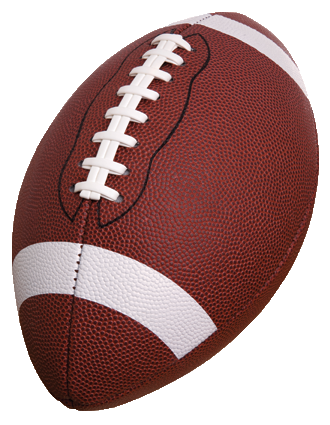 Harvard Football
Sign up for Harvard Magazine's football e-mail and follow the Crimson all season long! Dick Friedman will provide the latest news, game summaries, and insights.
Shelton-Mosley was not the only standout. Wideout Adam Scott '19 took the second-half kickoff 90 yards for a touchdown. Running back Charlie Booker III '19 had another stellar game, barreling, blasting, and bowling for a career-high 159 yards on 23 carries and scoring a touchdown. The defense, headed by linebackers Charlie Walker '19 (eight tackles) and captain Luke Hutton '18 (six, including a sack), limited the Leopards to 12 yards on the ground (0.9 yards per carry).
But as a tone-setter, it is hard to top Shelton-Mosley, who has been accorded numerous honors as a receiver and return man. In the first period, after the Crimson defense forced the Leopards into a three-and-out, Lafayette's Michael Turk boomed a high, 50-yard punt to the Harvard 15. Shelton-Mosley fielded it and, sprung by a dandy block by Noah Reimers '19, wove his way upfield along the Crimson sideline, then outran the final pursuers to score. This was Shelton-Mosley's third career punt return for a touchdown. Jake McIntyre '20 punched through the extra point.  With 2:14 gone, it was Harvard 7, Lafayette 0.
However, Lafayette's C.J. Amill almost matched Shelton-Mosley return for return. Amill took the kickoff from Kenny Smart '18 at the Leopards' two and ran it back 65 yards before Smart could make a saving tackle. But the reprieve was temporary. Four plays later, Lafayette quarterback Sean O'Malley tossed a two-yard scoring pass to Rocco Palumbo. Jeff Kordenbrock added the conversion. Harvard 7, Lafayette 7.
Then it was Booker time. On Harvard's next series, he carried the ball seven times for 56 yards. The final play of the drive was a four-yard end-around by Shelton-Mosley for a touchdown, followed by McIntyre's extra point. Harvard 14, Lafayette 7.
After this fast-and-furious start, things settled down. The next score didn't come until only 38 seconds remained in the half, when Booker barged in from the one to cap a 13-play, 52-yard drive that consumed more than seven minutes. This is when the Crimson offensive line took hold of the game. McIntyre again kicked the point. Harvard 21, Lafayette 7. (This half was played, by the way, with neither team taking a timeout—most unusual.)
Now came another Harvard happy return—or, as Murphy refers to a kick return for a touchdown, "a house call." This time it was Scott grabbing the second-half kickoff on the Crimson 10. Keyed by a downfield block from Shelton-Mosley, he was off to the races. McIntyre again did his job. Harvard 28, Lafayette 10. The teams exchanged field goals—a 33-yarder by Kordenbrock, a 37-yarder by McIntyre, who is 5 for 6 on the season. Harvard 31, Lafayette 10.
The final touchdown came early in the fourth quarter when quarterback Jake Smith '21 culminated a 14-play, 89-yard drive with a one-yard waltz into the end zone, followed by McIntyre's kick. Harvard 38, Lafayette 10. Smith finished 7-for-12 passing for 80 yards; Joe Viviano '17 ('18), the previous starter whom Smith has supplanted, came in for fourth-quarter mop-up duty. In any event the Crimson backs carried most of the load, rushing 61 times for 296 yards.
Now to the all-Ivy portion of the schedule, always dicey, made extra-treacherous this season by surprisingly unbeaten Columbia.
Abercrombie Update: Ben Abercrombie '21, the defensive back from Hoover, Alabama, who suffered a spinal injury in the opener against Rhode Island, has been moved from Rhode Island Hospital to Atlanta's Shepherd Rehabilitation Center, which specializes in spinal-cord and brain-injury rehabilitation. His family has been posting periodic reports on a CaringBridge website. Last Wednesday Ben's father, Marty, wrote: "I wish everyone could have seen the sparkle in Ben's eyes and the smile on Ben's face when they carried him out of Rhode Island Hospital for the first time in 26 days. The sun shined on his face, the wind blew his hair and the outside air entered his lungs. Praise God!"
weekend roundup

Columbia 34, Penn 31 (OT)
Dartmouth 29, Sacred Heart 26
Bucknell 26, Cornell 18
Princeton 53, Brown 0
Yale 32, Holy Cross 0 
Coming up: Friday night lights. Harvard meets longtime rival Princeton at the Stadium (October 20). Kickoff: 7:30 p.m. The game will be telecast on NBC Sports Network and the Ivy League Network, and broadcast on the radio on WRCA 1330 AM, 106.1 FM and 94.5 FM-HD2, WHRB FM 95.3. The Tigers stand at 4-1 overall and 1-1 in the Ivy League. Harvard trails in the all-time series 48-54-7 but has won the last three, including last year's 23-20 overtime victory at Princeton.
The score by quarters
| | | | | | | | | |
| --- | --- | --- | --- | --- | --- | --- | --- | --- |
| Lafayette | 07 | 00 | 03 | 00 |   | — |   | 10 |
| Harvard | 14 | 07 | 10 | 07 |   | — |   | 38 |
Attendance: 10,025