New England/Harvard Squared Advertising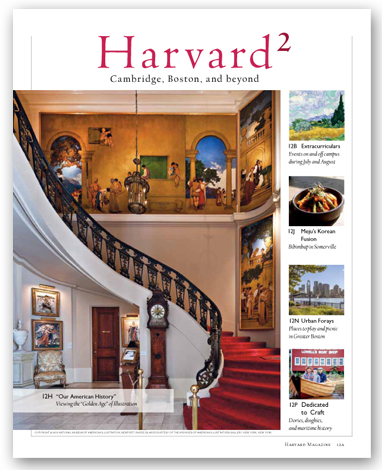 Harvard Magazine offers New England-based businesses the ability to reach nearly 80,000 Harvard alumni, faculty, and staff in the Greater-Boston area within a local editorial section, Harvard2 (Harvard Squared). Harvard2 is a bimonthly guide to exploring the arts and culture, history, cuisine, and natural beauty of Cambridge, Boston, and beyond.
Local advertising partners gain visibility by sharing their message within this carefully curated lifestyle section that is written specifically for alumni living in New England. 
Local advertising partners include: Brigham and Women's Hospital, The Charles Hotel, Canyon Ranch, Hammond Real Estate, BMW Gallery Group, McLean Hospital, The Langham Hotel, Coldwell Banker, Lux, Bond & Green, and more. Click here for a complete list of advertising partners. 
Advertising Packages
We create custom, targeted marketing packages to suit our advertising partners' needs and budgets. Print advertisers may also receive added-value incentives such as online ad placement and promotional e-mail space ads as part of their media package. Click to learn more about our digital products. 
Get In Touch
Contact us to find out how how Harvard Magazine compares with other national titles—or for more information about our audience, rates, distribution, frequency, and additional marketing opportunities.
Advertising FAQs
Are you rats gross or net? Do you offer trade or non profit rates? Does my ad reach the same audience in print and online? Do you have an editorial calendar? Can I advertise to the New England audience only? To find the answers to some of our most frequently asked questions, visit the FAQs.