Reporting on Your Behalf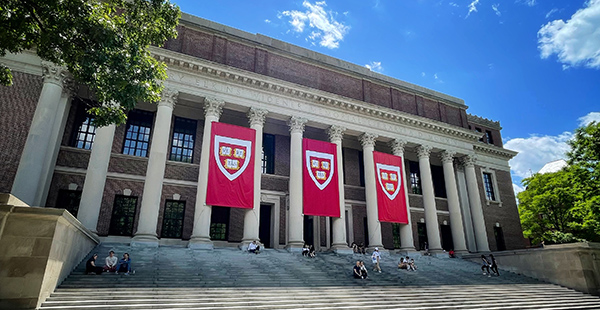 Dear Readers,
The pandemic has changed all of us—and even a venerable institution like Harvard, as we reported during this most unusual of Commencement seasons. 
Yes, the Class of 2022 enjoyed a traditional, in-person Commencement morning celebration in Tercentenary Theatre. Perhaps even more emotionally resonant were the May 29 Harvard Yard ceremonies for the Classes of 2020 and 2021, whose degrees were conferred online during the pandemic, but who were now brought together so their Harvard experiences and friendships and degrees could be confirmed, in person, in the presence of loved ones and supporters. As a parent of one of the graduates, I was moved by the affirmation of what this University means to its community.
Harvard Magazine's staff members were stretched as never before to report on these events and to explain their nuances, in the special way you have come to expect. Given the circumstances, we felt especially privileged to be entrusted with that responsibility on your behalf.
During those same hectic days, we also completed the newest bimonthly print edition of the magazine (we delivered it to the printer on June 3, the evening of the inaugural Harvard Alumni Day), with reports on important University news (the recently released exploration of Harvard's slave legacy), in-depth coverage of critical research (how to address the crisis in children's mental health), and an education professor's powerful insights into how students make the best use of the college experience (from the classroom to enriching extracurriculars).
 As we approach our 125th year of serving readers, we need your help today. 
Reader support is literally essential as we report, write, and edit important Harvard news and features on your behalf. The pandemic has both enlarged the scope of the urgent issues we must cover and made doing so more difficult—through the challenges of remote and now hybrid operation, but also in the form of severe economic costs from significantly reduced advertising and stunning price increases for paper.  
Please give generously so we can continue to provide excellent journalism, sustain the Ask a Harvard Professor podcast, and publish the Harvard Magazine and online news you know and respect.
Thank you for placing your confidence in Harvard Magazine to report and deliver the news and feature content you need—and trust.
With our warm thanks and best wishes, 
John S. Rosenberg
Editor