7:30 A.M. Riiiiiiiing. 
* # * In Shakespeare's Twelfth Night, Sir Toby Belch declares chat being up late is really being up early: "To be up after midnight and to go to bed then, is early: so that to go to bed after midnight is to go to bed betimes." Any semiconscious Harvard student would observe, however, that being up late—no matter how you put it—is being up late. Nonetheless, all-nighters, one o'clock study breaks, and David Letterman are staples of a Harvard student's schedule. 
The typical student has developed a contradictory, self-destructive, yet not unconstructive love-hate relationship with the concept of sleep and all things associated. On the one hand, students develop unnatural attachments to their warm, cozy, inviting beds. When the radiator explodes and the pizza man has stopped delivering, the bed lies waiting. On the other hand, there are bitter complaints about the utilitarian steel bunk beds discovered the first day of Freshman Week: the mattresses are six inches longer than normal, and some sag like hammocks. Perhaps this is why they are so hard to get out of in the morning. 
# # # 
A hand emerges from underneath the covers, 
Ask any dining hall worker and he'll tell you that breakfast is the least popular meal of the day. Although probably no one has chosen a schedule to avoid nine o'clock classes entirely, one Winthrop House junior calls her 9 A.M. section in Memorial Hall "the bane of my existence." Douglas Bauer, an expository writing instructor, recalls that when he was first assigned to teach ten o'clock class, he rejoiced, thinking his students would already be wide awake from their nine o'clock classes. Little did he know that very few of his bleary-eyed students had opted for such early schedules. 
Bobby Woo '89 comments that discovering that his economics lectures were videotaped was his downfall: why drag your body out of bed to attend lecture (even if it begins at noon) when you can see the tape later? 
Riiiiiiing. Riiing. Ri Hand makes contact with doze bar. Another relentless call to consciousness silenced. 
* # * Religion concentrator Anise Kanji '89 remarks wistfully, "When I was younger, I used to hate going to bed, because I couldn't watch TV anymore, but now going to bed is my favorite activity of the day." College students are- still faced with this dilemma between TV and sleep, between food and sleep, even between study and sleep. 
By graduation, each Harvard student will have learned an important body of facts. Among these: Dial-a-Pizza stops delivering at midnight; the last shuttle bus leaves the Quad for the river at 1 A.M.; the escort service stops running at 
2:45 A.M.; "Hogan's Heroes" is on at 
11:30 P.M., "Alfred Hitchcock" at midnight, and "Maude" at 1 A.M. (all on Channel 38); Lamont and Hilles libraries both close at 1 A.M., as do several of the House grills. Fondness for sleep notwithstanding, many students have as much difficulty getting to sleep early as they do getting up early. 
* # # 
7:40 A.M. Riiiiiing. Already???????? 
# # # It seems that most students don't get very much sleep. Kathy Kniepmann, Health Educator at the University Health Services (UHS), says some students push along at four to five hours of sleep a night. According to Kniepmann, there is a wide range of variability in the need for sleep among different people. Four hours is enough for some, while others require nine to ten hours. She adds that UHS does not keep statistics on the amount of sleep Harvard students get. 
Th e effects of sleep deprivation have, however, been documented for decades. People who have had minimal sleep have difficulty doing sustained repetitive tasks involving little muscular activity. In his book, Some Must Watch While Others Must Sleep, sleep scholar William Dement cites a 1922 experiment: After two nights of sleeplessness, a subject found that "it was not safe for him to sit down . . . without the danger of him falling asleep, particularly if he attended lectures. Attempts to take down lecture notes usually resulted in failure." 
In the final analysis, this is the ultimate (and familiar) solution to the problem. Harvard's sleep-deprived students would have made the perfect subjects for this experiment, having discovered quite early that if you can't sleep at night, you've only the day, often during classes. After all, you have to sleep sometime. 
# # * 
7:45 A.M. Alarm clock finally shut off. Shower. Breakfast. Lecture. The chairs are soft and comfortable, the room bathed in warmth. A yawn. The drone of the professor's soothing voice. The slow, steady tick of the clock ... 0 
Alice K. Ma '89, of Winthrop House and Oakland, California, is guest undergraduate correspondent for this issue. Concentrating in English and American literature and language, she is on the editorial staff of the Crimson and contributes to Long Yin, a literary magazine put out by the Chinese Students' Association. 
You might also like
Genetic analysis reveals a culture enriched from both sides of the Danube.
Harvard researchers illuminate a longstanding epidemiological connection. 
Harvard's Faculty of Arts and Sciences broaches two tough topics.
Most popular
Headlines from Harvard's history
The Chiara String Quartet are Harvard's current Blodgett Artists-in-Residence.
Marie Rutkoski blends sixteenth-century history with fantasy in The Cabinet of Wonders, a new novel for young adults.
More to explore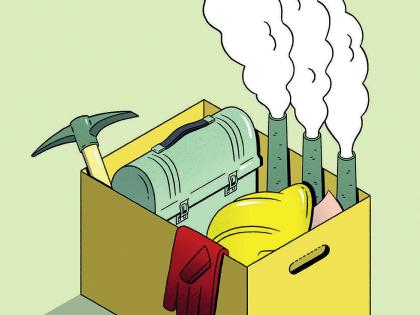 Expect massive job losses in industries associated with fossil fuels. The time to get ready is now.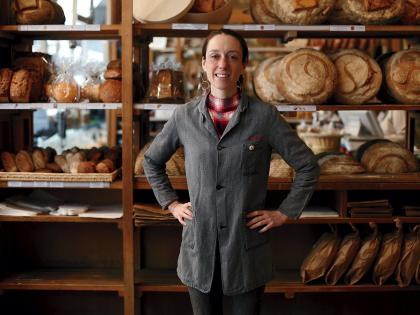 A third-generation French baker on legacy loaves and the "magic" of baking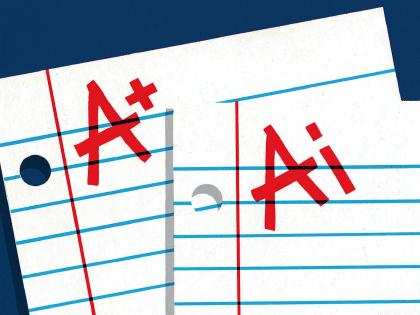 Generative AI can enhance teaching and learning but augurs a shift to oral forms of student assessment.