Longshots Can Win in the Schoolyard
When he was four, Raymond's family moved from Mexico to the United States. Everyone worked. The four children helped their mother deliver...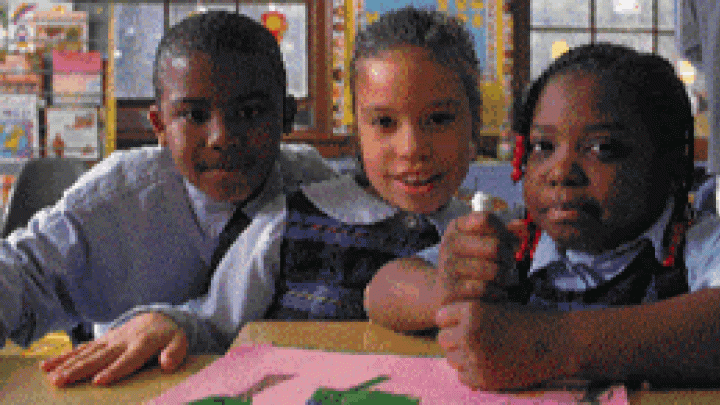 When he was four, Raymond's family moved from Mexico to the United States. Everyone worked. The four children helped their mother deliver newspapers before she started her house-cleaning job. Raymond's father labored on an assembly line all day, then at a gas station in the late afternoon, then at a pizza factory at night. Despite their demanding schedules, Raymond's parents took time to encourage their children to make the most of their educational chances. "They helped the four of us get through college and graduate school," he recalls. "Not with monetary support, but by demonstrating persistence."
Indeed, inner resources like persistence may enable children like Raymond to succeed in school, despite such disadvantages as poverty, minority status, or learning English as a second language. Researchers have long since established that on average, students from such "at risk" categories have lower grade-point averages, Scholastic Aptitude Test scores, and high-school and college graduation rates than their middle-class, usually Caucasian, fellow students. Academics have explained these discrepancies with an array of social variables: the effects of poverty on nutrition; lack of private spaces to study; poor schools; unsafe neighborhoods; broken family structures; and the like.
But Janine Bempechat, assistant professor of education, poses a different question. Instead of comparing disadvantaged students to higher-achieving middle-class students, Bempechat has asked what factors allow some children, like Raymond, to excel anyway, rising above their external circumstances.
Bempechat's book Against All Odds: How "At Risk" Students Exceed Expectations describes research on about 1,000 poor and minority fifth- and sixth-graders at 10 public and parochial schools in the Boston area. She asserts that "children's beliefs about the causes of success or failure, which can shift for young kids, but tend to gel at around fifth or sixth grade, help explain why some embrace academic challenges, while others shy away from them."
The students completed questionnaires about how they explained success or failure in mathematics. Explanations fell into three broad categories: ability/intelligence; effort; and external factors (e.g., having the good luck to study what was on the test, being the teacher's pet). Each child also took a 10-minute computational test to measure math achievement. "High achievers, those who scored in the top quarter on the test, shared similar beliefs about the causes of success and failure," Bempechat says. They took credit for their successes, which to them reflected high ability. Yet they deflected failures away, writing it off to external factors or perhaps insufficient effort--not lack of ability to perform. Contrast this outlook with that of low achievers, who held the opposite set of ideas. They blamed themselves for setbacks--to them, failure reflected a lack of talent--and chalked up their wins to external causes.
If asked, for example, why a teacher might choose them to count the money for a class field trip, higher achievers might reply, "Because I'm good at math." In contrast, the lower achievers were more likely to say something like, "It was my turn." In sum, the high achievers sustained faith in their capacities through both success and failure, while the low achievers tended to validate their perceived shortcomings.
Catholic schools may offer an especially supportive environment for such at-risk students, according to Bempechat's research. Compared with their public school peers, African-American and Latino students in parochial schools were more likely to explain success by ability, and less likely to attribute either failure or success to external factors (like a hard test). The Catholic schools generally "set high standards and high expectations for students," Bempechat says, "and tend to believe all children can excel in school if they invest the effort." v craig lambert
You might also like
Stepping down after 30 years of University service
Harvard researchers seek to empower individuals to steer their own careers.
How the Bezos Earth Fund hopes to seed economic transformation
Most popular
Andrew Knoll on the planet's past—and fraught future
Framing the news with our best articles on diet and health
The research provides insight into the way materials react to repeated strain.
More to explore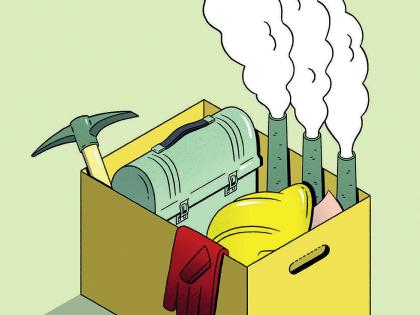 Expect massive job losses in industries associated with fossil fuels. The time to get ready is now.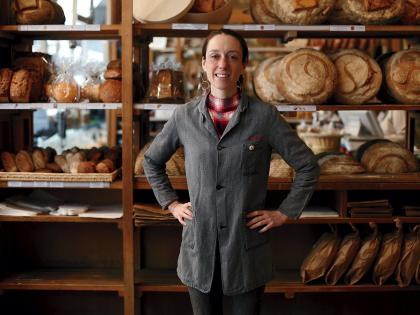 A third-generation French baker on legacy loaves and the "magic" of baking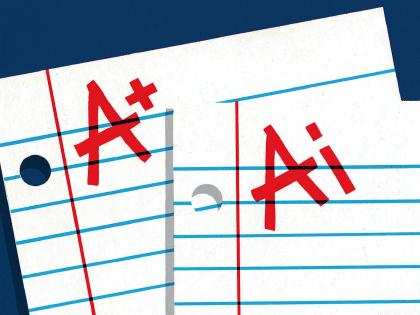 Generative AI can enhance teaching and learning but augurs a shift to oral forms of student assessment.