Remaking Paradise
Caribbean showplace reborn
When Hurricane Marilyn smashed through the fish tanks, underwater observatory, and kitschy collection of T-shirt and souvenir shops known as Coral World on St. Thomas in 1995, its owners called it quits. The aquarium sat, crushed and closed, for more than a year. Seeking a buyer, the owners had to face a tough truth: who would want the devastated property on a Caribbean island whose tourist-based economy could be as unpredictable as the weather?
In walked a prime candidate: Cornelius "Neil" B. Prior Jr., LL.B. '62. As former chairman of the U.S. Virgin Islands telephone company and current chairman of its holding company, Atlantic Tele-Network Inc., Prior knew how to do business in an off-shore arena and was already a promoter of arts and culture on the island. The aesthetically challenged aquarium also offered Prior a diversion from daily life at a public utility. "In a phone company, it was constantly a case of meeting people who asked, 'Why can't I get my phone fixed?'" he says. "With Coral World, on the other hand, the typical response from my neighbors has been, 'Thanks for saving and transforming it.'" It didn't hurt that his wife, Trudie Prior, was friendly with Coral World's Israeli owners through the St. Thomas synagogue. "I had affection for the old place," he adds. "We wanted to make it beautiful, not junky."
Simple enough. Yet the reincarnation of Coral World ultimately required $8 million (quadruple the initial budget), a team of alumni, a faculty member, dozens of local workers, and a persistent embrace of the sometimes unorthodox ways of doing things on the island. "It was a two-year labor of love," explains the project's architect, Torgen Johnson, M.L.A.-M.A.U. '96. "You don't get projects very often in your career where you pour your heart and soul into it." Reopened in August 1998, the park's focus is tripartite: to entertain and educate visitors and to conserve and propagate native plants and marine life. Touted by the island's chamber of commerce as the "most aesthetically pleasing attraction on the island," and a spur to other investors to be more environmentally conscious, Coral World last year won the Environmental Protection Agency's Environmental Quality Award. "It brought together everything that is beautiful about this island--the flora, the marine life, the stonework, the native vegetation--and put it all together in one place to help explain to the public the uniqueness of all these things," Johnson says. "It's a precious, little, beautiful place."
In sharp contrast to its smaller sibling island of St. John, known for its ecological sensitivity and lush, unspoiled landscape, St. Thomas appears to most visitors, who see only the central town of Charlotte Amalie, to be a congested, urban port. Because of the relatively deep harbor waters, in recent years St. Thomas has become a major cruise-ship destination, and residents' livelihoods are largely dependent on the annual influx of those 1.5 million passengers. The picturesque sunsets, aqua waters, and white, sandy beaches associated with any island paradise do exist on St. Thomas, but their charms are fractured by condominiums, strip malls, parched highways, and an unsightly cluster of duty-free stores. St. Thomas struggles, as do many island getaways, with too many cars, and the competing political and commercial interests that muddy thoughtful long-range plans for development.
Coral World seeks to reverse those trends. Standing on an eight-acre finger of land that juts out into the blue-green bays of the Atlantic Ocean, the marine park abuts one of the island's most beautiful spots, Coki Beach. Its original focus in the late 1970s was an underwater observatory (housed under a Buckminster Fuller dome) sunk into the middle of a living coral reef a hundred feet off shore. Visitors crossed a bridge and descended a spiral staircase through an encircling aquarium tank to the undersea viewing area, where passing tropical fish and other sea creatures could be seen in the reef and open ocean. The inverse of the traditional aquarium, it was (and is) a spectacular sight. But the park's landscaping was fairly perfunctory and little else was done to highlight nature's gifts. The kiosks that sold souvenirs blocked views of the water and obscured access to the beach, says Trudy Prior, now Coral World's president and general manager. "In the end," Neil Prior says, "we essentially tore down everything but the observatory and the domes and started over."
Prior, the principal owner, bought the property for less than $1 million with two partners. His daughter, Sarah, told him about Torgen Johnson, from whom she had taken a summer course at the Graduate School of Design. Johnson brought in GSD assistant professor of landscape architecture Rossana Vaccarino and Scott Natvig, M.Arch. '97, and Alvin Pastrana, M.Arch. '97. (All but Pastrana are still working on projects in St. Thomas, including a waterfront redevelopment plan, through a company they founded, Paradigm Design Inc.) By coincidence, Coral World's newly hired curator was also an alumna, Donna Nemeth, Ph.D. '96, who had been working in Jamaica.
Plans for the new Coral World grew out of months of discussions, design charrettes, and walks across the landscape, but it was the demolition process that helped the team see how connected were the land and the sea. "Standing on the site is almost like being in the middle of the ocean," Johnson says. He describes the day when, as they sweated over drawings, machines buzzed, and crews hammered away, someone saw whales swimming by. "All the workers dropped their tools and everyone went out to the half-rebuilt observatory tower, and we sat and just watched these whales for an hour, right there in front of us," he says, still awed. "What we are trying to do is put that landscape, that seascape, on display, as opposed to creating small vignettes inside a park, the way it was originally. We tried to open up the park to the surrounding sea and distant keys. It's a Japanese technique to borrow surrounding landscape, to help create a sense of immensity on an intimate site."
To achieve that end, native grasses, shrubs, bromeliads, agave plants, and palm trees were used to build a new terraced landscape from the park's highest, driest point, where cacti thrive, down to the shoreline pools, garden clusters, and a dramatic palm-tree court that was created by Vaccarino. A special permit allowed the team to transplant 20 mangrove trees from a nearby swamp to a new lagoon on site. Today, mangroves propagated at Coral World are being replanted around the island.
To promote the use of indigenous materials, the pathways, walls, and a 100-seat amphitheater at the park were built of "blue bit" stone, pulled from local quarries. The masons used only small hammers to chip away at the rock (so hard it's popularly known as "bluebitch"). Some came in on their days off just to admire their handiwork, which they "signed" with patterns of small white clam-shells. "They said they were putting extra-quality work into the walls," Johnson reports, "because they knew their children were going to come see them." (School groups are admitted free through Coral World's community-education program.)
Local marine life--stingrays, sponges, and coral to restore reefs--was gathered from underwater haunts, and a large touch pool was built to give visitors closer encounters with sea urchins, sea cucumbers, and starfish. Sometimes architects and aquarists together ended a long, hard day with a magical, night-time hunt for baby sharks in Magen's Bay. (A pool periodically releases the creatures back into the ocean.) Sea horses, whose numbers have declined due to hurricanes, were brought from Florida to create a popular exhibit and sea-horse breeding program. To date, curator Donna Nemeth has returned about 5,000 sea horses to the ocean. A turtle rehabilitation program exists, along with a new bird-breeding program. "When animals and plants are breeding and reproducing on site, that's a sign it's a healthy environment, and we're able to return them to the community," says Nemeth. "We're a small organization, but if we can put out 25 mangrove trees, they're going to grow so quickly and make such a visible difference in a small amount of time that we can help bring St. Thomas back to more of what it used to be."
The park's necessary concessions to commerce include a gift shop, a dive shop for renting snorkeling and scuba gear, and a café, all located between the palm-treed park entrance and the parking lot. A boardwalk connects to Coki Beach, so beach visitors can shop and eat even if they don't want to enter the park. "Fifty percent of our revenues come from the shops and food sales," reports Trudie Prior. "Now that's all centered in front of the park itself, so when you go inside the park it's for other reasons."
Despite 150,000 visitors a year, and rising revenues, Coral World has yet to turn a profit. That doesn't seem to matter much at the moment. For everyone involved, the process of building the park, and its quantifiable contributions to island life, outweigh monetary return. "You look at those rocks and those plantings," says Neil Prior, "and you think, 'That's art, that's beauty.' Art makes us feel good and when you look at Coral World, you get this wonderful feeling of pleasure."
You might also like
On antisemitism, "I have sought to confront hate while preserving free expression."
Harvard Kennedy School researchers on how to report pro-Israeli and pro-Palestinian protests accurately 
Harvard Chabad, IDF, and Bill Ackman screen October 7 Hamas footage
Most popular
Brief life of a formidable anthropologist: 1903-1991
First-years Ngozi Musa and Gabby Thomas help set the pace for track and field.
A negative investment return and annual spending reduce the endowment's value 5.1 percent.
More to explore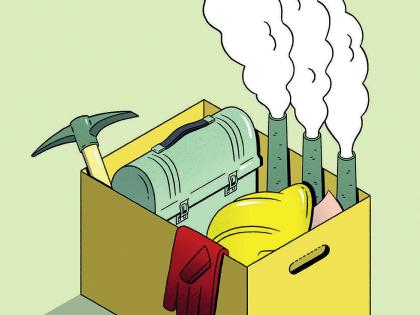 Expect massive job losses in industries associated with fossil fuels. The time to get ready is now.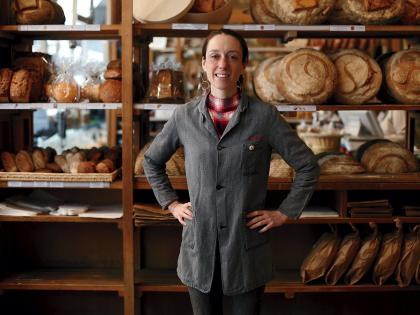 A third-generation French baker on legacy loaves and the "magic" of baking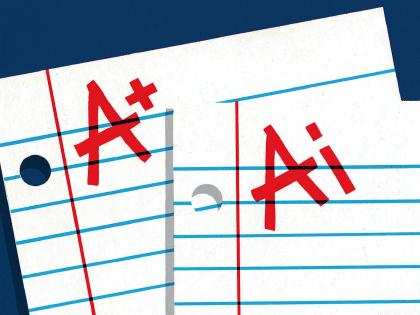 Generative AI can enhance teaching and learning but augurs a shift to oral forms of student assessment.