The madding crowds of eighteenth-century England demanded fine china as fiercely as today's jittery crowds crave caffe lattes. For more than 200 years, affordable luxuries--a plate designed for nobility or a $3 espresso--have enticed consumers. And for centuries, prescient entrepreneurs have anticipated such evolving tastes and scrambled to deliver products to their fickle customers.
In her new book, Brand New: How Entrepreneurs Earned Consumers' Trust from Wedgwood to Dell, professor of business administration Nancy F. Koehn examines the lives and business strategies of six of the world's most successful entrepreneurs: Josiah Wedgwood, H.J. Heinz, Marshall Field, Estée Lauder, Howard Shultz, and Michael Dell. Their products vary from pickled cauliflower to PCs, but the brand names they established have endured.
Koehn proposes that entrepreneurs throughout history have embraced the same principles in their quests for enduring brand names. "What woke Wedgwood up in a cold sweat is the same thing that would wake the modern entrepreneur," she says. "The lessons of the eighteenth century have resonance for business leaders today."
Koehn's research focuses on "brand creation," an expression invented in the mid twentieth century, but a concept grasped by shrewd entrepreneurs as far back as the 1700s. A successful brand name connotes quality and reliability, persuading consumers to purchase the branded product over a lesser-known competitor or a generic alternative. Over time, a brand name builds consumer loyalty. When customers buy Starbucks coffee ice cream at the supermarket, they expect the same quality as in the cappuccino they drink at the café.
Successful entrepreneurs share several characteristics, including superior salesmanship, profound knowledge of their products and customers, and a dogged enthusiasm for their businesses. But their successes largely derive from being in the right place at the right time--i.e., living in a period of rapid economic and social change. Wedgwood introduced his china during England's Industrial Revolution. Heinz took advantage of the proliferating railroads and telegraph systems of the 1870s to distribute his celery sauce and pickles. Dell responded to the booming computer revolution of the mid 1980s by selling custom-built PCs over the phone.
Turning to the demand side, Koehn contends that radical transformations in consumer tastes have proved equally important to entrepreneurs. Increased affluence, an influx of women into the workplace, and an age-old desire to emulate the upper classes by purchasing the same goods as the rich (such as Wedgwood's china service or an Estée Lauder lipstick) transformed consumer demand. "All six entrepreneurs built brands based on their deep understanding of human psychology. They went beyond meeting consumer demand--they anticipated it," Koehn says. "The biggest opportunities for entrepreneurs working in such moments stem from being able to discern, define, and legitimize emerging consumer needs."
For example, when Starbucks founder Howard Shultz noticed a shift in national appetites toward natural, more healthful foods in the 1980s, he predicted that this new kind of demand could extend to gourmet coffee. Within a year, he had quit his job at a New York housewares company and moved to Seattle to pursue this potential market. "Entrepreneurial genius" is what Koehn calls this ability to recognize change and exploit it swiftly. Similarly, in the 1940s, women's growing presence in the workforce granted them autonomy and purchasing power. "As women spent more time in the public eye, many devoted more time and attention to their appearance," says Koehn. Estée Lauder's lipsticks and eye shadows addressed the needs of this new, aesthetically minded customer. Forty years later, Dell recognized that his competitors had overlooked certain customer needs in the PC market: consumers wanted helpful service and effective product support, in addition to good value. "We started with the customer, and then worked our way back," Dell explains in Brand New.
Focusing on the customer required the entrepreneurs' personal involvement in the quotidian aspects of their businesses. Such interaction is rare in today's companies, many of which rely on sophisticated technology to determine spending habits and consumer preferences. But Koehn's entrepreneurs took a grass-roots approach. "They were all hands-on, ears-to-the-street kinds of people," Koehn says. Shultz eavesdropped on customer complaints at the counter. Dell made door-to-door cold calls. Heinz and Lauder devised ingenious schemes to promote their brands. In the 1960s, after Lauder was denied a makeup counter at Paris's fashionable Galeries Lafayette, she purposely spilled her Youth Dew bath oil on the floor, causing customers to inquire after the pleasing scent. Several weeks later, the store relented and granted Lauder her own counter.
Naturally, such personal involvement is labor-intensive, and understanding customers is a challenge. "But great service is as compelling as a great product," Koehn says. "And if you can get it right, you can own the industry." ~Catherine Dupree
Nancy Koehn e-mail address:[email protected]
You might also like
Genetic analysis reveals a culture enriched from both sides of the Danube.
Harvard researchers illuminate a longstanding epidemiological connection. 
Harvard's Faculty of Arts and Sciences broaches two tough topics.
Most popular
Sledding, Nordic skiing, and art at Fruitlands Museum, in Harvard, Massachusetts
The deal marks the end of nearly a year of strained negotiations between the University and its largest labor union.
When academics embraced scientific racism, immigration restrictions, and the suppression of "the unfit"
More to explore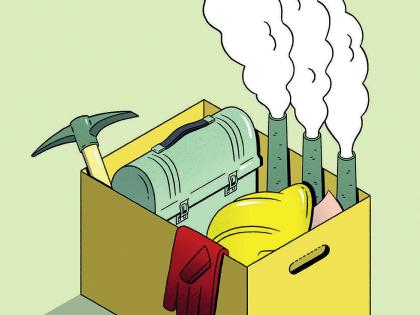 Expect massive job losses in industries associated with fossil fuels. The time to get ready is now.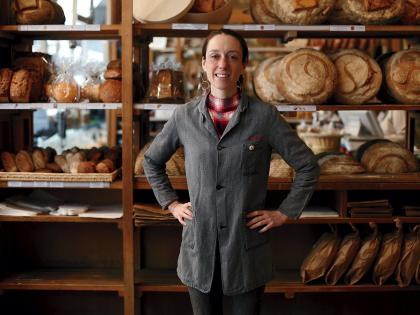 A third-generation French baker on legacy loaves and the "magic" of baking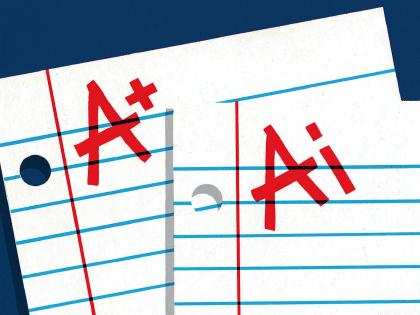 Generative AI can enhance teaching and learning but augurs a shift to oral forms of student assessment.