Toward Gender and Sexuality Studies?
Is there room within Harvard's curricular cornucopia to house formal academic work on gender and sexuality studies? The question is being posed by Bradley S. Epps, professor of Romance languages and literatures, and Heather K. Love '91, a postdoctoral fellow and lecturer on literature.
Bradley Epps and Heather Love seek "curricular space" for gender-related scholarly inquiry.
Photograph by Stu Rosner
During conversations this winter and spring with a working group of more than a dozen faculty colleagues, and in meetings with students, they have elicited interest in obtaining "curricular space" for fields encompassing "queer studies" and bisexual, gay, lesbian, and transgendered studies (BGLTS). Queer studies, evolved by academic theorists during the past decade, encompasses what Epps describes as study of "gender and sexuality as significant components to the formation and maintenance of culture." As such, he says, "Queer theory interrogates identity in a very dramatic way: what does it mean to say one is such and such, or to identify others that way, and what does it mean for a community or for democracy?" He categorizes BGLTS as a subset: the study of the interests and identities of specific communities.
In a scattered way, such subjects already exist at Harvard. Epps, who serves as director of undergraduate studies in Romance languages, not only teaches courses in Spanish literature and Catalan language and literature, but also offers Romance Studies 196, "Other Romances: Literature, Cinema, and Queerness." That course examines the topic through films, fiction from Sade and Genet to Puig and others, and theoretical texts. Love, whose doctoral dissertation at the University of Virginia concerned "early twentieth-century representations of tragic and failed lesbians" in literature, has offered two courses this year. Last fall, she taught Literature 131, "Twentieth-Century Fictions of Sexuality," exploring "questions of authenticity and artifice and [of] narrative techniques of indirection, secrecy, and suggestion," covering writers from James Baldwin and Willa Cather to Henry James and Oscar Wilde, plus theorists such as Eve Kosofsky Sedgwick. This term, she runs Literature 105, "Introduction to the Theory of Sexuality," with sources from Freud and Foucault to contemporary literature, film, and 'zines. And in women's studies, lecturer Mari Ruti has a seminar this spring titled "On Love: Gender, Sexuality, Identity," with works from Sense and Sensibility to Lolita.
From a scholarly perspective, Epps and Love see reasons aplenty to make such inquiries broader, more systematic, and more accessible at Harvard. Love recalls that when she did her senior thesis on the French lesbian poet Renée Vivien, "The field hadn't taken shape." But by the time she entered graduate school in the mid 1990s, Sedgwick, at Duke, and other theorists had created an analytical framework that "transformed my academic and intellectual life." A field of inquiry begun with questions about the history of same-sex desire blossomed "into a whole set of other intellectual issues—how histories are constructed in general," she says, and how individuals have identities within society.
That way of looking at diverse questions has spread widely. Duke University Press has Series Q, now numbering nearly three dozen queer-studies books, and publishes GLQ: A Journal of Lesbian and Gay Studies quarterly. Similar efforts exist at the academic presses of Columbia and New York Universities. Love has summarized courses and academic endeavors at Berkeley, Brown, Chicago, Cornell, Duke, NYU, and Yale, ranging from research programs to minors and concentrations.
Epps defines the potential scope for intellectual inquiry very broadly. In his office in Boylston Hall, he spills out a torrent of ideas for historical study; legal issues (from sodomy statutes and property law to the conditions of military service and immigration); anthropology; "construction of gendered or sexual identity" in sports, entertainment, fashion, and religion; the classics; linguistics and speech; and even scientific explorations of heredity and behavior. "It's extraordinarily prevalent," he says, and it "fans out in all sorts of ways, in all sorts of disciplines."
In face of that ambitious agenda, Harvard's current commitment to the field is relatively slight. As Love points out, the present course offerings can be evanescent: she will move on to a new assistant professorship at the University of Pennsylvania in the fall of 2003, presumably taking her courses with her unless a successor is appointed.
For Harvard, Epps and Love envision a limited starting point. Bolstered by evidence of student interest, they and their faculty colleagues plan to propose this spring an academic committee that might compile and disseminate a faculty interest list (both to help professors collaborate, and to help students find advisers for independent study and theses) and a course list (information now often buried in elements of courses in an array of departments). They also hope for funds for research on the emerging discipline itself, for further course development, and for student research projects.
Their proposal faces an uncertain reception, not least because the Faculty of Arts and Sciences decanal structure is in transition (see "A Dean for All Weathers"). More broadly, of course, their project must overcome skepticism about the intellectual rigor of the discipline, and perhaps unspoken qualms about its subject. In discussing the field, Epps suggests a certain knowingness about the politics. He prefers the term "queer studies," he says, as a "more ample" definition of the subject. But he acknowledges that "gender and sexuality studies"—the flag he and his colleagues have decided to fly in finding a formal home at the University—is "most easily integrated into a relatively conservative understanding of the discipline," and hence perhaps more palatable to Harvard today.
You might also like
Harvard Chabad, IDF, and Bill Ackman screen October 7 Hamas footage
Toward another apartment complex on Harvard-owned land
Stepping down after 30 years of University service
Most popular
After a multiyear renovation, Harvard Art Museums make ready for a November reopening.
Fall travel to New England's seacoast offers art, history, biking, and great restaurants
Harvard's Art Museums reopen, poised to fulfill their pedagogical purpose.
More to explore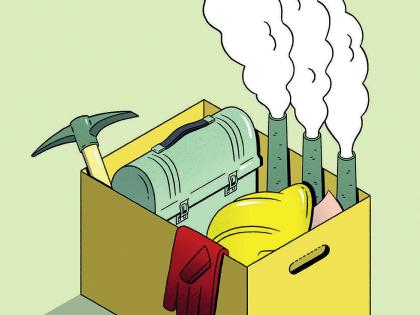 Expect massive job losses in industries associated with fossil fuels. The time to get ready is now.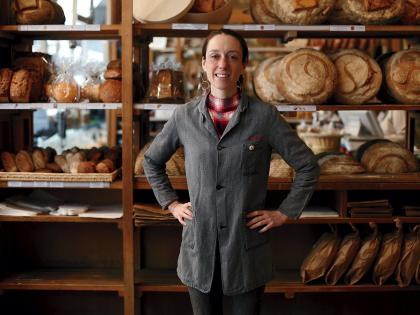 A third-generation French baker on legacy loaves and the "magic" of baking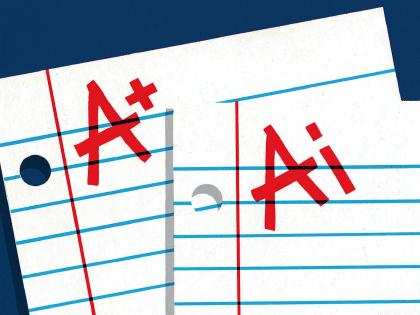 Generative AI can enhance teaching and learning but augurs a shift to oral forms of student assessment.