Mortarboards and Hardhats
New needs propel an ambitious building agenda.
The crowning events
of Commencement take place in Tercentenary Theatre and the Old Yard — the epicenter of Harvard's traditional campus, all aged brick and weathered stone. But as ever, the University renews itself, accommodating new research endeavors, new technologies, new faculty members, and new collections in new facilities. Like many other institutions of higher education, Harvard also needs to help house students and professors to control costs and relieve pressure on surrounding neighborhoods.
Given all these demands, the University is forging ahead with its most ambitious building agenda in a generation, despite the prevailing economic doldrums. That it can afford to do so, at least for now, is an economic boon for the larger community — architects, engineers, the many skilled members of the building trades, landscapers, and more. A recent report by the eight Boston-area research universities (see page 54) forecasts their construction expenditures to reach $850 million annually for the next few years, a needed counterweight to the commercial building drought.
How is the University allocating its construction dollars? Several functional themes emerge from current projects and those under intensive planning.
Housing. Although almost every undergraduate chooses to live on campus, Harvard has beds for just over one-third of its graduate and professional students. A goal, recently established, would increase that proportion to one-half within the next 10 years — requiring the University to create 2,000 new beds, or six times the number brought on line during the previous 20 years. The rationale is compelling: Boston-area economic growth has led to wholesale conversion of apartments to owner-occupied condominiums; soaring rental rates have wiped out increases in students' living stipends; and Harvard's teaching and research depend on the proximity of faculty members, graduate students, and undergraduates to one another and to campus facilities.
The University is therefore pursuing a multilocation supply-side solution to housing needs. Along the Charles River at the edge of the Harvard Business School campus, the modern profile of One Western Avenue has literally changed the skyline. Across the river, beyond the Cambridge Common and en route to the Quad's undergraduate Houses, 29 Garden Street is undergoing a gut renovation into housing units with private baths and shared kitchens — to accommodate single graduate students affordably yet close to the major Arts and Sciences facilities and Cambridge-based professional schools. When they open this fall, the two projects will accommodate 380 students, affiliates, and their families. In the meantime, University planners are scouring other sites for housing development and assuredly considering the housing potential of the campus to be developed on Harvard's landholdings in Allston.
One economic step up from graduate students are junior-faculty members, some of whom face their own affordability challenge for family housing. They are the principal market for the 120 units in Pleasant Street Condominiums, recently opened just off Memorial Drive in Cambridge. Ownership of the units, which will be sold at a 20 percent discount from appraised market value, will be restricted to eligible faculty; Harvard will own the underlying land, holding down costs.
Libraries. During the 1990s, Harvard underwrote enormous investments in upgrading its library facilities. The Law School's Langdell, the Medical School's Countway, the Divinity School's Andover, and the Widener stacks were completely rebuilt for climate and fire protection, electronic access, improved study space, and modern lighting. Now, beyond the fencing in front of Widener's stolid granite steps, the public spaces in that central repository are being upgraded, too, with a massive reconfiguration of offices, reading and reference rooms, and supporting infrastructure. In all, the Widener overhaul will have involved some $80 million of work.
What's left? The long-planned stem-to-stern renewal of the business school's Baker Library. Even as the Widener project winds down in time to accommodate Commencement crowds, work crews will be ready to dash into Baker the week after to begin a two-year project that involves removing the entire collection to temporary quarters, constructing new library space, reorienting the building's entrance toward Western Avenue and Allston, and creating an associated 100,000-plus-square-foot new "academic center" — the most tangible early fruit of the school's current $500-million capital campaign.
Academic Space. Ambitious and complex as these demanding projects seem, they pale beside Harvard's current academic construction. The Faculty of Arts and Sciences (FAS) government and international studies center, straddling Cambridge Street, is begun, as Coolidge Hall and the old University Information Services structures were razed. The result will be 160,000 square feet of new offices, classrooms, and shared library and support facilities. The Medical School's 430,000-square-foot new research building is nearing completion in the Longwood area. Although it is the most expensive single capital project in Harvard history, the cumulative impact of other works in process will soon surpass it.
The most important of these is taking shape at the northern edge of the Cambridge campus (see "North Precinct Plans," March-April, page 64). From the Law School, at the corner of Massachusetts Avenue and Everett Street, through the FAS sciences complex, and east to the Divinity School, Harvard may over time create more than one million square feet of replacement and new space. The centerpiece, and the furthest along in planning and preparation, will be urgently needed new laboratories for FAS scientists. Work has already begun to construct a large underground parking garage adjacent to the new University Information Services building on Oxford Street. It will be the "deck" for at least a couple of significant laboratory buildings, which would replace existing surface parking and the old cyclotron structure.
Nearby, much of the preliminary design work is complete for a substantial physical-sciences building, finishing a quadrangle by filling out the end of the existing McKay Laboratory. This highly engineered structure, with costly vibration-free space below ground, where sensitive equipment used in meso- and nanoscale experiments will be placed, may reach the construction stage before the North Precinct labs. Also pending is a climate- and disease-controlled facility beneath the lawn of the brick Biological Labs quadrangle; the summer volleyball players will have to endure displacement for at least a season or two.
In all, these projects and many others mean that for the foreseeable future, the headgear of choice at Harvard will be mortarboards and hardhats — and all of this years before the first shovel of earth is turned in Allston. Accommodating so much construction and change will test both the campus and the community beyond, while delivering clear benefits — intellectual, economic, and in the appeal of Harvard's physical presence — to both.
You might also like
Harvard researchers seek to empower individuals to steer their own careers.
How the Bezos Earth Fund hopes to seed economic transformation
A Harvard series explores South Korean cinema in the years following the Korean War. 
Most popular
Brant Berkstresser aims to ensure sound bodies for Harvard's student athletes.
Steven Choi, J.D. '04, works—and fights—at the vitriolic epicenter of immigration politics.
John Alexander follows the ups and downs of funk musician Rudy Love.
More to explore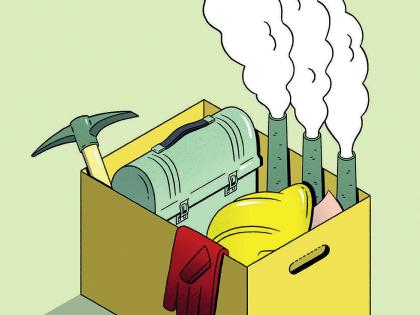 Expect massive job losses in industries associated with fossil fuels. The time to get ready is now.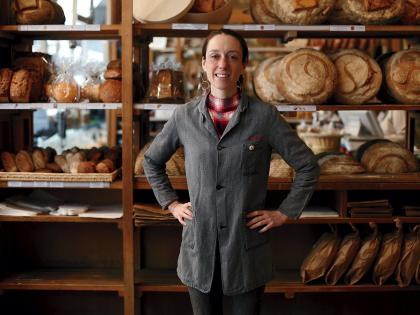 A third-generation French baker on legacy loaves and the "magic" of baking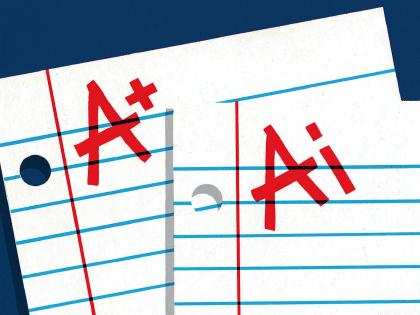 Generative AI can enhance teaching and learning but augurs a shift to oral forms of student assessment.