Filmmakers have so delighted in debunking the idyllic myth of 1950s America that exposing the era's seamier side has almost developed into its own genre. In movies such as Written on the Wind, Peyton Place, and Far from Heaven, what appears tranquil and familiar quietly seethes with scandal and intrigue. Now a new documentary, bereft of salaciousness but chock-full of drama, reveals the surprising truth behind a beloved 1950s trademark: Tupperware.
Using interviews with the first Tupperware Ladies, excerpts from company archives, and original promotional footage, Tupperware! demonstrates that the nifty plastic food-storage containers promised women much more than crisp lettuce and excuses to host parties. Despite its association with demure housewives and their casseroles, selling Tupperware enabled thousands of women, mainly from the working class, to earn an income and excel at something outside the domestic sphere.
"Tupperware offered opportunities women weren't going to get working in factories, on the farm, or at the five-and-dime," says the film's director, producer, and writer, Laurie Kahn-Leavitt, who completed the documentary while a fellow at Harvard's Charles Warren Center for Studies in American History. (Tupperware! is scheduled to air on PBS's American Experience in the spring of 2004.) "Women were able to put their kids through college and take vacations they'd never dreamed of," she explains. And since they could schedule Tupperware parties—at the time, the product's only permissible sales venue—around existing domestic responsibilities, women were able to continue their roles as homemakers while developing entrepreneurial skills.
Even more surprising than Tupperware's role in empowering women was the woman in charge of its sales. Brownie Wise, an ambitious and savvy divorcée, devised and implemented the ingenious marketing and sales-incentive strategies that transformed the company from penny-ante to multimillion. In 1954, she became the first woman featured on the cover of Business Week. As Tupperware flourished, says Kahn-Leavitt, "everybody copied what Brownie did."
But it wasn't until Kahn-Leavitt, who produced the Emmy-winning film A Midwife's Tale (based on the eponymous Pulitzer Prize-winning book by Phillips professor of early American history Laurel Thatcher Ulrich), plumbed the Smithsonian's extensive archive of Tupperware records that she discovered the company's dramatic history and colorful characters. Earl Silas Tupper—a grouchy Massachusetts tree surgeon-cum-inventor whose previous ideas included a fish-propelled boat—patented the plastic seal that keeps Tupperware airtight and emits the characteristic burping sound when closed. But it was Wise who convinced him to sell Tupperware exclusively at home parties, who readily assembled and motivated a sales force of thousands, and who was ultimately, and unceremoniously, fired after a series of vague disagreements and alleged improprieties. Says Kahn-Leavitt, "This was a film waiting to be made."
In an era when most women were in aprons, not offices, Wise's contribution to Tupperware's success was astonishing—and, notes Kahn-Leavitt, is disparaged by the company to this day. (In a particularly vehement effort to denigrate Wise's influence, the staff dug a pit behind Tupperware headquarters after she had left the company and buried all remaining copies of Best Wishes, her book of motivational speeches.)
A single mother who presided over staff meetings sporting such stylish accessories as mini-stiletto kitten heels and pearls, Brownie Wise was a figure other women could relate to and aspire to emulate. She understood that their considerable—and not necessarily unpleasant—domestic obligations didn't prevent women from craving an identity and camaraderie outside the home. Selling Tupperware allowed them to be homemakers, working women, and ladies all at once. "Brownie was a pragmatist," says Kahn-Leavitt. "Who else was going to give a job to a woman without a college education?"
Women drew on their existing networks of friends and family to participate in their home parties, and tailored their schedules to work as much, or as little, as they wished. One former Tupperware Lady, with a noticeable gleam in her eye, recalls hosting four parties a day. For women whose previous jobs were frequently dreary assignments at defense plants during World War II, selling Tupperware was sociable, enjoyable, and lucrative.
Nothing epitomized this experience more than the annual Jubilee, a baroque celebration at Tupperware's headquarters in Kissimmee, Florida. Part family reunion and part pep rally, Jubilee drew exuberant Tupperware Ladies from around the country who dressed in costume (each Jubilee had a different theme culled from movies, television, and beauty pageants), played games (prizes included kitchen appliances and mink stoles), and honored each other as shrewd and effective businesswomen (top saleswomen were awarded Cadillacs and trips to Europe). "In a culture that rarely applauded the efforts of working-class women, the Tupperware Ladies were showered with praise and prizes," says Kahn-Leavitt. "What else in their lives offered that?"
But despite the cars and furs, it seemed a sense of accomplishment mattered most. "It must seem kind of corny," former Tupperware Lady Anna Tate says in the film. "But it was very important. [Tupperware] meant an awful lot to thousands and thousands of women who were able to go out and make a good living for themselves and their family. They never dreamed it would turn out this way."
Tupperware! website: www.thetupperwarefilm.com
Laurie Kahn-Leavitt e-mail address: [email protected]
You might also like
A Harvard series explores South Korean cinema in the years following the Korean War. 
A deflating ending fashions a three-way title tie.
A 70,000 square-foot theater and teaching center, plus housing for Harvard affiliates
Most popular
The Ledecky Fellows provide an undergraduate perspective on life at Harvard.
A Harvard conference on diversity and academic inclusion
From the Missouri Compromise to the 2016 election, Kevin Young's Bunk takes stock of American hoaxes, con men, and race fantasies.
More to explore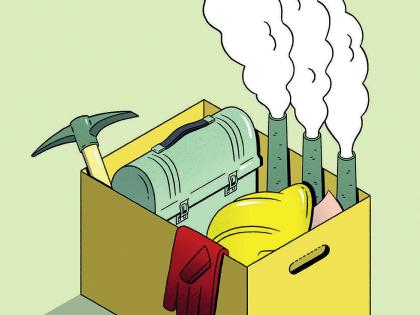 Expect massive job losses in industries associated with fossil fuels. The time to get ready is now.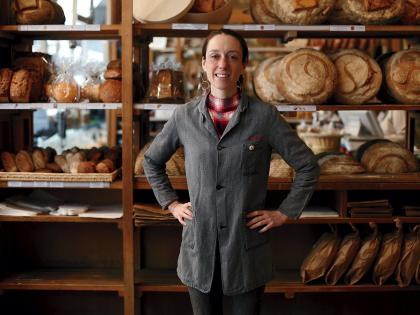 A third-generation French baker on legacy loaves and the "magic" of baking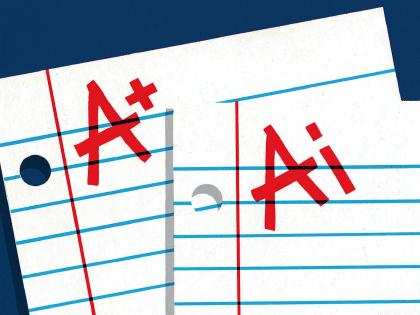 Generative AI can enhance teaching and learning but augurs a shift to oral forms of student assessment.