The Next Chapter
Many older Americans put retirement on hold to forge surprising new careers.
Winding up long careers as corporate executives in New York City, Daniel and Elizabeth Rowe made an unlikely leap: They moved to a 55-acre farm in the foothills of New Hampshire's White Mountains, where they've turned Dan's lifelong hobby, collecting celebrity autographs, into a thriving business.
Franklin A. Reece '68 of Cambridge spent 35 years as a high-powered entrepreneur, starting and selling one company after another. Today, he divides his days between two part-time jobs, one at a nonprofit agency, the other at a local university. He's working more hours than ever for a fraction of his former salary—and he's never been happier.
In 1997, Ray Walther, M.D., retired after a 50-year career in medicine, much of it at Harvard University Health Services. Since then, he has taken Harvard Extension School classes in everything from astronomy to Homer's Odyssey. He helps others learn as well: as a volunteer in the School's English as a Second Language program, he spends several hours a month chatting with foreign students who want to practice speaking English. He also serves on the board of a national fishery-conservation group.
Retirement isn't what it used to be. The U.S. Census Bureau says the number of older workers—those aged 65 to 74—is growing fast, having jumped nearly 14 percent between 1998 and 2000 alone. And that trend is expected to continue with the aging of the massive baby-boom generation, whose oldest members are now approaching 60. During the next 25 years, the number of Americans 65 and older is expected to double, growing from 35 million to 71 million. By 2030, that group will represent 20 percent of the U.S. population, up from just 12 percent today.
Meanwhile, nearly half of middle-aged adults expect to keep working into their seventies and even eighties, according to a July 2003 survey by AARP, the Washington, D.C.-based organization for older Americans. And increasingly, they're doing something radically different from what they did during their professional lives. Like the Rowes, they're turning avocations into new careers, often starting their own businesses for the first time. Or like Reece, they're switching from the private sector to public service. Or like Walther, they're plunging into the learning and volunteer opportunities they never before had time to pursue.
"People are starting to talk about 70 as the new age of retirement," says Leonie Gordon, executive director of the Harvard Institute for Learning in Retirement (HILR). Dean of continuing education Michael Shinagel asks: "Why not 75?"
But many later-in-life career changers don't expect to retire at any age. "I can't even visualize doing anything else," Dan Rowe says of his company, The Written Word Autographs. "I haven't even thought about a point where it won't be part of my life."
What keeps older workers on the job? In many cases, it's need. Of the 2,001 participants in AARP's survey, 22 percent cited money as their primary reason for continuing to work; 17 percent listed health benefits. Those numbers, too, are likely to grow, due in no small part to baby boomers who started families later in life, or saw their retirement accounts plummet during the economic slide that began in 2000.
In addition, of course, people are simply living longer. The average American life span increased by a full three decades during the twentieth century, from about 47 to about 77 years, with unprecedented numbers now reaching the century mark. Thus, many people who can reasonably expect to live 20 or more years beyond the standard retirement age, much of it in good health, may reasonably worry about whether they'll outlive their savings.
AARP survey respondents also cited nonfinancial reasons for staying in the workforce, including the desire to stay "mentally active" (15 percent) or to remain "productive and useful" (14 percent).
Meanwhile, employer attitudes are changing as well, says John Challenger '77, chief executive officer of Challenger, Gray & Christmas Inc., an international outplacement firm based in Chicago. "It used to be that when you reached 65, you hit the wall and were out," he says. "Now more and more companies are open to taking advantage of the brainpower of older workers," especially with labor shortages projected to start in about five years.
That's not to say that age bias is no longer an issue. In an address at his thirty-fifth reunion, Frederick A. O. Schwarz Jr. '57, J.D. '60, cited evidence indicating that, in general, younger people still view their elders as indolent, sickly, self-absorbed, and a tremendous economic drain. Schwarz, the interim president of the Brennan Center for Justice at New York University School of Law, called on his classmates, and his generation, to challenge those stereotypes by example. In seeking new roles at work or in community service, Schwarz said, "millions of healthy, energetic, and experienced men and women [can] find opportunities for a happy and productive third stage of life."
Marc Freedman, author of Prime Time: How Baby Boomers Will Revolutionize Retirement and Transform America, shares that sentiment. To date, he says, "everything's been set up as if there were three stages of life—young, middle, and then old. That's no longer true. There's this new third stage between midlife and true old age."
For many people, that third stage involves a career change, often to address what Michael Shinagel calls "unfinished business." That might involve reviving your dormant dream of running a bookstore or opening a photography studio or, as in the case of Liz and Dan Rowe, buying and selling items signed by famous people.
Several years ago, Dan, then a retail executive in his fifties, found himself job-hunting. "Having spent all my working life in search of opportunity and more compensation and more responsibility, I began to think about doing something else," he recalls. He wasn't sure what that might be until a friend who happened to be a job recruiter asked if he had a hobby he could turn into a source of income.
The answer was easy: Dan had been an autograph hound since childhood, when he wrote a fan letter to former Brooklyn Dodgers pitcher Arthur "Dazzy" Vance and received a hand-signed letter in response. In time, he amassed thousands of items signed by historical and political figures, movie stars, and athletes. Gradually, he began selling as well as buying.
Meanwhile, Liz, too, had begun looking for a new job. In the mid 1990s, the couple left their companies, moved north to Tamworth, New Hampshire, and turned Dan's hobby into new careers for both of them.
Today, they run the company from a closet-sized office in their 180-year-old farmhouse, selling items both through printed catalogs and a well-stocked website. "We gravitate to the parts of the business that attract us," says Liz. "I have never fallen in love with autographs the way Dan has," so she handles administration and customer service while he acquires, authenticates, and catalogs items.
Friends predicted they'd return to corporate jobs and city life, but the Rowes don't expect it to happen. "We're not making tons of money and we're not living that life we once did," Liz says, contrasting their current location on a dirt road 45 minutes from the nearest grocery to their former suburban home in Ridgewood, New Jersey. "But we love this lifestyle."
Career changes at any age are a contemporary concept. Until a few decades ago, Shinagel points out, people typically spent their lives in a single line of work. "If you trained to be a lawyer, you died a lawyer. If you trained to be a doctor, you died a doctor," he says. "Today, the national average is that people pursue six different careers over their lifetimes."
By that measure, Ann Shircliff of Louisville, Kentucky, is right on track, and maybe even ahead of the game. Her prior résumé looks like this: 20 years in banking, first as a teller and later in information technology; seven years as a nanny; two years as a college-bookstore manager; and one year at an art-supply company. When the last business abruptly shut down, Shircliff, who turned 50 this year, cast her net for another job. Then two members of her book club, who own a shop selling fine gifts, china, and crystal, hired her as the chef for La Tea Da, their new tearoom.
That was a big leap of faith on their part. "Really, the only experience they had with my cooking was whatever I served to the book club," recalls Shircliff, who enjoys baking but has no previous professional experience. Now she makes all the soups, scones, appetizers, and sweets for the café, which seats up to 30 customers at once. Although she works 50 to 60 hours a week and receives no benefits, she's pleased with her newest career. "You can't be afraid to try something new," she says. "It's scary, but you've got to just jump in and do it."
Often, people who had relatively sedentary careers opt for travel or adventure later in life, says HILR director Leonie Gordon. They might spend a year teaching English in China or sign up with an agency that places workers from particular backgrounds, such as information technology and nursing, in temporary jobs nationwide. They might open a bed-and-breakfast in Maine or buy a winery in California. Or, with their homes paid off and their children through college, they might switch to a lower-paying profession they've always admired: teaching, social work, or the ministry.
Along the same lines, many older baby boomers are already transitioning into "third-stage" careers with nonprofit, advocacy, and community groups, says Prime Time author Marc Freedman. "They were in their early twenties when John F. Kennedy said 'Ask not what your country can do for you, ask what you can do for your country.'" Now many of those boomers find themselves being drawn back to their earlier idealism. "Their passion is shifting. Their priorities are changing," says Freedman, who is also founder and director of Civic Ventures, a San Francisco-based organization that helps older Americans contribute to their communities. "And now they have time" to pursue those interests.
He emphasizes that service doesn't necessarily mean volunteer work, although there's certainly plenty of demand for that as well. "Most people can't volunteer for 20 or 25 years," he acknowledges. "But they can downshift. They can say, 'I'm willing to make less money while I'm doing something I want to do.'"
That was the case with Franklin Reece, who was, by his own description, "a hard-driving executive" for more than 30 years. When his last company folded, he found himself longing for something completely different. "For years, I climbed the corporate ladder, only to realize in my mid fifties that the ladder was leaning against the wrong wall," he says. Looking around, he saw plenty of postretirement opportunities for nonprofit leadership. "It used to be, you worked hard making a living and then you took a vacation" by retiring, he says. His mantra today: "You've worked hard making a living. Now make a difference."
Reece is trying to do just that by working part-time for two service organizations. Half the time, he oversees a Cambridge-based project in which 40 urban teenagers write articles for GreenTimes and GreenTimes Jr., quarterly environmental newsletters designed for younger readers. Both publications reach more than 35,000 Boston-area middle- and elementary-school children. The other half of the time, as a senior fellow at the Tufts University College of Citizenship and Public Service, he heads a project to help older people get involved in community service. Originally, both were volunteer jobs. He now receives a small stipend for each, but would happily do them for free. "I'm completely reinvigorated," he says. "I want to be doing this for the next 20 years."
In Marc Freedman's view, stories like that underscore older Americans' ability to keep growing, changing, and contributing throughout that third stage of life. "This is one of the great opportunities for social change," he says. "The definition of success in later life is up for grabs."
Charting a New Course


Changing careers is no cakewalk at any age, but it's particularly challenging at midlife and beyond. Following are a few expert suggestions for forging ahead.
Aim high, but be realistic. If you enter law school in your late forties, "Don't expect to join the biggest firm in Boston when you graduate," says Robert K. Otterbourg, author of Switching Careers and Retire and Thrive. Instead, target small firms or launch your own practice.
Assess your finances. "Don't assume that you can change careers and hold onto all your money," warns John Challenger '77, CEO of the outplacement firm Challenger, Gray, & Christmas Inc. At the very least, you're likely to reduce your salary; you may well need to invest in education or equipment as well.
Apprentice yourself. If possible, volunteer or work part-time in your desired career before making a permanent change. Talk to others in the field to get firsthand insights into what it's like.
Avoid becoming defensive. "Older people sometimes go [job-hunting] assuming no one will hire them," Challenger says, so "they often shoot themselves in the foot during interviews." Don't broadcast your age, but don't lie about it, apologize for it, or let it immobilize you. Instead, highlight experience, knowledge, and achievements that set you off from younger workers.
Acquaint yourself with alternatives. Full- and part-time positions are two possible options. Others include consulting, freelancing, job-sharing, telecommuting, and taking temporary assignments. Also consider teaching, tutoring, and, of course, volunteering.
You might also like
A Harvard series explores South Korean cinema in the years following the Korean War. 
A deflating ending fashions a three-way title tie.
A 70,000 square-foot theater and teaching center, plus housing for Harvard affiliates
Most popular
Dani Rodrik's views on trade, development, and democracy enter the mainstream.
Kamakura offers gem-like small plates in Boston.
Headlines from Harvard's history
More to explore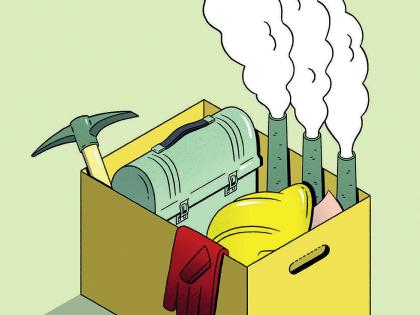 Expect massive job losses in industries associated with fossil fuels. The time to get ready is now.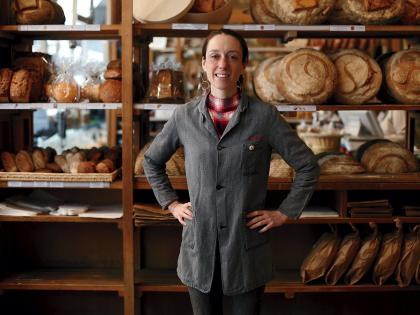 A third-generation French baker on legacy loaves and the "magic" of baking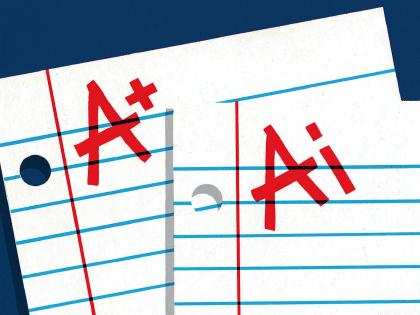 Generative AI can enhance teaching and learning but augurs a shift to oral forms of student assessment.