Moving On
New England offers a wide range of housing choices for retirees and elders
Jonathan Gorham '71 recently helped his mother move from a retirement community in Maine to an assisted-living apartment closer to where he and his family live, in Woodbridge, Connecticut. At 87, she has dementia and increasingly needs help taking medication and staying oriented, he explains, so "We could not have her living 250 miles away." Numerous options were available, he continues, from living in her own home "with a visiting nurse or an aide, to full Alzheimer's care in a facility that is very regimented. We chose the place we did because we liked the people and the sense of caring and because it offers a continuum of care."
Location and services were paramount for Gorham, which usefully narrowed possibilities. Otherwise, the options can seem overwhelming. "During the past 15 years, in all different regions of the country, there have been a lot more properties built and services added that give consumers more choice about senior housing than they've ever had at any other point in U.S. history," says David Schless, president of the American Seniors Housing Association, a trade group that represents large developers of senior communities. "The only exception would be the rural areas, where options may be quite limited." Between 1997 and 2000, nearly 200,000 units of market-rate senior housing were constructed, he adds, but that pace has slowed. Occupancy rates and prices are still high.
In New England, hundreds of residential scenarios exist; new facilities break ground every year. In Massachusetts alone, the number of assisted-living communities jumped from 44 in 1995 (the year after enabling legislation was enacted) to a projected 188 communities this year, comprising a total of 12,237 units—half of them in the Greater Boston area, according to the Massachusetts Assisted Living Facilities Association (MassAlfa).
When it became apparent that his father, Saul S. Ganick '30, was going to require help with basic daily activities, John G. Ganick '61 met with professional geriatric-care managers Esther Rothkopf and Susan Lewin. "It was helpful to have a third party who can talk with older people," he explains, "and who appreciates the stress they are going through and the stress on family members trying to arrange a better situation for their parent." The elder Ganick decided against home care and moved to The Falls at Cordingly Dam, in Newton, Massachusetts, an assisted-living facility near his son's home.
"It can be a confusing time," acknowledges Rothkopf, of Generations, All About Elders, in Brookline, Massachusetts. "We meet with a family, look at their needs, look at their finances, and look at geography. And we help people get through this maze." Staying at home has become easier these days due to the industry that has grown up around home products and home healthcare for the elderly. But if moving into a separate community is the preferred route, consider the residential categories outlined below.
Retirement communities
These consist of rental units or purchased homes or condominiums for active, largely independent elders eager to shed the most onerous responsibilities of home ownership and live in a secure setting among peers. Many communities resemble a village. The pricier examples rival luxury resorts in services, mood, and amenities—such as extensive grounds, tennis courts, a golf course, formal dining, educational and fitness programs, hobby clubs, transportation, and housecleaning.
Approximate cost: Independent-living rental units are $3,500 to $5,000 per month, according to Rothkopf. Condominiums cost a minimum of $250,000.
Benefits: Ease of living. Camaraderie. Security. Some places even have a doctor's office or a bank on site. "Services come to you rather than your having to find services," says Rothkopf, "and for people who don't drive, this can be wonderful."
Caveats: Medical and/or physical problems may not be accomodated: Many places have strict "Move in/move out" guidelines regarding residents' health.

Life care, or continuing-care retirement communities (CCRCs)
Based on the concept of "aging in place," CCRCs offer graded housing and services—from independent living, to assisted living, to skilled-nursing units—all in one location. Some former retirement communities have been transformed into life-care communities because of demographics and the increased longevity of residents. Many CCRCs are located on pretty campuses with spa-like amenities such as fitness centers, lap pools, beauty salons, and walking trails.
"It's a nice model because it takes away a lot of the uneasiness: you know you're taken care of no matter how intense your needs become, and you are not going to be moved," says W. Scott Plumb, senior vice president of Massachusetts Extended Care Federation, a trade group that represents a range of senior communities.
Approximate cost: Some rental units are available, but most CCRCs require an equity "buy in": residents pay $300,000 to upwards of $500,000 for an apartment (plus monthly fees of $3,000 or more) in exchange for "rest of life care."
Benefits:Continuity of care, setting, and peer group. Security. Most CCRCs return up to 90 percent of the original purchase price (after a period of time) to a resident, or to his or her estate.
Caveats: Hefty equity investment, monthly fees—and sometimes additional money for skilled-nursing units (which may or may not accept Medicaid). Many CCRCs have long waiting lists. "There
are also medical criteria for entering," Rothkopf reports. "There may be a change in health from the time you apply to the time you get in" that precludes entrance. Check criteria carefully. Decisions about CCRCs should be made while elders are healthy and independent.
Assisted-living residences
These are for older people who need some help with activities of daily living (such as washing, dressing, medication reminders), but do not require 24-hour nursing care. Most facilities consist of rental units, and many are now attached to retirement communities and/or nursing homes to allow some continuum of care. A very wide range of scenarios exists; this has been one of the fastest-growing segments of the senior-housing market partly because, as a business model, it presents less risk to developers than CCRCs do, Scott Plumb notes. In Massachusetts, organizations range from smaller (between 10 and 44 units), freestanding communities like Cambridge Homes, Long Hill on Martha's Vineyard, and the Quaker-based New England Friends Home in Hingham, to much larger facilities, like Youville Place in Lexington and Whitney Place in Natick.
Approximate cost: From $3,700 to $6,000 a month in rent (for the first person). This typically includes transportation, three meals, and one hour of care per day. Most housing is paid for privately; some long-term-care insurance covers it. Through Medicaid, some states offer low-income residents a small number of placements. (In Massachusetts, the Group Adult Foster Care program covers about 1,200 people, according to Plumb.)
Benefits: Independent living within a community, with some daily, nonmedical help (e.g., residents can be reminded to take their medication, but staffers cannot administer it). A few places do employ their own nurses. If more than two or three hours of daily care is needed, some facilities allow residents to hire their own aides—or even arrange for hospice care, says Rothkopf. (This effectively allows residents to age in place.) Because assisted living is not regulated as much as nursing homes are, facilities are freer to be more creative in offering pay scenarios, programs, services, and housing.
Caveats: Assisted living in Massachusetts, at least, is a social/housing model; medical problems can force elders to move out temporarily—or altogether. Check health criteria for entry, medical administration guidelines, move-out policies, and advertising disclosures (especially in the case of specialty units, such as for dementia care).
Nursing homes/skilled-nursing facilities
Medical care and services are provided to residents too sick or impaired to live on their own. Increasingly, nursing homes provide rehabilitative care and therapies for people recovering from an illness, injury, or surgery. "Over half of the nursing-home admissions are people who are given short-term, intensive rehabilitation and are returned to their homes," Plumb says. "That is a profound shift from the long-term, chronic-care focus of nursing homes of the past." Regulated by the state, these facilities have mandated care, staffing, and reporting guidelines, and are routinely monitored for quality of care. Many of the cutting-edge facilities are offering tiered services, including specially designed Alzheimer's units, within one location.
Average cost: Private-pay rates run between $275 and $325 a day, according to Plumb. Residents pay privately or through Medicaid. Under certain circumstances, Medicare covers a limited stay (typically up to 100 days) in a nursing home, usually for rehabilitative care.
Benefits: Professional staff members focus on taking care of very sick residents and short-term care patients. Various organizations are working to improve nursing-home conditions, including the Eden Alternative (led by William H. Thomas, M.D. '86), which counts 10 nursing homes dotted around New England trained in its philosophy.
Caveats: Because they are tightly regulated—and depend heavily on public funding—nursing homes have not always offered the choices, privacy, or resources that other senior housing does. Shared rooms and bathrooms are common (though this is not necessarily a downside). Homes can be used to house terminally or chronically ill people who may be better served in a hospital or hospice. And Rothkopf adds that some fairly healthy people who are too impaired to stay home and unable to afford assisted living or home care end up in nursing homes prematurely, simply for financial reasons.
In determining the best housing option, people typically look first at money, location, services and amenities, and access to healthcare and/or a hospital, explains Rothkopf. After that, personal preferences apply: How can I get to the supermarket? Do they allow pets? Who else lives there?
Jonathan Gorham adds to the list the importance of having confidence in the organization. Do they work well with the family on the bureaucratic and logistical issues that come with caring for an elder? For example, "You need help in negotiating the arduous process of filing and the following up on the long-term-care insurance claims," says Gorham. He and his wife both have M.B.A.s and still find the procedures frustrating. "You want to feel comfortable that the facility can get the job done," he asserts. "And also, do they understand the financial and emotional and physical complications that arise for families? Those are among the factors that have to be looked at."
Nell Porter Brown is the assistant editor of this magazine.
TO LEARN MORE



The American Association of Homes and Services for the Aging promotes "healthy, affordable, ethical aging services."

Website of geriatric-care managers Esther Rothkopf and Susan Lewin.

The Alzheimer's Association has an abundance of data, including health and nutrition tips, legislative updates, chapter services, scientific research, and library resources, and a 24-hour help line.

The National Council for Aging Care's site includes news and a useful section on "elders and families."

The nonprofit Children of Aging Parents offers caregivers of elderly or chronically ill people news, referrals, and support.

Home of the National Association of Professional Geriatric Care Managers, Inc.

The site of the Eden Alternative project.

This site offers exhaustive research on a wide variety of topics for both elder-care professionals and families of elders.

Massachusetts Assisted Living Facilities Association provides information and a free, detailed guide to facilities.

This site covers long-term and elder-care options, housing, financial considerations, and home-healthcare data.

The Massachusetts Extended Care Federation site has links to survey data on nursing homes, and information on Medicare and Medicaid, health insurance, and elder-care regulations.

 
You might also like
Genetic analysis reveals a culture enriched from both sides of the Danube.
Harvard researchers illuminate a longstanding epidemiological connection. 
Harvard's Faculty of Arts and Sciences broaches two tough topics.
Most popular
Headlines from Harvard's history
The Chiara String Quartet are Harvard's current Blodgett Artists-in-Residence.
Marie Rutkoski blends sixteenth-century history with fantasy in The Cabinet of Wonders, a new novel for young adults.
More to explore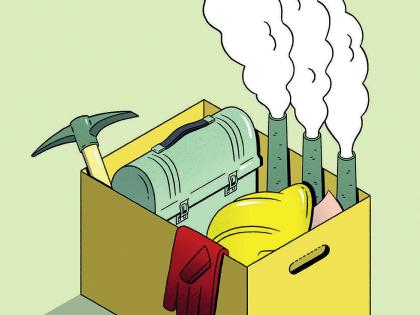 Expect massive job losses in industries associated with fossil fuels. The time to get ready is now.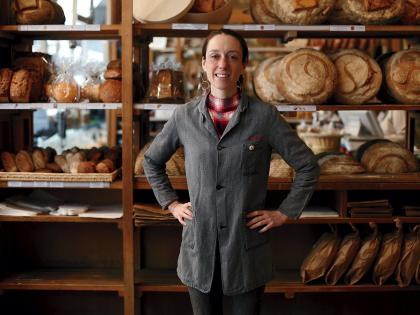 A third-generation French baker on legacy loaves and the "magic" of baking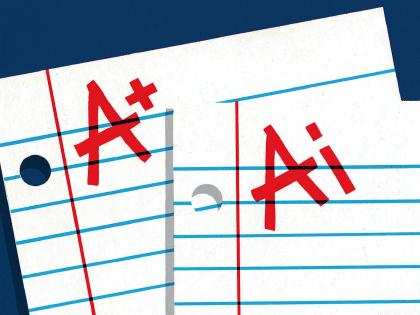 Generative AI can enhance teaching and learning but augurs a shift to oral forms of student assessment.