Sonatas from Syndromes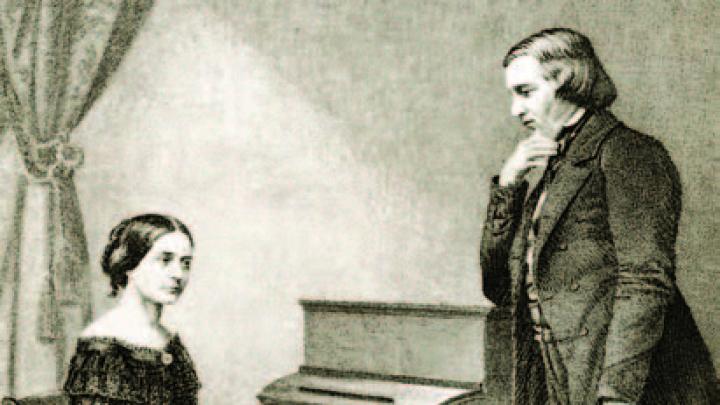 In a biography of composer Robert Schumann (1810-1856), Richard Kogan '77, M.D. '81, found startling episodes like this: "In a two-week burst of inspiration, barely pausing for sleep, he [Schumann] composed three string quartets." This creative frenzy might follow six months of torpor. "It sounded like the mood swings I see in my manic-depressive patients," says Kogan, who is both a concert pianist and a psychiatrist in New York City. He notes that Schumann sometimes indicated a tempo "as fast as possible" on a score, and then, a few bars later, wrote, "now, faster." Schumann once despairingly complained that he had a hundred symphonies simultaneously racing through his mind. "Doing retrospective diagnoses of these historical figures is obviously speculative," says Kogan, "but it's clear that what he had was manic depression."
Kogan works at the interface of music and mental health, and since 1998 he has given presentations that fuse his two careers at events like the annual meetings of the American Psychiatric Association, university convocations, and the Aspen Summer Music Festival. In these lecture-concerts, combining piano recital with medical analysis, he analyzes mental and physical disorders in figures like Tchaikovsky (depression and possible suicide), Beethoven (depression with cyclothymic tendencies, paranoid traits, and psychotic episodes) and Gershwin (attention deficit hyperactivity disorder, narcissistic personality disorder). Recently, he has explored Schumann's inner life and played some of his piano music on a two-hour DVD, The Life and Works of Robert Schumann. Several more DVDs will follow as part of a Music and the Mind series produced under the auspices of Yamaha Corporation of America.
Kogan's psychological profiles argue that music proved a salvation for these geniuses, a way to express their intense emotions and inner conflicts. "The only reason for writing a musical composition," Schumann said, "is to reveal the composer's inner state of mind." And Tchaikovsky wrote, "Without music, I would go insane." According to Kogan, "It was a tool for dealing with an incomprehensible and often hostile world." The Russian composer (1840-1893) was chronically depressed; as a homosexual, he could have lost all civil rights and suffered banishment to Siberia if "outed." Kogan explains that "Tchaikovsky felt he had to escape from this world, and make a new world." In a ballet like Swan Lake, he created an idealized world, and in the Pathétique (Sixth) Symphony, composed immediately before his death, Tchaikovsky "poured out his intolerable anguish," Kogan says. "It can almost be heard as an extended suicide note."
As a boy growing up in New York City, George Gershwin (1898-1937) was "a hyperactive troublemaker, a delinquent," says Kogan. "Today, he would be sent to a child psychiatrist, diagnosed, perhaps given Ritalin." At the keyboard, Kogan plays "Someone to Watch over Me" in the familiar dreamy, ballad-like style, then switches to a staccato, up-tempo version that nearly makes the song a brisk march. "That's how Gershwin played it," Kogan explains. "He lived in a central nervous system that was staccato, not legato. Gershwin did everything fast—he walked very rapidly, too. That's how he processed information."
Forceful psychological pressure may help explain the astonishing drive to create music that many composers have. The Köchel catalog of Mozart's works, for example, numbers his compositions up to 626b—this for a composer who died at 35. "There was an incredible urgency to get this stuff out," Kogan says. "I would have such a writer's cramp even copying that much music."
Making music serves one's physical and psychological health, Kogan says, citing as an example a study by neurologist Barry Bittman (who appears with Kogan on the Schumann DVD) indicating that the immune system's malignancy-fighting killer cells significantly increase in number after people participate in a drumming circle. "Music is an enormously underutilized modality," Kogan says. "Once the hard scientific evidence comes in, there'll be an explosion of music in healing, much like what happened in the 1970s with aerobic exercise."
Music and medicine have some common roots. "In ancient Greece, Apollo was the god of medicine and music," Kogan explains. "And in many primitive societies, the roles of physician and musician are played by the same person. Sometimes they use medical instruments, sometimes musical instruments, reaching into the doctor's bag to pull out either an herbal treatment or a harp."
Today, both fields have become far more specialized. Technology has made much more music available, but "People have a less intimate relationship to music than they used to," Kogan believes. "Now we press a button. Before, people had to make music. There's much more beautiful healing to be had with recreational music-making. People can use music to cope with their lives' greatest challenges. It's an unparalleled means of personal expression."                                                  


Richard Kogan has a dual career, as both a concert pianist and a practicing psychiatrist

Photograph courtesy of Richard Kogan

Sex and Violins

Richard Kogan, who has been co-director of the Human Sexuality Program at the Weill-Cornell Medical Center in New York for the past 10 years, views the drive to create music as very basic, and compares it to sex. "There's a common vocabulary between the two: fantasy, rhythm, harmony, climax," he says. "Masters and Johnson tried to define the phases of sexuality with scientific rigor—stages of desire, arousal, climax, and resolution. Many very great pieces of music follow the same arc. Music can get everybody in the room to feel the same way at the same time, and everyone will agree on the climax of the piece. Great composers don't give you immediate gratification; they set up an expectation and then veer you away somewhere else, so when you finally get a release, the resolution is more powerful and more satisfying. There may be a basic mechanism that is common to all pleasure."  
Richard Kogan e-mail address: [email protected]
You might also like
Toward another apartment complex on Harvard-owned land
Stepping down after 30 years of University service
Harvard researchers seek to empower individuals to steer their own careers.
Most popular
Lest young ladies' "tides" be deranged
A community letter as the new administration begins
More to explore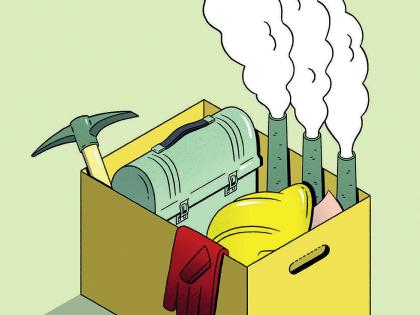 Expect massive job losses in industries associated with fossil fuels. The time to get ready is now.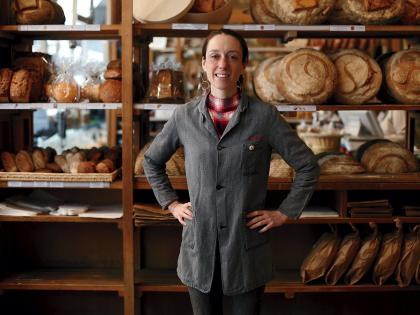 A third-generation French baker on legacy loaves and the "magic" of baking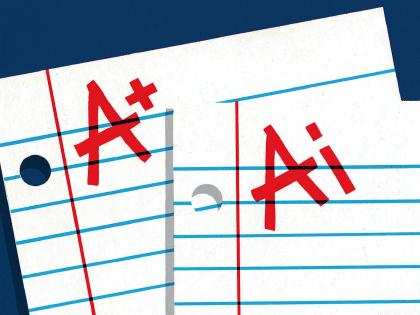 Generative AI can enhance teaching and learning but augurs a shift to oral forms of student assessment.