From Science to Song
It's not your 1970s campus any longer
Like a 370-year-old adolescent, Harvard is in the middle of a growth spurt. In fact, if the building boom under way in Cambridge and the Longwood Medical Area since the beginning of the decade segues quickly into construction of the planned campus development on University landholdings in Allston (beyond the Business School campus), this could become the greatest era of physical change in Harvard history.
During the twentieth century, according to official University data, Harvard added, on average, a million square feet of space each decade. Exceptional expansion took place in the 1960s and 1970s, when the growth rate more than tripled, as post-Sputnik federal funding transformed the research plant of higher-education institutions nationwide and professional schools gathered momentum with swelling enrollments. In the first half of this decade, the growth resumed, with nearly 3 million square feet of buildings coming on line—and many new projects are in the pipeline, reflecting University commitments to gear up for modern scientific research, provide adequate housing for its own community, and address perceived needs in all students' quality of life.
Half above ground (above), and half below (below, where vibration-sensitive clean rooms will be built), the Laboratory for Interface Science and Engineering is part of a huge expansion in research facilities.
Once again, scientific research leads the way in propelling campus expansion. The federal government's decision to double the budget of the National Institutes of Health—the single most important source of sponsored-research funding at Harvard—has spawned a boom in life-sciences and biomedical research facilities. The medical school's 525,000-square-foot New Research Building, opened in 2003, is the largest research and education building in University history (see "A Scientific Instrument," November-December 2003, page 56). The Faculty of Arts and Sciences (FAS) will about equal the scale of that investment with its new Biological Research Infrastructure and the Northwest Building, both under construction. The latter, only a bit smaller than the medical school facility, will accommodate laboratories for a wide array of faculty members in neuroscience and other life sciences. Nor does that exhaust FAS's science agenda: the Laboratory for Interface Science and Engineering, shown on the previous pages, is being built underneath the courtyard beyond the Science Center, and—atop huge pillars—above what will be a pedestrian walkway between existing buildings. Faculty members in the rapidly expanding Division of Engineering and Applied Sciences, and collaborators in a number of physical sciences, will work there, using motion-protected, ultraclean nanoscale laboratory facilities to study exciting developments in materials sciences and other fields. All together, these projects represent a more than one-third expansion of FAS science space in a five-year span, accompanied by robust growth in the faculty ranks. And the Dental School has a new building, where it has brought its researchers together in much-expanded quarters.
The Northwest Building, beyond the Museum for Comparative Zoology, will accommodate laboratories for several dozen faculty members, principally in the life sciences.
Of course, the investment in research continues in other fields, too—but sometimes on a less imposing scale, simply because not every field of inquiry has the same space and equipment requirements that characterizes the sciences. FAS has moved into its two-building Center for Government and International Studies, straddling Cambridge Street, now home to the government department and an array of area- and regional-studies centers. Like the Law School before it, the Business School has created dozens of new faculty offices, in this case by renovating and substantially expanding Baker Library. The business school also has a large new classroom building. Each of these projects involved substantial efforts in planning, design, and construction, and each affects faculty members and students in major ways; they only seem small alongside the laboratories.
Behind and within the Hasty Pudding's funny face, a new, modern theater is taking shape.
The new wave in residential construction—aimed at accommodating graduate and professional students in Greater Boston's perpetually pricey housing market—involves every kind of building project. The high-rise One Western Avenue, at the edge of the business school campus, affords a terrific view across the Charles River to the site of a townhouse apartment complex (fronted by a riverside park) about to be built just south of Peabody Terrace. Closer to the main University campus, construction is well advanced on another low-rise housing project across the street from the College's Dunster and Mather Houses. And north of Cambridge Common, on Garden Street, an existing apartment building was gut-renovated for more graduate-student units. When combined with Harvard's one-third interest in a new apartment-tower complex in Boston, near Fenway Park and the medical complex, several hundred units of affiliate housing will have been brought on line.
Of course, life is not all work or rest. Students want to have some fun, too, and investments are being made across the University in new construction and renovations to accommodate extracurricular and social space. The business school erected a large student campus center. The College, more hemmed in, is innovatively reworking existing space. Part of the gymnasium near the old Radcliffe dorms—now College residential Houses—has been made into a fully functioning dance rehearsal and performance space. The Hasty Pudding Theatricals building, shown below, has been stripped nearly to its Holyoke Street façade, so that a new foundation and a new, modern theater can be shoehorned into the tight space to the rear. Hilles Library having downsized, its remaining space is being remade into offices for student groups; as the groups relocate from Harvard Yard basements, their old digs are being renovated for a women's center (see "Women's Center") and student social space. The ultimate social space will open this fall when Loker Commons, underneath Memorial Hall, emerges with a new look and use: as an undergraduate pub.
Excavation proceeds for the new housing complex to be created across the street from Dunster and Mather Houses. More housing is being built downriver, on Memorial Drive.
As if all this activity were not enough to occupy the most curious of sidewalk superintendents, the renewal of the rest of Harvard's 21 million square feet of buildings continues apace. Such projects range in scale from the wholesale retrofitting of Widener Library with modern wiring and fire and atmospheric controls to the recovery and reuse of Sever Hall's little-used upper stories for the growing film-studies program, complete with special equipment and screening rooms. Most of the College dining halls have undergone extensive kitchen reconstruction during the past several summers. The Radcliffe Institute for Advanced Study continues to reclaim its buildings from other users and to renovate them for use by its visiting fellows, who span the widest range of academic and artistic disciplines. All in all, it's enough to make one wonder whether Harvard's expanding curriculum ought to embrace a civil-engineering degree, with hands-on experiences in construction management available right outside the classroom door.
You might also like
Toward another apartment complex on Harvard-owned land
Stepping down after 30 years of University service
Harvard researchers seek to empower individuals to steer their own careers.
Most popular
Lest young ladies' "tides" be deranged
A community letter as the new administration begins
More to explore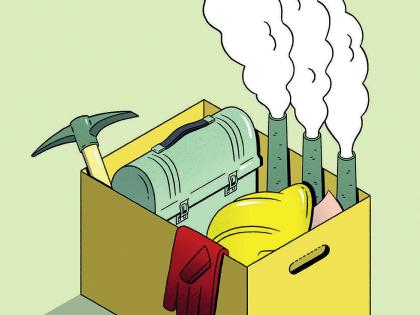 Expect massive job losses in industries associated with fossil fuels. The time to get ready is now.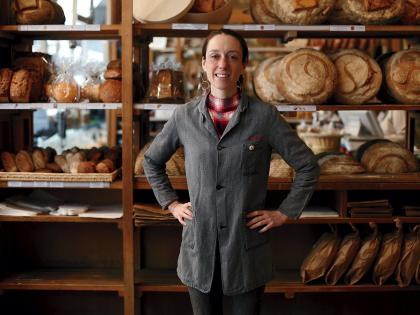 A third-generation French baker on legacy loaves and the "magic" of baking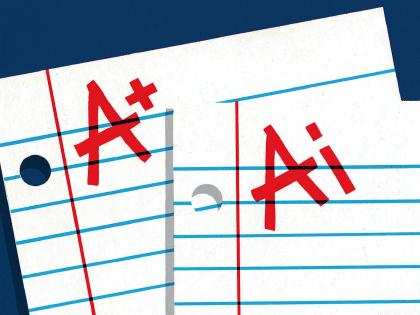 Generative AI can enhance teaching and learning but augurs a shift to oral forms of student assessment.