$125-Million Gift for Bioengineering
Hansjörg Wyss, M.B.A. '65 has given the University $125 million—the largest donation in its history—to create a research institute for biologically inspired engineering...
Hansjörg Wyss, M.B.A. '65, who became president of the U.S. division of Synthes in 1977 and drove the company to global leadership as a manufacturer of medical devices during the ensuing 30 years (he stepped down as CEO in 2007), has given the University $125 million—the largest donation in its history—to create a research institute for biologically inspired engineering; it will be named in his honor.
The University's official announcement of the gift says it is intended to "uncover the engineering principles that govern living things, and use this knowledge to develop technology solutions for the most pressing healthcare and environmental issues facing humanity." President Drew Faust hailed it as "a transformational investment in powerful, collaborative science."
Background on Wyss can be found in the Harvard Business School announcement conferring its alumni achievement award in 2007 (Wyss previously gave the school $25 million to support its doctoral program). For background on Synthes, which specializes in orthopedic instruments and surgical implants, read here.
The interdisciplinary research program (according to the news release, it will involve "experimentalists, theoreticians, and clinicians with expertise in engineering, biology, chemistry, physics, mathematics, computer science, robotics, medicine, and surgery from Harvard's Schools and affiliated hospitals, as well as from neighboring universities") will be directed by Donald Ingber, Folkman professor of vascular biology in the department of pathology at Harvard Medical School and Children's Hospital.
According to his webpage, Ingber is "interested in how cell structure and mechanics impact cellular biochemistry and tissue development. His research approach has combined techniques from various fields, including molecular cell biology, engineering, chemistry, physics, and computer science." In focusing on how blood vessels form, he has "made pioneering contributions to the fields of angiogenesis, tissue engineering, mechanobiology, and systems biology," and he is "credited on over 20 patents which cover technologies ranging from new cancer drugs and drug-screening assays to medical devices, micromanufacturing techniques, and computer software." His laboratory work is described as "driven by our hypothesis that the process of tissue construction may be regulated mechanically. We introduced the concept that living cells stabilize their internal cytoskeleton, and control their shape and mechanics, using an architectural system first described by Buckminster Fuller ['17], known as 'tensegrity.' To approach questions relating to how mechanical distortion of the cell and cytoskeleton influence intracellular biochemistry and pattern formation, we have combined the use of techniques from various fields, including molecular cell biology, mechanical engineering, physics, chemistry, and computer science." (There are visualizations of the processes at work at Ingber's laboratory website.)
The University has shown increasing interest in bioengineering, most recently in the form of "Engineering Biology for the 21st Century: A Plan for Bioengineering at Harvard," a strategy paper prepared for the School of Engineering and Applied Sciences (SEAS) and Harvard Medical School (HMS) by a committee under the direction of Joanna Aizenberg, McKay professor of materials science, professor of chemistry and chemical biology, and Wallach professor at Radcliffe, and Pamela Silver, professor of systems biology. (For an earlier report on the committee's work, see here; for a report on Silver's work on systems biology, see here. See also the links to the work of Aizenberg's lab on "biomineralization and biomimetics" and Silver's lab site.)
That report envisioned "a focal point of pedagogy and collaborative and translational research of life scientists and engineers working together"—involving the schools of engineering, medicine, law, business, and public health—and engaging problems such as bioenergy (using photosynthesis to capture and store energy); water purification; food supply; and healthcare. Thus, it is more broadly conceived than most bioengineering programs, which focus principally on biomedical research per se.
This Harvard University Bioengineering (HUB) program, its authors hoped, would have a minimum of 20 new faculty positions. Importantly, the initiative embraces both research and education—with both an undergraduate concentration and a graduate curriculum—much as the systems biology program has evolved in recent years. Full implementation of the recommendations awaits, among other things, the appointment of a permanent SEAS dean; in the meantime, the University has provided seed funding for the Harvard Institute for Biologically Inspired Engineering (HIBIE). Its initial focus is on synthetic biology, living materials, and biological control.
The Wyss Institute appears to be an element in this broader bioengineering initiative: it is focused on research and faculty recruiting and development (the gift will endow seven new positions), with Harvard responsible for administrative and facility costs. The educational component envisioned in the HMS-SEAS report is apparently not a principal focus of the Wyss gift. Its initial research aims, including a core of instruments and facilities for a variety of experiments, will be aligned with those described for HIBIE; as such, it is meant to support basic science, clinical research, and collaborations with industry to commercialize products.
According to the University release, the Wyss Institute's mission is "to discover the engineering principles that nature uses to build living things, and to harness these insights to create biologically inspired materials, devices, and control technologies to address unmet medical needs worldwide and bring about a more sustainable world"—in other words, the biomedical and perhaps other parts of the broader bioengineering agenda.
The release went on to say that in the recent past, "engineering, biology, medicine, and the physical sciences have increasingly converged. Through revolutionary advances in nanotechnology, genetics, and cell engineering, it is now possible to manipulate individual atoms, genes, molecules, and cells one at a time, and to create artificial biological systems. Simultaneous progress in materials science, molecular biology, and tissue engineering has enabled scientists to develop synthetic materials, microdevices, and computational strategies to manipulate cell function, guide tissue formation, and control complex organ physiology. As a result of these developments, the boundary between living and nonliving systems is beginning to break down. The Wyss Institute will leverage these advances and facilitate new breakthroughs by advancing the science and engineering necessary to develop biomimetic materials, microdevices, microrobots, and innovative disease-reprogramming technologies that emulate how living cells and tissues self-organize and naturally regulate themselves," as well as addressing broader questions of energy and the environment.
See the January-February 2009 Harvard Magazine for a full-length feature on bioengineering at the University.
You might also like
Genetic analysis reveals a culture enriched from both sides of the Danube.
Harvard researchers illuminate a longstanding epidemiological connection. 
Harvard's Faculty of Arts and Sciences broaches two tough topics.
Most popular
After a multiyear renovation, Harvard Art Museums make ready for a November reopening.
Fall travel to New England's seacoast offers art, history, biking, and great restaurants
Harvard's Art Museums reopen, poised to fulfill their pedagogical purpose.
More to explore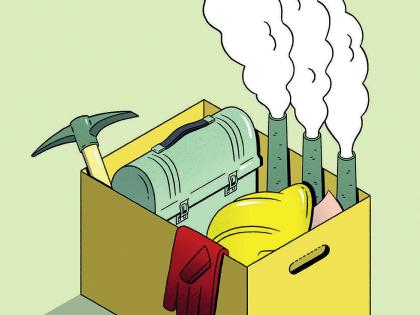 Expect massive job losses in industries associated with fossil fuels. The time to get ready is now.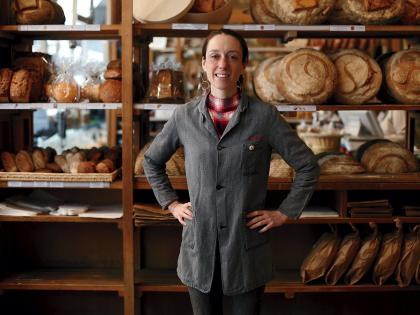 A third-generation French baker on legacy loaves and the "magic" of baking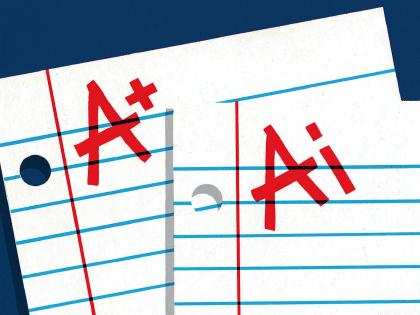 Generative AI can enhance teaching and learning but augurs a shift to oral forms of student assessment.