Raj Chetty and Benjamin Warf Win MacArthur Grants
The Harvard economist and neurosurgeon are among 23 national winners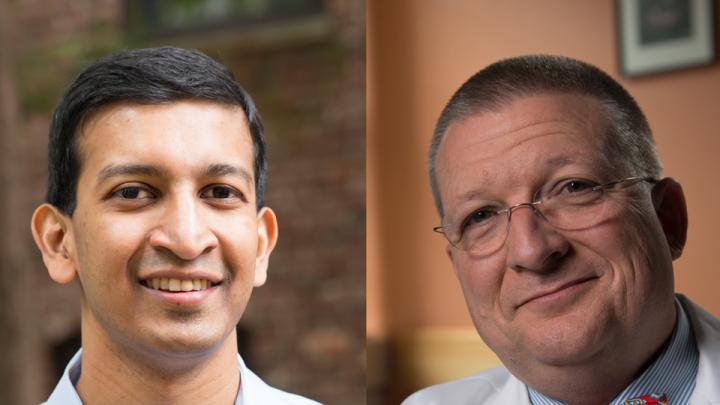 The John D. and Catherine T. MacArthur Foundation awarded its $500,000, no-strings-attached fellowships, known as "genius grants," on October 1. The 23 recipients include professor of economics Raj Chetty '00, Ph.D. '03 (his controversial study on good teaching leading to lower teenage-pregnancy rates and greater college matriculation is covered here; see also this report about his findings that good kindergarten teachers boost pupils' lifetime earnings) and Benjamin C. Warf, M.D. '84, a pediatric neurosurgeon at Children's Hospital Boston, who is pioneering efforts to unravel the causes of the global health problem of hydrocephalus.
Raj Chetty 
Chetty, who received tenure at the University at the age of 29, is being recognized for his work on how policy decisions inform real-world behavior. He has released studies on issues ranging from teacher quality to unemployment and taxation. Recently, Chetty and colleagues released an empirical test to gauge the impact of sales taxes on demand, a study that the MacArthur Foundation called "an important contribution to the emerging field of behavioral public finance," because it suggested that the way in which a tax is perceived can have as much or more impact on consumer decisionmaking as the tax itself.
Earlier this year, Chetty and a colleague, assistant professor in public policy John Friedman, released a study that found that just one year of schooling under a teacher whose classes score highly on standardized tests increases a student's lifetime earnings by an estimated $50,000: "I think the main message of our study is that standardized-test score impacts can be a useful input into evaluating teachers, but by no means are we saying that test scores are the end-all and be-all of how teachers should be evaluated," Chetty said on the PBS NewsHour. "We think that they're one aspect of what should factor into the formula. One would also want to use things like principal evaluations or maybe even student evaluations or other measures of teacher quality. But I think there's some useful data here that could be very useful in improving teacher quality."
In 2010, Chetty released another study that caused a stir by demonstrating that even the earliest school experiences can affect students' subsequent quality of life, exerting more influence than researchers previously thought: "We estimate that if you move from an average teacher to an excellent teacher, each student gains an average of $1,000 per year in earnings," Chetty said. "If you add that up over a student's working life, and adjust for inflation and interest rates, you get a total lifetime gain of around $16,000 per child."
The son of an economic adviser to Indira Gandhi, Chetty was raised mostly in Milwaukee. He "meant to become a medical researcher but decided that waiting for small things to happen in small labs wasn't for him. He wanted to change the world on a large scale," according to an Esquire profile from 2010. According to the MacArthur Foundation website: "By asking simple, penetrating questions and developing rigorous theoretical and empirical tests, Chetty's timely, often surprising, findings in applied economics are illuminating key policy issues of our time."
Benjamin C. Warf
Warf, a neurosurgeon who has revolutionized the treatment of intra-cranial diseases—specifically hydrocephalus—in very young children, is being recognized for "demonstrating that standards of health care can be improved alongside access to that care, in both the developing and the developed world."  As medical director and chief of surgery at the newly established CURE Children's Hospital in a remote town in eastern Uganda, Warf pioneered a low-cost treatment for the high incidence of hydrocephalus he encountered. According to the Boston Globe, Warf "cauterized tissues in the brain to slow the production of fluid and made small openings in the base of the brain to allow fluid to drain into the cavity around it. Warf and colleagues followed patients over time and found the method was effective."
Having returned to practicing pediatric neurosurgery in the United States, he is now working to expand worldwide knowledge of and access to his hydrocephalus treatment, and to treatments for other pediatric neurosurgical diseases.
Sarkis Mazmanian
California Institute of Technology professor and microbiologist Sarkis Mazmanian, an HMS instructor in microbiology and molecular genetics from 2005 to 2006, also received a MacArthur grant for research exploring the intricate relationship between the immune system and the diverse community of microbes that inhabit the digestive tract. According to the foundation's release, "by elucidating the critical role of these microbes in human health, Mazmanian is laying the foundation for a new understanding of human-microbiome symbiosis that could lead to new therapies or preventive treatments for a broad class of human diseases."
At HMS, Mazmanian worked with professor of microbiology and molecular genetics Dennis Kasper on a report in Cell that showed that the Bacteroides fragilis bacterium is essential to immune-system development. According to a 2005 report in the Harvard Gazette, the team studied germ-free mice and found that these mice have fewer CD4+ T cells in their immune system. When B. fragilis colonized the mice, their CD4+ T cell levels were restored.
Junot Diaz
Former Radcliffe fellow (2004) and MIT professor Junot Diaz, who won the Pulitzer Prize for Fiction in 2008 for his novel, The Brief Wondrous Life of Oscar Wao, was also announced as a winner; the MacArthur Foundation noted that with his "skillful use of raw, vernacular dialogue and spare, unsentimental prose, he creates nuanced and engaging characters struggling to succeed and often invisible in plain sight to the American mainstream." He is currently on tour to promote his most recent work of fiction, This is How You Lose Her, and was featured in the "The Inspiration Issue" of The New York Times magazine on September 27.
"Thanks to everyone who wrote a letter to make this happen," Diaz wrote on his official Facebook page. "Thanks to all the teachers and librarians and booksellers who kept me in circulation through the long silences. Thanks to the beautiful readers who did the same. This honor belongs to my community, whose sacrifices and courage and yes genius made me possible. Gratitude without end."
You might also like
Harvard researchers seek to empower individuals to steer their own careers.
How the Bezos Earth Fund hopes to seed economic transformation
A Harvard series explores South Korean cinema in the years following the Korean War. 
Most popular
Brant Berkstresser aims to ensure sound bodies for Harvard's student athletes.
Steven Choi, J.D. '04, works—and fights—at the vitriolic epicenter of immigration politics.
John Alexander follows the ups and downs of funk musician Rudy Love.
More to explore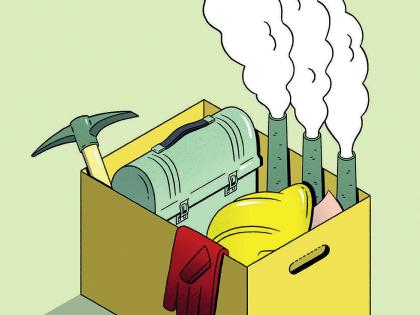 Expect massive job losses in industries associated with fossil fuels. The time to get ready is now.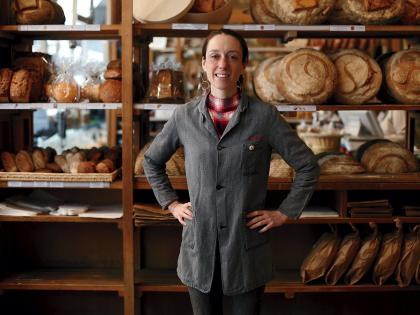 A third-generation French baker on legacy loaves and the "magic" of baking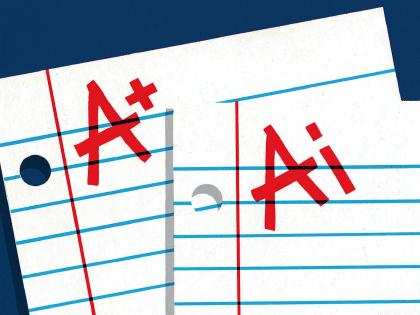 Generative AI can enhance teaching and learning but augurs a shift to oral forms of student assessment.