Scott Cook to Address HBS Graduating Class
The founder of Intuit will speak at Harvard Business School Class Day.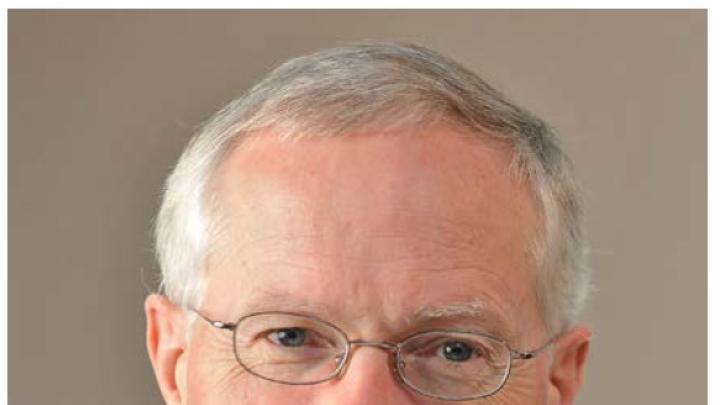 The founder of Intuit Inc.—maker of finance software products including TurboTax, Quickbooks, and Quicken, that are used by an estimated 50 million individuals and small businesses worldwide—will speak at Harvard Business School's Class Day ceremony on Wednesday, May 27.
Scott Cook, M.B.A. '76, began the company in 1983 together with Tom Proulx (then a computer programmer and student at Stanford). Cook was president and CEO until 1994, and now serves as chairman of the executive committee. Today, Intuit earns approximately $4 billion in revenue each year, and current CEO Brad Smith claims that 20 percent of the U.S. gross domestic product flows through Quickbooks, its accounting software.
Cook decided to attend the business school (HBS) immediately after earning his undergraduate degree from the University of Southern California, a choice that was inspired, in part, by an extracurricular experience: he ran the campus ski club and says that in under a year, he rescued it from the brink of bankruptcy and built it into the largest organization on campus, and the largest ski club in that state. After graduating from HBS, he worked for Procter & Gamble and then Bain & Company, where he says he gained his formative experiences in brand development and business strategy. 
Currently serving on the boards of the Asia Foundation, eBay, and Procter & Gamble, as well as on the Dean's Advisory Board at HBS, Cook lectures widely about innovation and business strategy. Addressing an audience at the University of Wisconsin (where in 2002, he and his wife, Signe Ostby, established a Center for Brand & Product Management, the first university-based program in this specialty), he explained that when the company developed Quicken, dozens of similar products already existed, and so: "Our insight was to strip out all the features people don't use, put in just the stuff that people use all the time, make it lickety-split fast, and intuitive—hence the name of the company."
Cook is a particular proponent of the "lean start-up" ethos, which prioritizes rapid prototyping and market testing—and acceptance of failure. With this approach, development teams are smaller (as are their budgets), and they can launch and test early versions of products over shorter timelines. In a recent interview with Inc., he declared, "This is the golden age of technology entrepreneurship," and went on to say that business success rarely lay in doggedly pursuing a "plan A," but rather "how quickly you can discover plan B, the business you're going to succeed in"—thoughts that the imminent HBS grads will surely be happy to hear.
You might also like
The Crimson springs a major upset.
Harvard officially installs Claudine Gay, its thirtieth leader.
A half-dozen symposiums feature Harvard research on AI, climate change, inequality, and more
Most popular
A community letter as the new administration begins
Solving legal challenges at MoMA
More to explore
A test can identify these productivity-boosting personnel.
Ancient history professor studies coins, ceramics, and Zelda.
Anwar Floyd-Pruitt's wildly profuse art