Alumni
Aloian Scholars
Photograph courtesy of the Harvard Alumni Association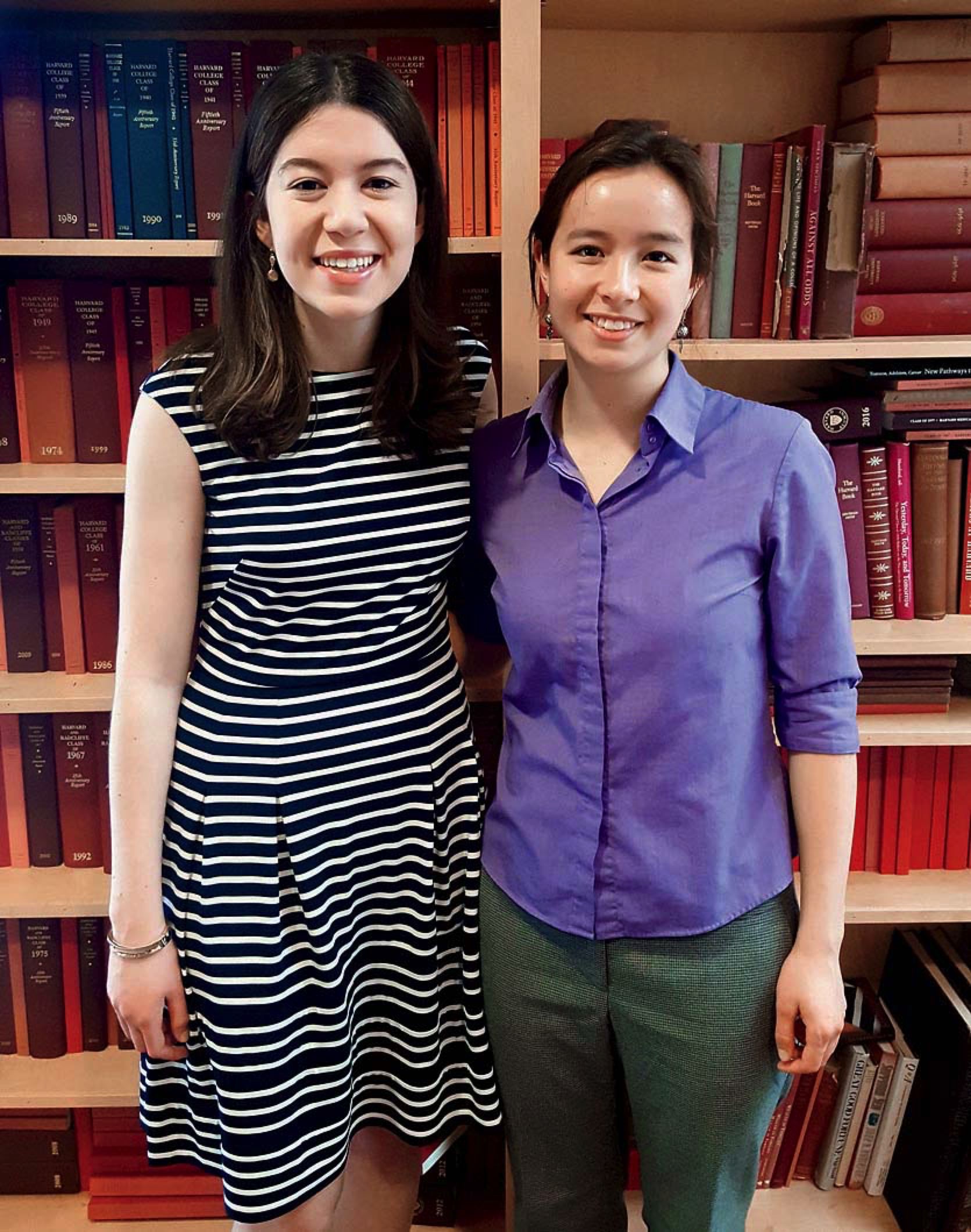 Photograph courtesy of the Harvard Alumni Association
The Harvard Alumni Association (HAA) has named Aldís Elfarsdóttir '18, of Eliot House, and Hannah Smati '18, of Adams House, the 2017 David and Mimi Aloian Memorial Scholars for enriching communal life of the Houses. 
As the Resource Efficiency Program (REP) undergraduate representative for her House and a former member of the University's Climate Change Task Force, Elfarsdóttir, of Belmont, Massachusetts, is committed to sustainability issues. She has created programming for compostables and zero waste at House events. Her project, "Networked Energy-saving Temperature Sensors (NETS)," investigated Eliot's winter heating system and produced a data-driven model to improve thermal comfort and building-energy maintenance. 
Smati, of Houston, is co-chair of the House Committee and has helped the governing body become more inclusive and dynamic. She developed the Student Photography Initiative, and formed a system of liaisons with the tutors for each House team (race relations, LGBTQ, music, wellness, etc.) to encourage open discussions. Smati is also co-president of the Harvard Undergraduate Global Health Forum, a peer counselor for Room 13, and was director of operations for the 2016 Harvard Arab Weekend.