Behind the Scenes: Covering Opioids
I want to tell you how support from Sustainers like you makes it possible for us to produce the high-quality journalism that you expect and rely on.
Early in his presidency, Larry Bacow decided to demonstrate his commitment to highlighting Harvard's impact on the world—and connection to citizens and communities across America—by making his first major trip to his birthplace, Detroit, and his home town, the now impoverished, postindustrial city of Pontiac, Michigan. I knew I had to get on a plane and go—and I could, because you made travel funds available, so we can report where the University and its people are present and involved.
And when he symbolized his determination to join with higher-education partners to better the world—connecting with the University of Michigan to combat inner-city poverty and the opioids crisis—we had to know more. So I extended my itinerary to meet some of the experts in Ann Arbor.
That was only the beginning. Our gifted colleague Lydialyle Gibson devoted week after week of reporting (the kind of work we can do only with your support) to learning about and sharing the work of Harvard opioids experts, the subject of her March-April 2019 feature on the crisis.
But she didn't stop there. With the modest travel funds available, she returned to Michigan that May, producing the most comprehensive account of the first Harvard-UM opioids conference. And in October, she devoted days to attending and writing a full, and moving, account of the second summit, here in Boston. I urge you to read "Stories Are Powerful"—about the human face of addiction and treatment, as told by the practitioners. I finished it shaken, having learned that "on a good day in this country, 3.4 percent of people with an opioid-use disorder are getting treatment to maximize their chances of getting into recovery."
That is the impact of Harvard research on a world that needs it—and, we hope, the impact and reach of Harvard Magazine's reporting, made possible by you, and conducted on your behalf.
Thank you for your essential support.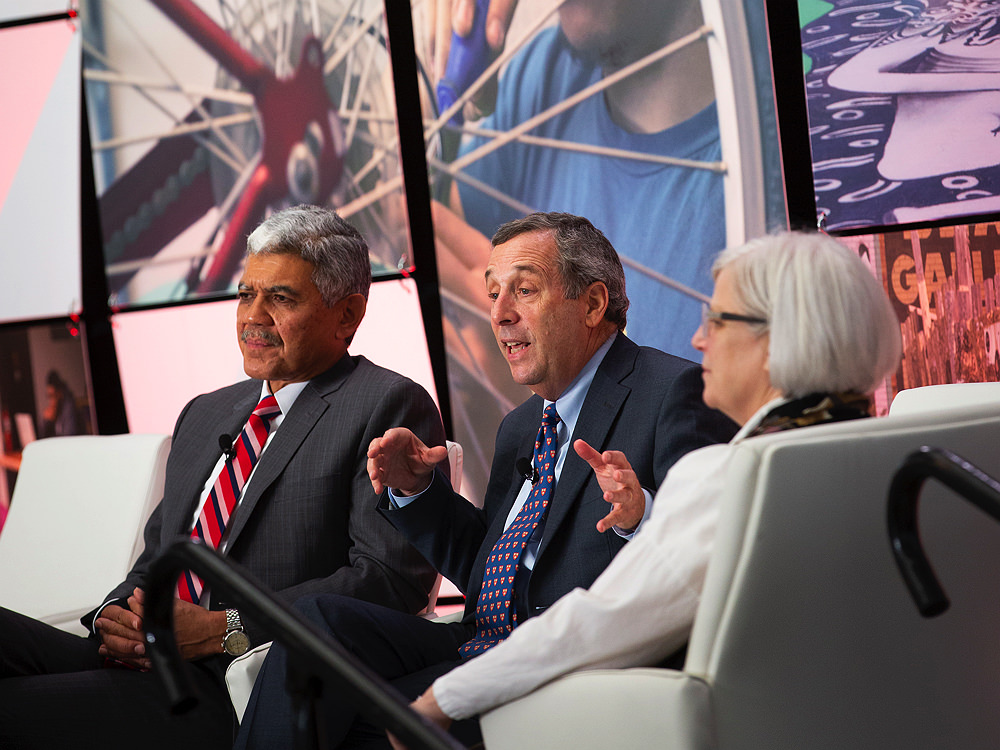 Read "Harvard
in the Heartland."