Commencing...and Continuing
The summer after college is a kind of demilitarized zone buffering the recent graduate from the bleary-eyed memories of sleepless nights and the stormy reality of more to come. For some it is an opportunity to begin tackling the world's complexity with gusto, for others a chance to return, however briefly, to the comfort and security of home.
In the early evening on Commencement day, six hours after receiving a baccalaureate degree secured neatly in a snazzy red folder, I found myself driving down Interstate 95 in my father's yellow New York City taxicab, heading toward home with my parents. The week before Commencement had already become a blur in my memory, as hazy as Freshman Week, that frenzied, disorienting "orientation" period for first-year students. Again I found myself packed in a vehicle, with three passengers jammed into the front seats and a chaotic array of bedsheets, computer components, spiral notebooks, and other miscellany wedged into the back. This was not how I had envisioned my graduation--an event so hyped in the collective consciousness of Harvard's seniors that almost any actuality is doomed to seem anticlimactic.
I should have been forewarned. The mail that greeted my arrival at Harvard brimmed with cheerful notices and gentle counsel on housing, student activities, courses of study, and financial aid--even readings on cultural diversity and a thin booklet entitled If I Were Starting Over....But the paperwork that accompanied my departure was perfunctory, even dismissive. Sterile notices warned of the perils of unpaid library fines, and financial-aid exit interviews threatened stern federal promissory notes and the prospect of ruined credit ratings.
One curious piece of mail was simply labeled "Annual Senior Survey." Returning the survey was a requirement for obtaining Commencement tickets, so I dutifully scribbled away. But my hopes for thoughtfully penning advice to future legions of students--and my aspirations for sharing my true thoughts on Loker Commons and on the lack of ethnic-studies courses--were soon dashed. No space was allowed for eloquent input; attached to the questionnaire was a computer-scan bubble sheet, of the type used for standardized tests and for the perennial Committee on Undergraduate Education course evaluations. After our eight hectic semesters, apparently all the survey considered worth asking were a few mundane questions about the usefulness of the Office of Career Services and immediate plans for the future. Could such queries begin to capture the vitality and dynamism of the much-vaunted Harvard Experience--or of the sense of loss entailed in graduating from college?
The survey's emphasis on accomplishments to come--so typical, I thought, of current preprofessional anxieties--was really rather to be expected. It was, in fact, a kind of farewell gesture from a nest that had nurtured its young for four years and was, by now, good and ready to set them loose. My student I.D. card expired June 30; my e-mail account July 15. In this climate, a summer at home seemed more a grudging concession from Mother Harvard than a well-deserved privilege.
It is strange being home when home is a destination for dozens of classmates eager to experience the big city. Most of my Fridays and Saturdays are still spent quietly in Flushing, a tree-lined community full of immigrants from Latin America and Asia. The New York experience of my classmates seems unmistakably different. Some have already begun the career race in earnest, securing lucrative positions in consulting firms and investment banks. I spent one evening in Battery Park City gaping at a friend's $1,400-a-month studio apartment--a price for which a three-bedroom house could be rented in my neighborhood.
The disparity shed light for me on the multiple realities of my hometown. Having spent the last three summers working at newspapers in different cities, I had planned to spend this interscholastic recess with my parents, reacquainting myself with a city whose passion and pageantry I have always loved while learning more about urban social policy and the juvenile justice system.
And so I began an internship at the Legal Aid Society, New York's largest provider of free legal services, as an investigator in the juvenile division's Brooklyn office. The division handles tens of thousands of delinquency and neglect cases each year. By locating and interviewing witnesses, gathering evidence and serving subpoenas, I helped attorneys prepare for delinquency and custodial hearings. Contrary to standard media depictions, most clients in delinquency cases are not hardened street toughs or powerless victims, but resilient, if sometimes misguided, kids. In a suburban community, what they get involved in would likely result in a talk between parents, or at worst a school suspension; in New York City, the outcome is all too often an arrest and criminal charges. Many of the kids are not much younger than I was when I entered Harvard. The stark contrast between their lives and those of recently graduated friends is troubling and stirring, a reminder of the imperative to help effect social change.
Only by returning home, however, did this imperative become clear to me. In the frenzy of senior year's fellowship and graduate-school applications, job interviews, and thesis research, Harvard students' emphasis often becomes survival as an accomplishment in itself. Both the senior survey, with its not-so-subtle nudge toward the future, and the Commencement speeches, with their exhortations for individual success and fulfillment, placed the laurels of scholastic accomplishment--and the burden of social responsibility--firmly on the individual.
Obscured in the hoopla, I think, was an awareness of the extent to which our opportunities have been provided for and shaped by families, schools, and communities, and the degree to which our paths continue to be shaped and constrained by institutions and expectations that are profoundly communal or social. One lesson I've learned from this in-between summer is that Commencement is as much about continuing as commencing.
Former Ledecky Fellow Sewell Chan '98 begins a Marshall Scholarship at Oxford this fall.
You might also like
A Harvard series explores South Korean cinema in the years following the Korean War. 
A deflating ending fashions a three-way title tie.
A 70,000 square-foot theater and teaching center, plus housing for Harvard affiliates
Most popular
The Ledecky Fellows provide an undergraduate perspective on life at Harvard.
A Harvard conference on diversity and academic inclusion
From the Missouri Compromise to the 2016 election, Kevin Young's Bunk takes stock of American hoaxes, con men, and race fantasies.
More to explore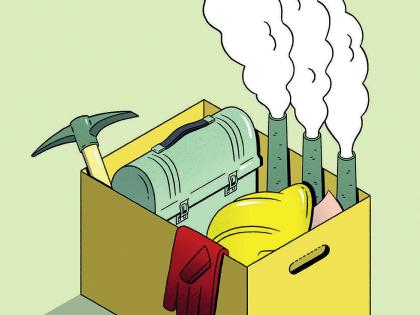 Expect massive job losses in industries associated with fossil fuels. The time to get ready is now.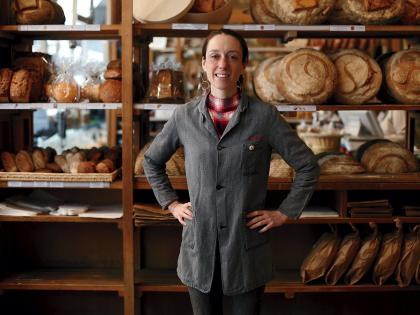 A third-generation French baker on legacy loaves and the "magic" of baking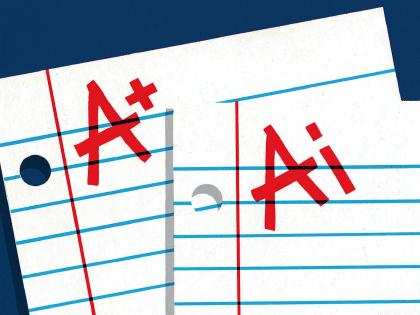 Generative AI can enhance teaching and learning but augurs a shift to oral forms of student assessment.