Brevia
Animal-Rights Threats Opposition to the use of animals in biomedical research (the subject of this magazine's January-February 1999 cover story)...
Animal-Rights Threats
Opposition to the use of animals in biomedical research (the subject of this magazine's January-February 1999 cover story) took a more threatening turn in October. A group calling itself the "Justice Department"--which has been associated with violent animal-rights acts in Europe and Canada--publicized lists of more than 80 scientists nationwide, including 12 at Harvard, who investigate AIDS, cancer, and other diseases, warning them to cease using primates in experiments. Ten of the Harvard faculty members subsequently received threatening letters containing razor blades, positioned to cut the fingers of unwary people who opened the envelopes. The letters were turned over to the University police, and the FBI is investigating the threats.
A Pioneer Departs
The first woman elected a Fellow of Harvard College--and thus part of the University's executive governing board--is stepping down at the start of the spring term. Judith Richards Hope, J.D. '64, became a member of the Harvard Corporation in 1989. Now, citing the demands of the position, "including my fortnightly so- journs to and from Cambridge" and Washington, D.C., Hope expressed the desire to refocus her energies on law and government. Senior counsel at the law firm of Paul, Hastings, Janofsky & Walker, she has held positions ranging from associate director of the White House Domestic Council under President Ford to founding director of the National Housing Partnership Foundation and corporate directorships. President Neil L. Rudenstine said Hope's "legal perspective and her wide practical experience have consistently contributed an important dimension to our discussions," and noted her interest in the quality of student life. A search for a successor has begun.
Casuals Conclusion
Harvard and the Harvard Union of Clerical and Technical Workers (HUCTW), the largest union representing University employees, on October 12 announced an agreement concerning inappropriately prolonged use of "casual" employees in the past (see "Treating Workers Too Casually," November-December 1999, page 82.). Under the union contract, casual employees work less than 17.5 hours per week, or for three months or less; they are not covered by Harvard benefits plans. Both sides forecast that approximately 400 workers will be eligible for permanent or temporary positions which include benefits, and/or lump-sum payments; determinations of eligibility were scheduled to be completed by the end of 1999. The University and HUCTW negotiators are now discussing the phrasing and enforcement of policies governing future use of casual employees.
Malin Heads Off
Seamus Malin '62, whose 35-year career as a Harvard administrator has included directing the international office since 1987, will leave the University in mid February to pursue three projects: a personal interest in the Northern Ireland peace process; his continuing career as a soccer announcer for ABC and ESPN (see "The Shots Heard Round the World," May-June 1994, page 38); and a position as vice president for media relations with FUXITO, a start-up website (http://www.fuxito.com) focusing on soccer.
Eliot House Exit
Stephen A. Mitchell and Kristine L. Forsgard, A.M. '81, master and co-master of Eliot House, have announced that they will step down at the end of the academic year. Mitchell, professor of Scandinavian and folklore, and Forsgard, deputy director of academic programs at the School of Public Health's health policy and management division, have served since 1991. In a message to students, the couple cited a desire to spend more time with their children: twins Katrina and Erik, who enter high school next year, and daughter Annika, who is in elementary school. On learning the news, according to the Crimson, Eliot House residents praised the couple's genuine interest in House activities and bemoaned the forthcoming loss of access to Forsgard's stellar cheesecake.
Nota Bene
Masterly microbe hunter. Barry R. Bloom, dean of the School of Public Health, has been awarded the Robert Koch Gold Medal in Bonn, Germany in recognition of his research on tuberculosis and leprosy. The prestigious award is named for the German scientist who isolated the anthrax, cholera, and tuberculosis bacteria and established the germ theory of disease.
Honored educator. An endowed chair has been created at the Graduate School of Education to honor its dean, Jerome T. Murphy, Ed.D. '73. In keeping with University policy, the professorship will not be named for Murphy until he retires. For now, it will be called the Harold "Doc" Howe II Professorship, honoring the former U.S. commissioner of education, Ford Foundation executive, and lecturer at the school, who has been a mentor to Murphy for many years.
Data defended. As forecast (see "Brevia," November-December 1999, page 92), the final federal rules governing public disclosure of raw research data are less onerous than scientists and scholars had feared. Legislation crafted by U.S. Senator Richard C. Shelby (R-Alabama) mandated disclosure of a wide array of results and data from federally funded research. The implementing regulations take into account academics' concerns about the confidentiality of medical and personnel records, rough drafts, trade secrets, and so on. Now, the information subject to disclosure is defined as "recorded factual material commonly accepted in the scientific community as necessary to validate research findings."
Seeding public service. In an effort to encourage students to consider public-service careers, Samuel J. Heyman, LL.B. '63, has established a $5-million fellowship program at the Law School. As many as 20 graduates per year will be awarded honorariums and assistance in paying off their student loans in return for committing to at least three years of service in the federal government. The funds will help offset the wide gap between government jobs and offers from private law firms, which are now paying starting lawyers two to three times as much as entry-level federal positions.
Bach around the clock. Pining away for a reading-period musical "Orgy"--a registered trademark of Harvard Radio Broadcasting Company Inc.--during these dark winter days? Now you can satisfy the craving: WHRB 95.3 FM is broadcasting over the Internet. Download the software from www.whrb.org. This year's extravaganza features the complete works of Johann Sebastian Bach (starting January 9).
IN DUE TIME. Academic publishing proceeds at its own leisurely pace. Still, the new translation of Isaac Newton's 1687 landmark Principia sets some sort of record. Prepared by I. Bernard Cohen '37, Ph.D. '47, Thomas professor of the history of science emeritus, and the late Anne (Miller) Whitman '59 (with whom Cohen produced a Latin edition in 1972), with assistance from Julia Budenz, A.M. '72, BI '75, this is the first all-new English version since 1729. It corrects a revised 1934 English edition which "contained ridiculous mistakes," according to Cohen. In keeping with modern scholarly convention, Cohen's prefatory "guide" takes up the first 370 pages of the volume, published by the University of California Press ($75 cloth, $35 paper). It's a good thing an apple hit Newton; had he been conked by the new book (4 pounds paperbound), he might not have survived to give the universe order.
STOCKED AROUND THE CLOCK? : In a front-page story on November 5 (must have been a slow news day), the Boston Globe proclaimed, "Harvard Heeds the Call of Hungry" students with a "fourth meal," served at midnight, for those who pursue extracurricular activities and study well into the wee hours. Not so fast. Anyone who receives an undergraduate's e-mail sent at, say, 3:26 a.m.--routine today--knows that student schedules and normal waking and sleeping hours are more out of whack than ever. And many night owls welcome the snacks set out by the masters in several of the Houses. But as the Crimson took great delight in reporting, the Globe had jumped the gun: Dining Services is studying the idea of a late-night offering (funded, perhaps, by cutbacks on breakfast, through which many of the after-dark grazers sleep anyway), but has no plan to act this year, when board bills are already set.
You might also like
Harvard researchers seek to empower individuals to steer their own careers.
How the Bezos Earth Fund hopes to seed economic transformation
A Harvard series explores South Korean cinema in the years following the Korean War. 
Most popular
Brant Berkstresser aims to ensure sound bodies for Harvard's student athletes.
Steven Choi, J.D. '04, works—and fights—at the vitriolic epicenter of immigration politics.
John Alexander follows the ups and downs of funk musician Rudy Love.
More to explore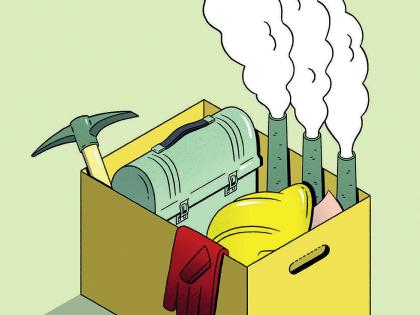 Expect massive job losses in industries associated with fossil fuels. The time to get ready is now.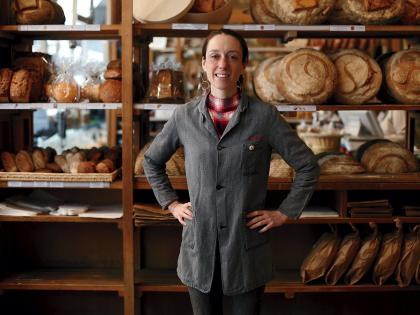 A third-generation French baker on legacy loaves and the "magic" of baking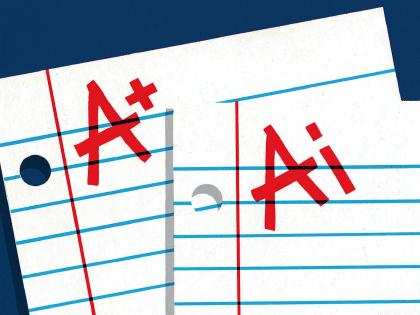 Generative AI can enhance teaching and learning but augurs a shift to oral forms of student assessment.