"Where I Was Meant to Be"
"She was pretty much the topic of anyone and everyone's conversation ..."
"She was pretty much the topic of anyone and everyone's conversation—like, 'Did you see that buff woman from Radcliffe with the tattoo?'" says Bill Patterson, describing his sighting of Anne Browning '00 at last spring's NCAA women's rowing championships in Sacramento, California. Patterson, coach of the novice women's crew at MIT, recalls how Browning strode around the parking lot: "She holds her head very high and sticks her chest out a little bit. She has a commanding presence and really breathes confidence; it's rather intimidating—and it's really neat. She carries herself in such a way that you say, 'This is a woman I would want in my boat.' "
Browning's boat is the Radcliffe varsity eight, which stubbornly remains the Radcliffe crew despite last year's merger. In 1998 and 1999, the Black and White varsity took fourth place at the Eastern Sprints, the regatta that climaxes the spring racing season for eastern collegiate crews. At the NCAA regatta they were eighth in 1998, sixth in 1999.
In recent years Radcliffe has rowed against an expanding array of competitors: after the successful Title IX lawsuit against Brown University, colleges nationwide scrambled to create women's varsity programs, and rowing, which has large athlete squads and requires no playing field, has suddenly become popular. Places like Michigan and Texas that were barely on the nautical map are now buying state-of-the-art boats, hiring top coaches, and offering athletic scholarships to junior national team oarswomen. In the east, the University of Virginia has become a power. Though the Virginia women gained varsity status only in 1995, last year they took third at the Eastern Sprints and were second to Brown at the NCAAs.
Into this floating milieu strides Radcliffe captain Browning, who rows starboard in either the number 5 or number 7 seat. She is strong and tall ("Six feet on a good day," she says) but also brings another kind of stature to the boathouse, built on extraordinary toughness and a thirst for challenges. Last summer, for example, Browning was one of 16 college oars-women invited to a special training camp at the Olympic Training Center in San Diego. "It was one of the most amazing months of my life," she recalls. "The amount of training we did was more than I thought possible. We were doing the full national team program, plus an extra practice at midday. Some days were so dificult, I knew I'd never fear another workout."
The conquest of fear and limits runs through Browning's sporting exploits. She came to Harvard as a modern rarity, a two-sport athlete. She wanted to row, having done so recreationally in high school, but was already an outstanding soccer goalie. "People told me I had to specialize to be good," she says. "I disagreed with them for as long as I could." The blonde heretic voted with her hands and feet: she rowed each spring and in the fall was a varsity goalkeeper. But last spring, when her crewmates elected her captain, Browning chose to focus on crew for her senior year.
She had little left to prove in goal. In 42 games over three years, Browning recorded a superb career goals-against average of 0.80, third best in the history of Harvard women's soccer. "She was intimidating—so strong and so talented," says women's soccer coach Tim Wheaton. "Opponents had to change their games to adjust to her. They had to be more selective in shooting."
Some were not selective enough. In the 1997 NCAA soccer tournament's second-round match against George Mason University, with 40 seconds remaining in regulation, Browning, facing a breakaway, dove to the ground and seized the ball for a save. George Mason forward Jen Gross kicked at it anyway, instead kicking Browning in the face, breaking a bone below her left eye. After ocular surgery, Browning "couldn't do much" for two months, she says, adding, "It took well over a year before I had a full upward gaze."
Yet the resilient athlete returned to the Crimson goal the following season. "I don't like to fear things," she bluntly declares. "The reason I played my junior year was to prove to myself that I had no fear. To play your best, you have to feel you're invincible." A perfectionist, she says, "In any other position [besides goalie], mistakes don't win or lose games. As goalkeeper, I am in pursuit of the shutout."
In her first year on the Charles, Browning glimpsed another kind of perfection. "Rowing here my freshman year was the most incredible athletic experience of my life," she says. "In soccer, it's hard to come out of nowhere and develop late. But in crew, you sit on something that will measure you objectively." That something is called an ergometer, a machine that simulates the rowing motion and precisely records the power of each stroke. For Browning the "erg" became a vehicle of self-exploration: "I was training for the sake of training, seeing how much faster I could get each day. No thought of the future, just trying to make the most of each moment…It changed how I am as an athlete—there's no room for complacency."
Several of the rowers in Browning's freshman boat were true, unrecruited novices. Yet their coach, Amanda Cashman, didn't necessarily select the women with the top eight ergometer scores. "It was the eight kids who would never, ever give in," Browning says. "We didn't know how to lose, and we refused to learn." Indeed, that crew went undefeated, but were often dangerously behind at the 1000- or 1500-meter marks of 2000-meter races. "We took a pleasure in rowing through [passing] people," Browning says, grinning. At times, they barely got through: down by five seats against Brown with 25 strokes to go, Radcliffe powered past the Bruins to win by a mere seven inches.
This pattern reached an extreme at the Eastern Sprints. During the morning warm-up, Browning recalls thinking, "This is where I was meant to be, I was meant to do this sport." Later events confirmed her intuition. In the final, Princeton led Radcliffe by open water at the 1500-meter mark, but a thunderous sprint from that point brought Radcliffe the victory—by half a boat length. "The stroke that started that sprint was the most incredible stroke of my life," says Browning. "Nine people in the boat hit perfection together. We changed speeds, literally lifted up out of the water. It could never have occurred if any other nine people had been in the boat, or at any other time and place. For me, that moment has defined what a team is capable of."
And Browning has known many teams: at Bellarmine Preparatory, a Jesuit secondary school in Tacoma, Washington, she went out for track and crew and also played basketball, softball, and soccer. Her family traveled: her father, a German historian and Holocaust specialist, did research in both Germany and Israel and is now a professor at the University of North Carolina. (At 6 feet, 5 inches, he still plays ice hockey; her mother, a 5-foot, 2-inch lawyer, confined her athletic career to cheerleading.) Browning originally became a goalkeeper because, in the rainy Pacific Northwest, "I was the only kid who wanted to get dirty." With her in net, the Bellarmine soccer team ranked among the top five sides in the country, and her F. C. Royals club team won the national championship.
Many soccer coaches came calling, but Wheaton, who played and coached both lacrosse and soccer himself, "was the only coach who was supportive of my playing a second sport," Browning says. The week of her high school graduation, she had a "Celtic knot armband" tattooed around her upper right arm. "It had to do with my decision to come to Harvard," she explains. "The tattoo was put there to remind me of who I am. I never want to be in a situation where an armband tattoo would be inappropriate."
No problem in Weld Boathouse, nor in Adams House, where tattoos might be more the norm than the exception. A social anthropology concentrator, Browning has applied to the Graduate School of Education and aspires to teach and coach high-school sports some day, probably in the Pacific Northwest. "I don't know how I could live my life without being an athlete," she muses.Her immediate plan, though, is to spend a year in Australia working, training, and polishing her surfing skills.
Though she might have national-team rowing potential—"All I need is four more inches of quadriceps," she jokes—Browning guesses that her career as a sweep oar will end this spring. "I don't think I could find a similar team structure, which has meant so much to me," she explains. But she will probably scull the rest of her life: "My ultimate dream," she says, "would be to row a double scull with someone who'd train like crazy with me."
So in the future, look for her a?oat on some lake or river. "There's something incredible about being on the water," she says. "You shove off from the dock and leave everything on land behind for a couple of hours. It's one of the few sports where you can shut everything else out. In general I admire rowers. They're tough people, very thoughtful. It's an intellectual sport; you're trying to accomplish a mind-over-matter thing. It combines brawn with a lot of finesse. I love who I am when I row: somebody who doesn't know limits."                                            
You might also like
Harvard researchers seek to empower individuals to steer their own careers.
How the Bezos Earth Fund hopes to seed economic transformation
A Harvard series explores South Korean cinema in the years following the Korean War. 
Most popular
Brant Berkstresser aims to ensure sound bodies for Harvard's student athletes.
Steven Choi, J.D. '04, works—and fights—at the vitriolic epicenter of immigration politics.
John Alexander follows the ups and downs of funk musician Rudy Love.
More to explore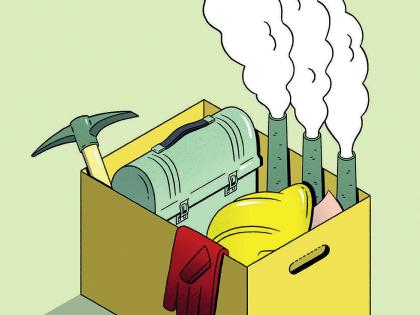 Expect massive job losses in industries associated with fossil fuels. The time to get ready is now.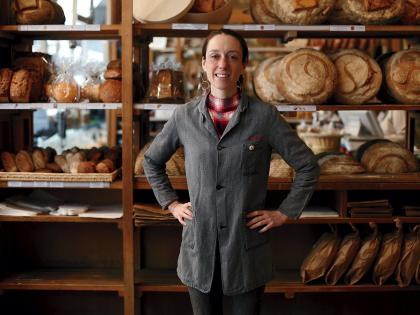 A third-generation French baker on legacy loaves and the "magic" of baking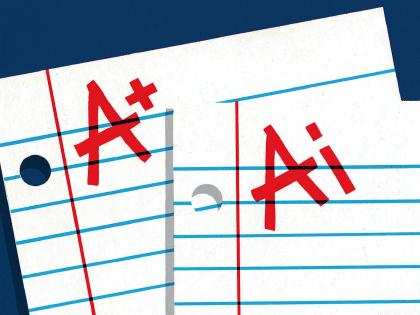 Generative AI can enhance teaching and learning but augurs a shift to oral forms of student assessment.