Currently, 94 million Americans own a cellular phone, and 90 percent of those owners make calls while driving. Although cell phones appeared on the U.S. market only in the mid 1980s, a majority of Americans will own one by the year 2005 if the trend continues. But telephone use by motorists is already facing a backlash epitomized by the bumper sticker that reads Hang Up the Phone and Drive. Users consider their cell phones a necessity; non-users increasingly see them as a menace.
Chart by Stephen Anderson
New York City's mayor, Rudolph Giuliani, has banned cell-phone use by taxi drivers in response to concerns about passenger safety. Countries with greater cell-phone use and higher speed limits than ours have already passed laws restricting cell phones. In the United States, legislators are following suit: since 1995, 30 states have proposed a total of 100 bills, 22 of them this year. Three hundred towns and cities are considering restrictive measures; five have banned non-emergency cell-phone use in cars.
But a new study by the Center for Risk Analysis at the Harvard School of Public Health challenges these legislative initiatives. The research by professor of policy and decision sciences John D. Graham, Karen Lissy, Joshua Cohen '86, Ph.D. '94, and Mary Park '94, M.S. '00, suggests that the benefits of cell-phone use by drivers may outweigh its risks. Their report, based on a comprehensive review of existing scientific data and an analysis of interviews from several independent focus groups, concludes that those risks, although real, are small, and that legislation restricting cell-phone use by drivers may be premature.
In terms of collisions, driver distraction is the major problem. "Risk [of collision] is quadrupled during the brief period of a call," says Park, citing a 1997 study published in the New England Journal of Medicine. (The most dangerous maneuver is dialing.) But that level of risk is no higher, Park says, than the risk a driver takes when lighting a cigarette, eating a sandwich, fiddling with a car radio, or dealing with a restless child.
Although collisions may increase, "There is no indication of an explosive growth in the number of traffic fatalities or in mileage fatality rate that is attributable to cellular phone use," the researchers write. The probable reason: most automobile cell-phone calls occur during rush hour, when cars slow to a crawl in traffic jams. A driver's risk of being killed while using a cell phone is 80 percent less than when driving with the legally acceptable level of alcohol in the bloodstream.
Chart by Stephen Anderson
Cell phones may, in fact, make driving safer in some ways. Conversation, for example, is known to help drivers stay awake; phone calls may do the same. Those running late for appointments are likely to speed, but being able to call ahead may allow them to slow down. When lost or faced with mechanical trouble or a collision, motorists get help sooner, and "39 percent of cellular-phone users [who were involved in car accidents] called for help," reports Park. Her team interviewed focus groups of emergency personnel (AAA, police dispatchers, tow-truck and medical crews), who noted that "Good Samaritan" cell-phone users are reporting roadside accidents, which can help severely injured victims get prompt help and survive. Motorists with cell phones also report drunk drivers. Some drivers may even refrain from speeding, knowing that motorists with cell phones could report them to the police.
AT&T Wireless, a cell-phone service provider, funded the Harvard research, raising the question of bias. But Park notes that corporations routinely sponsor academic research and adds, "Our report underwent a vigorous peer review by 12 scientists, including the leading researchers in the field."
The study concludes that certain curbs on cell-phone use--like requiring drivers to pull off the road to make calls--may be counterproductive or even dangerous. "Many roads and highways are not designed for safe pullovers. Highway speeds make reentry dangerous," says Park. Nor has any study yet found a safety advantage with a speakerphone, earpiece, headset, or visor mike; you still have to dial that number, so banning hand-held phones may be ineffective.
Meanwhile, cell-phone users may modify their habits out of self-interest. "People use compensatory behaviors--they slow down," Park explains. Drivers report that while making calls, they maintain a steady speed, refrain from passing, and cut calls short if necessary. Those who use speed-dialing (one-button dialing of pre-programmed numbers) lower the "distraction time" spent on dialing to near zero. With self-policing, motorists may enjoy the benefits of cellular phones while incurring few of their risks. If drivers can learn to cope with cell phones, they may be ready to handle the next generation of cars now coming on the market--which boast Internet access.
~Barbara Beckwith
You might also like
Toward another apartment complex on Harvard-owned land
Stepping down after 30 years of University service
Harvard researchers seek to empower individuals to steer their own careers.
Most popular
Lest young ladies' "tides" be deranged
A community letter as the new administration begins
More to explore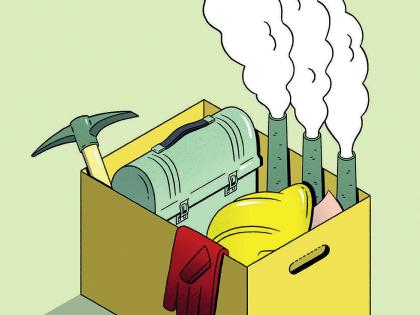 Expect massive job losses in industries associated with fossil fuels. The time to get ready is now.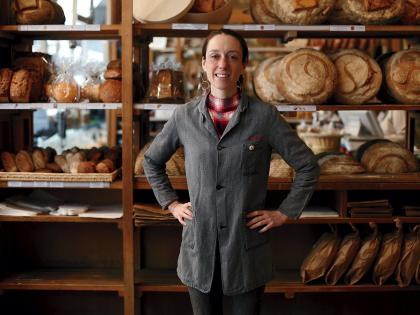 A third-generation French baker on legacy loaves and the "magic" of baking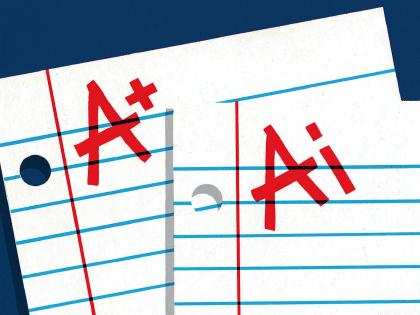 Generative AI can enhance teaching and learning but augurs a shift to oral forms of student assessment.