Tangible Learning in a Virtual World
Years ago Gerald Lesser, now Bigelow professor of education and developmental psychology emeritus at the Graduate School of Education (GSE), was a key player in the development of the children's television show Sesame Street.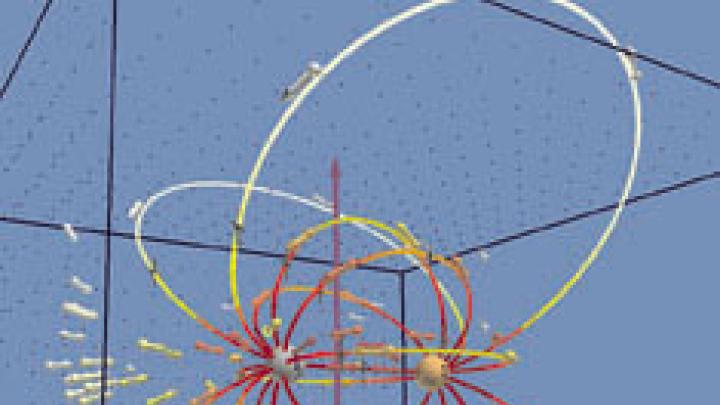 Years ago Gerald Lesser, now Bigelow professor of education and developmental psychology emeritus at the Graduate School of Education (GSE), was a key player in the development of the children's television show Sesame Street. "He linked learning theory to the development of the program," says GSE dean Jerome Murphy. Professor of education Judah Schwarz later developed software to teach algebra and geometry. The GSE now offers a Technology in Education master's program. "We have a tradition of linking learning to new technology," says Murphy, "and it is something we want to build on."
GSE faculty members continue to find new ways to harness technology for pedagogic purposes. The work of Christopher Dede, who has pioneered the creation of virtual learning environments, is among the most cutting-edge. Recently hired as the school's first Wirth professor in learning technologies, Dede has served as coprincipal investigator on a National Science Foundation-funded project to study whether virtual reality (VR) can be used effectively in schools. "First, we did a series of laboratory studies where we could control everything that was happening," says Dede, "so that we could see which parts of VR were powerful for what kinds of learning." The idea was to address subjects that students find difficult to understand. "There's not much point to using an expensive method to solve a problem when a simple solution will do," he says. "You use a sledgehammer technology like VR when you really do need something powerful to accomplish the kind of learning that nothing else seems able to induce."
A state-of-the-art Learning Technologies Lab with skilled technical support is planned for the third floor of the Graduate School of Education's Gutman Library.
Image courtesy Christopher Dede and the Graduate School of Design
In NewtonWorld, fifth- and sixth-graders explore Newton's laws of motion by going inside a three-dimensional world without gravity or friction, where balls of different masses move and collide along a corridor of evenly spaced columns. "Learners can be inside the ball, or can 'beam' to a different frame of reference to view what is happening from another perspective," says Dede. "They can see, hear, and feel forces... and also alter a ball's mass or velocity to see how this changes what's happening."
MaxwellWorld takes a similar approach to electrostatic fields for high-school students. As in NewtonWorld, students work in teams, rotating the role of being inside the VR world. They predict what an intervention will do, then experience what happens, and finally discuss how these observations differ from their expectations.
Wirth professor in learning technologies Christopher Dede, shown in a virtual rendering of the planned Learning Technologies Lab, demonstrates a multi-user virtual environment in which seventh-graders use modern biology to combat disease in an 1890s city.
Images courtesy Christopher Dede and the Graduate School of Design
Dede stresses the importance of using VR in a curriculum that also involves laboratory experiences, textbooks, lectures, and group discussions. "Six years ago, virtual-reality learning was seen as exotic and expensive and kind of weird, but now that it is out in classrooms and much cheaper, people can see how fast the technology is moving," he says. "It's very satisfying as educators to be ahead of the technology for once, not to be asking, when something already is established, 'Is this really good for learning?' It's nice to be able to answer in advance, 'When do we want to use this? How can we make it effective?' Our work has provided guidance for how to do that." He expects VR to be widely used in classrooms in about four years.
Dede's current project, which he is testing with a small number of schools, is a shared virtual environment (that can run on many school computers) in which seventh-graders studying biology enter an 1890s city, with all the health and environmental problems of that period. The students work in teams to gather data on water quality and attempt to stop the spread of diseases. They interact with digitized artifacts from the Smithsonian Institution, engaging in what Dede calls a "participatory historical experience" that lets them go back in time to aid the community.
His work is part of GSE's three-pronged approach to the use of technology in education. As in other parts of the University, the concept of distance learning has given way to the notion of distributed learning, which Dede defines as "educational activities orchestrated via information technology across classrooms, workplaces, homes, and community settings, and based on a mixture of presentational and 'constructivist' (guided inquiry, collaborative learning, mentoring) pedagogies."
For example, WIDE World (http://wideworld.pz.harvard.edu/), a GSE on-line pilot program for the professional development of teachers, makes use of the constructivist mode of learning across the Internet, by keeping practitioners in schools engaged in their own continuing education. The course is designed to encourage teachers to learn new classroom techniques, try them out, and report back to the on-line community. The site has been funded by Albert Merck '43, who recently issued a $1-million challenge grant to fund the creation of a WIDE World web platform able to handle thousands of simultaneous users. Closer to home, GSE has adopted Faculty of Arts and Sciences course tools (see "Distance [email protected]," July-August 2000, page 75) to enhance the learning of residential students.
Dean Murphy plans to provide a central space for all these endeavors in a Learning Technologies Lab, to be built on the third floor of Gutman Library. The lab, which he estimates will cost $9.5 million, will include state-of-the-art space for experimentation in new learning media, such as curricula that utilize VR; distance-learning models for teacher development; and video-streamed programming. Flexible classroom space for learning and teaching with technology will allow real-time classroom observations as well as tele- and video-conferences with distant educators and policymakers. The lab will also include facilities so professors and students can work individually and collaboratively in a wired center with support from the school's technical-services staff. The idea is to create a virtual community--within GSE and beyond it--for cognitive scientists, educators, and learning-technology experts creating new models of learning.
You might also like
Harvard researchers seek to empower individuals to steer their own careers.
How the Bezos Earth Fund hopes to seed economic transformation
A Harvard series explores South Korean cinema in the years following the Korean War. 
Most popular
Brant Berkstresser aims to ensure sound bodies for Harvard's student athletes.
Steven Choi, J.D. '04, works—and fights—at the vitriolic epicenter of immigration politics.
John Alexander follows the ups and downs of funk musician Rudy Love.
More to explore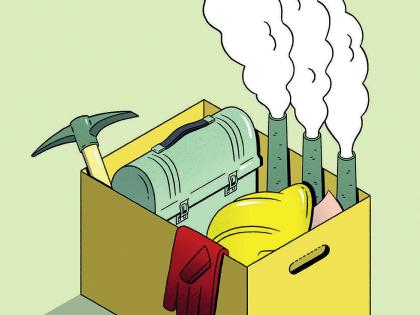 Expect massive job losses in industries associated with fossil fuels. The time to get ready is now.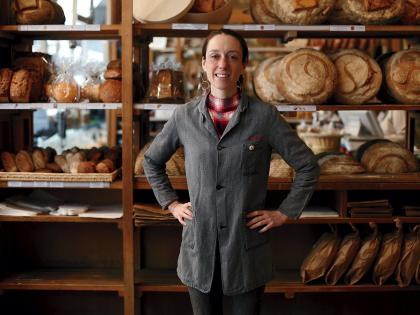 A third-generation French baker on legacy loaves and the "magic" of baking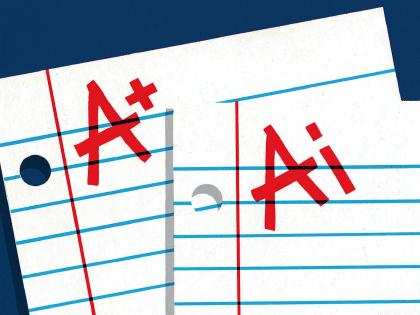 Generative AI can enhance teaching and learning but augurs a shift to oral forms of student assessment.