Banjos and Balance Sheets
Banjoist Alison Brown '84, a standout in folk, jazz, and bluegrass genres, is a rarity: a Grammy-winning artist who is also a successful...
Banjoist Alison Brown '84, a standout in folk, jazz, and bluegrass genres, is a rarity: a Grammy-winning artist who is also a successful record-company executive.
Photograph courtesy Compass Records
In the latter part
of the "go-go Eighties," Alison Brown '84 seemed destined to be an Ivy League-educated yuppie. Living on Nob Hill in San Francisco, working as an associate with Smith Barney, she was crunching numbers for the underwriting of tax-exempt bonds and walking to work wearing a business suit and Reeboks. "There were a lot of people working very hard at desks," she recalls. "I learned a lot, but I found the bond business a bit dry. I didn't love it enough to warrant the hours worked--plenty of all-night-ers and weekends. I knew that some people there got up in the morning, jumped in the shower, and imagined how they could refund a particular bond issue. I got up, took a shower, and thought about music."
Thoughts turned into chords. In 1988, Brown decided to take six months off "to work on music, try to write some music, and then get my résumé together to search for a job that was more creative." Having played the banjo seriously since age 10, she was able to join a Bay Area bluegrass band while learning jazz guitar and writing songs. That "more creative" job eventually showed up, but it didn't require a résumé. Brown has become one of the country's foremost banjo players, sometimes using an electric nylon-string banjo of her own invention. She has also broken new musical ground, fusing jazz, bluegrass, and folk idioms as part of the Alison Brown Quartet. With her husband, bassist Garry West, Brown founded a successful independent record label, Compass Records of Nashville. And in February, the music industry awarded its Grammy for best country instrumental to Brown for her song "Leaving Cottondale," from her sixth solo album, Fair Weather--which was also Grammy-nominated for best bluegrass album.
A banjo string has a ringing sound that decays very rapidly, allowing banjo-pickers to play solos of astonishing speed without muddying the notes. "Leaving Cottondale" is an exhilarating, high-velocity ride in musical improvisation with Brown and world-renowned banjoist Bela Fleck. In the "dueling banjos" tradition, Brown and Fleck play antiphonal solos, trading off riffs of increasing excitement and virtuosity that climax in what Bluegrass Magazine called "30 seconds of absolutely jaw-dropping twin-banjo counterpoint!" But unlike some banjo artists, Brown also likes to slow down the tempo. After "Leaving Cottondale," there's a long silence on the CD, perhaps to allow listeners to catch their breath; then she closes the album with "Sweet Thing," a touching ballad played without accompaniment, almost as if to prove that the banjo can also be as expressive as a viola.
The range and eclecticism of Brown's music is matched by the diverse sounds of Compass Records (www.compassrecords.com), which Brown and West launched in 1995. Compass has released more than 90 CDs, moving freely across folk, jazz, and world music. "It's music for people who like to apply their brains to the process of listening--the kind of folks who listen to NPR and like to discover wonderful things," Brown says. The Compass catalog, for example, offers former Pretenders guitarist Robbie McIntosh cheek by jowl with NewGrange, an acoustic "supergroup" that fuses jazz, bluegrass, and New Age music, and features Phil Aaborg '71 on piano.
Brown didn't record for Compass until Out of the Blue, in 1998. "Artist-run labels are usually started by the artists for themselves," she says. "But Out of the Blue was the twenty-fifth record we made. It's important that nobody thinks of Compass as a vanity label. And of course, I was under contract to Vanguard!" Her wit also shows in the name of her publishing company, Brown Knows Music.
The Compass offices are only a mile and half from Nashville's Music Row, home of the major labels and recording studios. But Compass is independent in philosophy as well as ownership. "We're in a different business," Brown explains. "The major labels start with marketing, and then they record music to satisfy demand. Our approach is the opposite. We start with great music and then use marketing to find its audience. We're more art-driven than market-driven."
Brown on banjo, with Doc Watson (right) on guitar and vocals.
Photograph courtesy Compass Records
That hasn't stopped Compass from being one the few "indie" labels to succeed commercially. In 1999, the company grew 80 percent and had revenues of close to $2 million. "I tend to handle the financial side, and Garry the business-affairs side," Brown says. One advantage Compass offers is that the owners are themselves musicians. "Most artists are not good business people," says Brown. "They often find it hard to talk to the business people about their creative interests, in a way the business people can understand. For me, I've always played music and been pretty academically oriented, so balancing them comes naturally." (The academy has become interested: Harvard Business School has a new case about Compass Records, and for the past two years, Brown and West have been guest lecturers in "Entrepreneurship, Creativity, and Organization," taught by Ford professor of business administration Teresa Amabile.)
Born in Hartford, Connecticut, Brown moved with her family ("all lawyers, except me") to La Jolla, near San Diego, at age 11. Her parents had begun learning folk guitar, which Brown started at 8, but by 10 she had discovered the banjo. "I was attracted to that rippling, pinging sound," she explained in a recent Sing Out! magazine cover article. "There's no reason why I chose the banjo--it's almost as if the banjo chose me."
Brown learned the three-finger picking style--using the thumb, index, and middle fingers in a roll pattern--that Earl Scruggs, whom Brown calls "the father of bluegrass banjo," popularized in the 1940s. Immersed in such sounds and disciplines, she was a misfit in the La Jolla high-school culture of skateboarding and surfing. But luckily, "Southern California was a real hotbed of bluegrass music when I was a teenager," she wrote in the liner notes for Fair Weather. The San Diego Bluegrass Club met at Shakey's Pizza Palace, with a stage and impromptu jams in the parking lot. "There's a Southern California tradition of pizza and bluegrass," Brown reveals. At 12, she met 11-year-old fiddler Stuart Duncan (now with the double-Grammy-winning Nashville Bluegrass Band); chauffeured by Duncan's father, the two prodigies toured and played festivals in the summertime and made a bluegrass album, Pre-Sequel, before Brown left for Harvard in 1980.
Two top pluckers on a three-finger roll: banjoists Alison Brown and Bela Fleck with their Grammys.
Scott Greis/Image Direct
Even so, "I never expected to be a musician," says Brown, noting that she has always had a practical turn of mind. But at Harvard, while concentrating in history and literature, she hosted a Saturday afternoon program called "Living Traditions in Bluegrass" on WHRB, and linked up musically with Will Carter '84, a bluegrass guitar player from West Virginia who lived across the hall from her during freshman year. They formed a group called Crimson Bluegrass. Brown also revived a band called Northern Lights, played with them at festivals and local venues like the Nameless Coffeehouse, and eventually recorded an album,
Before the Fire Comes Down.
In her spare time, she marched and played drum with the Harvard Band.
In 1986, Brown earned an M.B.A. at UCLA. As a finance and marketing major, she had a brief internship with A & M Records. "That temporarily cured me of the desire to be in the music business," she says, laughing. "I didn't relate to the corporate culture. Musically I couldn't relate to their direction, either." But the business degree launched her two-year career as an investment banker.
Brown's post-Smith Barney exploratory hiatus segued into her current career when Alison Krauss, a precocious 16-year-old singer and fiddle player, offered a weekend job in her up-and-coming band, Union Station. "The first show I played with her was Sanders Theatre," Brown recalls. "It was the first time I ever played there." That weekend gig turned into a three-year stint; in 1990 Brown played on the Grammy-winning Krauss album I've Got That Old Feeling. The band often toured the bluegrass-roots country of southern Appalachia: Kentucky, Tennessee, North Carolina, Virginia. "We were playing for people to whom it's hot-time music," Brown recalls.
In 1990 Brown moved to Tennessee and in 1992 became the band leader for folk-pop artist Michelle Shocked. "People with Michelle were listening to more pop, R & B, and jazz," Brown says. "It was the first time I was in a band where people weren't fighting over the latest copy of Bluegrass Unlimited."
That experience fed Brown's interest in merging jazz and folk idioms with her quartet, which she formed in 1991. As in jazz, Brown explains, bluegrass solos are improvised, but "harmonically, bluegrass is really diatonic." Brown pushes limits: the bluegrass-focused Fair Weather, for example, includes covers of "Every Day I Write the Book," by pop icon Elvis Costello, and Fred Neil's "Everybody's Talkin'" from the film Midnight Cowboy. "I think that to a jazz audience, we'll always sound like folk artists, and to the folk people we'll sound jazzy," she says. "I think of myself as a folk musician. But I also play jazz guitar. And I like taking the banjo outside its conventional boundaries."
You might also like
A Harvard series explores South Korean cinema in the years following the Korean War. 
A deflating ending fashions a three-way title tie.
A 70,000 square-foot theater and teaching center, plus housing for Harvard affiliates
Most popular
Brief life of an inventor with a lasting Harvard legacy: 1821-1903
Brief life of a great enigma, the Russian author and political propagandist born Alexei Maksimovich Peshkov: 1868-1936...
A hen turkey and her seven poults have settled near the eastern end of Harvard Yard. 
More to explore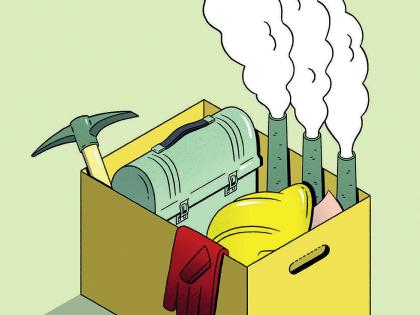 Expect massive job losses in industries associated with fossil fuels. The time to get ready is now.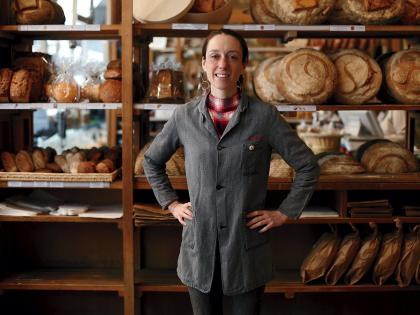 A third-generation French baker on legacy loaves and the "magic" of baking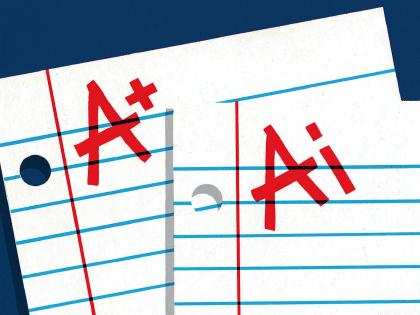 Generative AI can enhance teaching and learning but augurs a shift to oral forms of student assessment.