Commencement Confetti
A tipping of caps to John Harvard. Rev. Peter J. Gomes, leading, told seniors at their baccalaureate service, "All of the muses are...
A tipping of caps to John Harvard. Rev. Peter J. Gomes, leading, told seniors at their baccalaureate service, "All of the muses are summoned to celebrate with you: music, oratory, poetry, prayer, exhortation, congratulations, singing."
Photograph by Jim Harrison
Lowell House students were led to the Yard by A.C., in a master's hood, and his master, Andrew Blume, Ph.D. '95, assistant senior tutor.
Photograph by Jim Harrison
HOW TO BEGIN THE DAY
At 5:10 a.m. four senior women, three of them ice-hockey players and including team cocaptain Angela Francisco, of Mather House and Duluth, jumped off Weeks Bridge into the Charles, wearing shorts and T-shirts. They then swam to shore and went back to their rooms, showered, and got dressed in their academic gowns. This is the second year in a row that there has been a Weeks jump on Commencement morning.
Little
Photograph by Jim Harrison
RIBBONS, ETC.
Mark G. Little '01, of Kirkland House and Chapel Hill, North Carolina, delivered a "Harvard Oration" on Class Day, first explaining to the crowd why he wore a red ribbon pinned to his shirt. In 1999 a federal judge found Commencement speaker Robert E. Rubin '60, LL.D. '01, then secretary of the treasury, and Bruce Babbitt, LL.B. '65, secretary of the interior, in contempt of court for the government's failure to produce discovery material related to a class-action lawsuit by a group of Native Americans alleging that the government mishandled money held in trust on their behalf. "I wear this crimson ribbon in protest," said Little. When Rubin delivered his address, perhaps nine people stood and turned their backs to him.
Other seniors wore green ribbons to symbolize their promises to be socially and environmentally responsible after graduation and throughout their lives. They are signers of Harvard's Grad Pledge 2001 (see "The Undergraduate," May-June, page 81). A few people wore buttons or stickers supporting the "living wage" campaign (see page 64). And while most candidates for degrees in divinity had pipe cleaners twisted to form haloes affixed to their mortarboards, Eric Toshalis, M.T.S. '01, of Cambridge, had fashioned his into a silver question mark.
And that about did it for iconographic expressions of opinion.
WORKY CLASS
The class of '76 is an earnest lot. Reunioners heard addresses by two deans and President Neil L. Rudenstine and themselves mounted 18 symposia, perhaps a record for such occasions, to listen to classmates expound on topics ranging from the environment and visual arts to community organizing, religion, genetics, medicine, women in medicine, the global marketplace, politics and the press, and Viagra.
Photograph by Stu Rosner
HOW LONG WILL THIS GO ON?
The Band is traditionally positioned at the side of University Hall, but what was formerly level ground became during recent renovations a wide, descending, wheelchair ramp. A substantial stage was built on top of this during Commencement week, as crowds ebbed and flowed in the work area, the last touches of paint being applied on Wednesday. It supported the Band nicely and will be reused next year.
"Harvardiana," which the Band played on Thursday afternoon, involves a chanted chorus of the word "Harvard." Years ago, female Band members began interspersing the shouted "Harvard!"s with shouted "Radcliffe!"s, and female listeners soon learned to join in. Undaunted by the disappearance of Radcliffe College, women of the Band and the audience shouted "Radcliffe!" lustily again this year. How long will this invocation of ghosts go on?
FAY PRIZE AWARDED
Radcliffe College used to award the Fay Prize to a senior woman. It wasn't awarded last year because after the merger, officials needed time to lift the prize's gender restriction and determine how to select winners. This year there were three runners-up, one a male, but the Radcliffe Institute presented the Fay Prize--at the Radcliffe Association's Strawberry Tea on May 30--to Andrea H. Kurtz '01, of Kirkland House and Las Vegas. She was chosen the member of the class who has produced the most outstanding imaginative work or piece of original research in any field --specifically, her thesis entitled "Synthesis and Characterization of Aluminum and Iron Nanoparticles and Development of a Colloidal Catalyst for Carbon Nanotube Growth."
ON THE DEAN'S STANDING
"Radcliffe now has a seat at the Harvard table," said Radcliffe Institute dean Drew Gilpin Faust at the Radcliffe Association's annual lunch on June 8. "The task now is to transform the menu and the guest list."
Radcliffe Association president A'Leila Bundles '74 noted in introducing the dean that Faust was of equal standing with all the other Harvard deans. "I'm not of equal standing with all the other deans," said Faust when she got up to speak, "because I'm the tallest."
The Radcliffe Medal went to the highest-ranking woman in U.S. government history, Madeleine Albright, LL.D. '97.
Live from Tercentenary Theatre, Professors Diana Eck and Dudley Herschbach bring you Commencement, with interviews and commentary, on public television's Channel 44.
Photograph by Jim Harrison
SPEECHIFYING
The mountainous Danny Jiggetts '76, former offensive lineman for the Chicago Bears, was the first marshal of the twenty-fifth-reunion class and in that capacity presided at a lunch for bigwigs after formal Commencement exercises and before the afternoon meeting of the Harvard Alumni Association, at which Robert Rubin would give an address. When Rubin was introduced at lunch, he said that his former deputy, President-elect Lawrence Summers, Ph.D. '82, "asked last night about the second hour of my Commencement speech. I said, 'Listen carefully, because it builds on what preceded it, and foreshadows what's to come.'"
B.J. Novack '01 gave the Ivy Oration on Class Day. "Fifty percent of students meet their future spouse here," he said. "That means the average student meets half a future spouse here, and for every student who only meets one tenth of a future spouse here, there's another student who meets five future spouses. Thirty percent of us meet our future accountants, 15 percent meet our future dentists, 10 percent meet our future children, and 15 percent meet our future selves, who are traveling back in time to warn us not to marry our future spouse." Did Novack, of Winthrop House and Newton Centre, Massachusetts, meet Leonardo Carlos Ferrer Bordador, D.M.D. '01, of San Francisco?
Photograph by Jim Harrison
MUNCHIES
Alix McNitt, assistant director for marketing and communication at Harvard Dining Services, reports that Crimson Catering provided the food for 304 Commencement and reunion events between June 1 and June 10. Parties ranged in size from one (President Neil L. Rudenstine had his daily sliced melons and berries) to the 5,500 who consumed bag lunches on Class Day. Logistically, the most dramatic achievement was the concurrent serving of more than 20,000 buffet and plated lunches on Commencement Day at 30 locations. One event for the class of '56, which includes among its members former hockey star and just-retired athletic director William Cleary, was held on the football field. Guests were given grilled loin of lamb or Chilean sea bass, followed for dessert by a chocolate hockey puck filled with chocolate mousse and topped by a "Veritas" medallion.
You might also like
A Harvard series explores South Korean cinema in the years following the Korean War. 
A deflating ending fashions a three-way title tie.
A 70,000 square-foot theater and teaching center, plus housing for Harvard affiliates
Most popular
The Ledecky Fellows provide an undergraduate perspective on life at Harvard.
A Harvard conference on diversity and academic inclusion
From the Missouri Compromise to the 2016 election, Kevin Young's Bunk takes stock of American hoaxes, con men, and race fantasies.
More to explore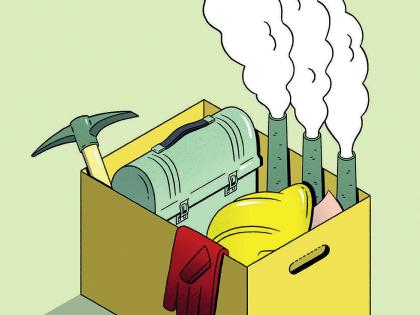 Expect massive job losses in industries associated with fossil fuels. The time to get ready is now.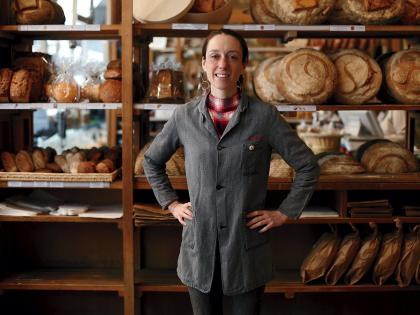 A third-generation French baker on legacy loaves and the "magic" of baking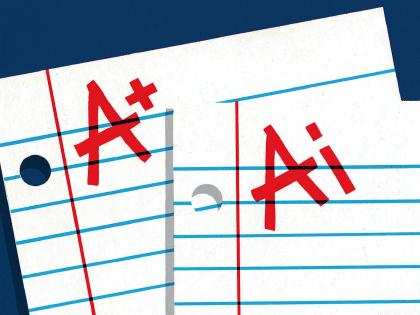 Generative AI can enhance teaching and learning but augurs a shift to oral forms of student assessment.