The 350th Leadership
It was a sollemnia semisaecularia septima occasion,* but little was made of that, and all the traditional revelries and ceremonial benedictions...
It was a sollemnia semisaecularia septima occasion,* but little was made of that, and all the traditional revelries and ceremonial benedictions unfolded with normality. At its 350th Commencement on Thursday, June 7, Harvard awarded 6,194 degrees, 395 certificates, and 11 honorary degrees.
Kirkland heads for Commencement in the Yard.
Photograph by Stu Rosner
Why, one may ask, was this only the 350th Commencement when Harvard has been in business since 1636? The first opportunity for these happy last rites was on September 23, 1642 (according to the Julian calendar; October 3 by today's Gregorian), because it was only then that the first matriculants had achieved sufficient excellence. Several times in the years that followed, Harvard did not hold a Commencement. In 1644 no students were fit to commence. From 1774 to 1780 Harvard suspended public Commencements because of revolutionary upheavals.
Rounded up at Loeb House on June 6: Former presidents Nathan M. Pusey, seated, and Derek Bok, left, with then-president Neil L. Rudenstine, right, and president-elect Lawrence H. Summers
Harvard News Office
This year's was a most unrevolutionary celebration. Even the skies were obedient. Although the forecasters promised showers and thunderstorms for Wednesday and rain throughout the day on Thursday, the weather was radiant--and temperate. As the grand procession formed in front of Massachusetts Hall on Thursday morning, Senior Fellow of the Harvard Corporation Robert G. Stone Jr. '45 made admiring remarks about the elderly, substantial, woolen cutaway worn by fellow Fellow James R. Houghton '58, M.B.A. '62. Yes, said Houghton, but "if it gets hot, then I am toast."
It did not get hot, but some of the week's Commencement oratory did offer challenges. (Much of the talk is on this magazine's website, www.harvard-magazine.com.) The nation's leadership had recently changed (Al Gore '69, LL.D. '94, was present in the Yard to see daughter Sarah get her A.B.), and Harvard's was about to, and many speakers spoke of leadership. On the afternoon of Commencement day, Robert E. Rubin '60, LL.D. '01, former lion of Goldman, Sachs and President Clinton's treasury secretary (and in that capacity the one-time boss of Lawrence H. Summers, Ph.D. '82), urged his listeners to public service. There are no provable absolutes, only probabilities, he said. "Rejecting the idea of certainties and needing to make the best judgments possible about probabilities should drive you restlessly and rigorously to analyze and question whatever is before you."
Garrison Keillor, en route to talk about the virtues of indolence, escorted by Professor Diana Eck, both showing their crimson colors.
Photograph by Jim Harrison
Garrison Keillor came from Lake Wobegon to the annual meeting of Harvard's Phi Beta Kappa chapter, where all the children are above average, to address the 104 new inductees into the society. "I come from a place that does not believe in excellence," he said. "You people...need somebody to offer you an alternative...We don't believe in excellence because excellent people tend to believe that they deserve to be leaders, and they don't necessarily. To be a leader you have to be a commoner." Keillor went on to extol "the beauty of indolence and the beauty of ease, which you may have lost track of."
Robert Rubin. Needed: Decision-makers with drive, on a restless quest for understanding.
Photograph by Jim Harrison
Rock star Bono, frontman of the Irish band U2, spoke to seniors on Class Day about debt relief for poor countries and other humanitarian causes, and begged his listeners to tell him that it is still true that America is a great idea as well as a great country. If it isn't still true, he said, "you of all people can make it true again." Bono also spoke affectionately of two economists, his co-conspirator, Professor Jeffrey Sachs, and then-incoming president Summers, "a nutcase and a freak" (see page 58).
Outgoing president Neil L. Rudenstine had his usual full schedule for the week, delivering a speech at the fiftieth-reunion class dinner, attending the Phi Beta Kappa exercises, giving the baccalaureate address, offering remarks and tributes at a dinner honoring retiring Overseers, addressing the twenty-fifth reunion class, presiding over meetings of the Corporation and the Board of Overseers, acting as master of ceremonies and delivering toasts to each honorary-degree recipient at a state dinner, presiding over the Commencement ceremony on Thursday morning from a bizarre and unstable Elizabethan chair, and delivering an address that afternoon at the annual meeting of the Harvard Alumni Association. He, too, spoke about leadership (see page 60).
"You will be leaving soon," he told seniors in his baccalaureate address, "and I will not be very far behind you." He praised the class for their attainments, and said, "I decided long ago that I would join you as a classmate at Commencement, awarding myself, which I did this morning, a Harvard baccalaureate degree, summa cum laude of course, in the combined fields of social engineering, labor economics, and artificial intelligence." To put their Harvard days in perspective, he pointed out, "We will always be one of a microscopically small number of Harvard classes who attended this ancient educational spa in two completely different millennia."
You might also like
Genetic analysis reveals a culture enriched from both sides of the Danube.
Harvard researchers illuminate a longstanding epidemiological connection. 
Harvard's Faculty of Arts and Sciences broaches two tough topics.
Most popular
Deliberative democracy, philosophical pragmatism, and Barack Obama's conception of American governance
Seniors who've enhanced Harvard House life
A former cross-country-man's sonnet honors fellow runners.
More to explore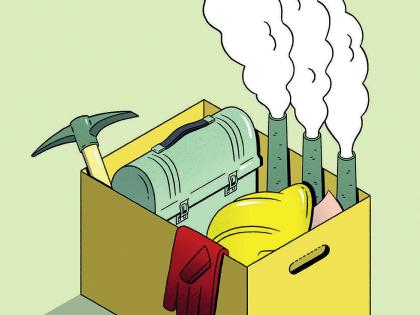 Expect massive job losses in industries associated with fossil fuels. The time to get ready is now.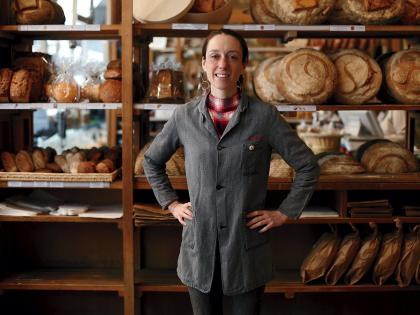 A third-generation French baker on legacy loaves and the "magic" of baking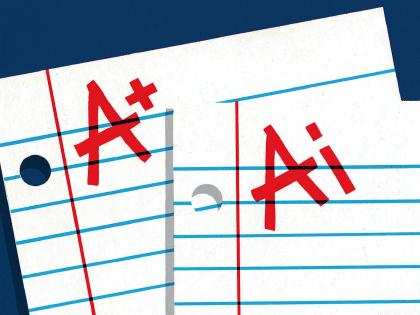 Generative AI can enhance teaching and learning but augurs a shift to oral forms of student assessment.