Of Solar Panels and Salvaged Sinks
Mindful home renovation
As fuel costs skyrocket and concerns grow about the world's energy resources, the idea of creating a more energy-efficient home becomes more appealing to consumers--and perhaps more cost-effective, especially in the Northeast. "It's hard to get people to invest in something that is not economical," says Henry Lee '68, M.P.A. '74, director of the environmental and natural resources program at Harvard's Kennedy School of Government. Since the energy crisis of the 1970s--when Jimmy Carter urged Americans to put on a sweater and turn down the thermostat--the cost of home-heating fuel and electricity has been relatively affordable, Lee explains, so there's been less financial incentive to conserve. The Bush administration's current emphasis on increasing the supply of energy is "misleading," Lee believes. "The fact is, you can save significant amounts of energy through investing in efficiency. Becoming more efficient is the most effective way of meeting this energy crisis."
"Green" renovators David Cash and Annie Weiss with their daughters, Sophie and Eliza
Photograph by David Carmack
Such is the philosophy of David Cash, Ph.D. '01, and his wife, Annie Weiss. They own a pretty yellow Victorian in Newton, Massachusetts, located across the street from public park lands enjoyed by their two young girls. The only drawback is the home's kitchen--a cramped, dark room largely unchanged from its probable days as the servants' domain. They decided to expand the room, but also promised themselves that the two-story, 370-square-foot addition (which adds a bedroom on the second floor) would be energy efficient and developed through sustainable building practices.
Few people would be better equipped to tackle such a project than Cash, a research associate at the Kennedy School's Belfer Center for Science and International Affairs. He did his doctoral research on the impact of science on environmental decision-making and will teach environmental science at the College next spring.
"Some of the reasons to do this are plain economic," he explains. "If a solar water heater pays back in 10 years and we're going to be in the house longer than that, it makes sense to put one in. But I also just want to make decisions that are environmentally sustainable in a marketplace that doesn't necessarily support or encourage that kind of decision-making."
The Newton renovation involves not only reusing building materials, but carefully choosing the new ones with energy efficiency in mind. Cash found a perfectly usable kitchen sink in the dumpster of friends who were renovating their home. Old oak flooring for the kitchen will come from a salvaged-lumber outlet in Somerville, Massachusetts, and Cash is considering whether to purchase shingles for the new roof from a Texas company that manufactures them from old tires. He attempted to locate new wood harvested from sustainable forests, but calls to sawmills revealed that such wood is not available for small renovations. Highly efficient windows will be installed and insulation blown in, Cash reports, and all the lighting fixtures will contain compact fluorescent bulbs, which he already uses throughout the house.
Conservation applies not just in the building up, but in the tearing down, of structures. Asphalt removed from the driveway during excavation and existing asphalt roof shingles can be carted off to one of a half-dozen places in Boston that recycle them. Even the old kitchen structures--cabinetry, counters, oven, and sink--can be donated (often as a tax deduction) to reuse outlets like the Building Materials Resource Center in Roxbury, Massachusetts, a nonprofit company that sells new and used building materials to moderate- and low-income people. (Two similar outlets exist in Maine; see the resources section below.)
Perhaps the biggest investment Cash will make is a passive solar hot-water heater that will supply 80 percent of the family's needs. The $3,000-to-$6,000 system should pay for itself in a decade, and he will get a $500 state tax credit. There are numerous products and companies to choose from; after spending hours researching the topic, he is taking bids. Photovoltaic solar energy is not an option because it's not practical or cost-effective in the Northeast, he says, although a relatively new product--photovoltaic roof shingles--could become more usable in the region over time.
There's no doubt that the research and coordination required for creating more energy-efficient buildings can eat up one's own personal reserves. Even Cash, whose knowledge of the issues is above average, has needed additional help from government agencies, nonprofit resource centers such as the Chelsea [Massachusetts] Center for Recycling and Economic Development, and consulting companies like Conservation Services Group Inc. (CSG), a national, nonprofit firm with regional offices in Westborough, Massachusetts. "There are little pockets" of information, agencies, and people who can help, he says, "but there is no comprehensive agency. A lot of this is not mainstream stuff. Unfortunately, it is not easy to do what we're doing, while it is very easy to build a house and not think about energy use or sustainability at all."
Even after the research is done and materials are chosen, a thornier problem may emerge. "There's sometimes a disconnect between what's available out there and what contractors can do," Cash contends. "There are a lot of sustainable materials, but contractors aren't used to using them." The Kennedy School's Henry Lee notes, "Unless you push them, contractors will not do much on the energy side because they don't get the long-term benefit. You get the benefits in the low operating costs."
Last year, Cash and his wife wanted to use milk-based paints on the home's interior because those paints generate a smaller amount of gas in curing. The product takes more time to mix and apply than standard paints "and the painter just found them too frustrating to use and was very hesitant," Cash reports. So he and Weiss compromised with a low VOC (volatile organic compound) Benjamin Moore paint that produces less gas than standard paint does. Luckily Cash found contractors Larry Duberstein and Christopher Gorton, who are interested in trying new methods and materials for the addition, even though Cash may end up paying them more for the work to accommodate their learning curve.
The inherent cost of energy-efficient products varies greatly depending on what one is building or installing. Adam Gifford, a project manager at CSG who has advised Cash, says that windows lead the way in marketing, affordability, and availability locally, due in part to 1998 changes in the Massachusetts building code that required higher efficiency. But other types of energy-efficient materials are also available--just not in the bins at your local hardware store. They often have to be sought out and specially ordered--witness Cash's efforts to find environmentally friendly lumber.
Cash sees it as a series of trade-offs, with some options offering intangible benefits. The passive solar hot-water heater clearly makes financial sense, he says. But he will have to gauge the environmental cost of transporting the shingles made of recycled material from Texas versus using more locally available shingles consisting of a smaller percentage of recycled materials. The salvaged oak flooring is double the price of new oak flooring, he says--but aesthetically the boards will better fit the existing 160-year-old wood throughout the home, and not harm the environment by increasing the harvesting of forests. The unadvertised impact of new products on the environment is often what makes using old wood (as well as other recycled products) more truly cost-effective.
Consumers of goods like timber and fuel pay less than the true cost of the materials once damage to the environment is factored in, Cash asserts, in the same way that owners of SUVs, which as "light trucks" are exempt from laws designed to increase fuel efficiency and reduce pollution by cars, are not paying for the environmental damage their vehicles cause. Once those costs are added, sustainable building practices make much more sense. But in some cases, he says, paying the true cost of the materials' impact on the environment is too high for most people, and products cannot break into the mass marketplace.
One major step the federal government has taken to help transform the marketplace and promote energy efficiency and sustainable building is the Energy Star Program. Sponsored by the Environmental Protection Agency, the program began in 1992 by labeling energy-efficient products and appliances. It has evolved into a more comprehensive effort to change the way new homes are built by educating builders and consumers, offering product rebates, and monitoring local projects. CSG, which implements the program in Massachusetts, Rhode Island, and parts of New Hampshire, reports that 2,500 certified Energy Star Homes have been built in New England in the last three years. The initiative "takes a holistic view of home design," says John Livermore, CSG's program manager for new construction. "This results in a home that is much more responsive to the comfort and health of the people who live there, and to the environment." Many people still think of energy conservation as "freezing in the dark," he continues, referring to the 1970s crisis. "Energy conservation got a bad name because people associated it with being uncomfortable. That is not the case today."
Henry Lee applauds federal efforts to promote efficiency, but maintains that more can be done to encourage energy conservation. There could be more tax incentives, funding to jumpstart research, and increased academic and practical training for those in the building industry. "There's very little research being done" in the United States (versus Europe), he contends, and very few engineering professionals are being trained at the doctoral level. "We as a country have put very little attention and money into pushing the envelope on how to improve building design and make it more efficient. We are more concerned about aesthetics." For confirmation, one has only to visit the Building Materials Resource Center. "We get donations all the time from affluent people who switch out kitchens because they want something more updated or they don't like the color scheme," says the center's executive director, Matthew St. Onge. "You wouldn't believe what great stuff we have here."
Of course, aesthetics are important to Cash as well, and any new construction will consume resources. Still he strives to make his impact on the environment minimal. "We're creating a home in order to raise our family," he says, "and in so doing we want to be as mindful as possible of the impacts we are having--both for our children's future and for the wider community we are a part of."
Center for Ecological Pollution Prevention, P.O. Box 1330, Concord, Mass. 01742 (978-318-7033). www.cepp.org.
Center for Ecological Technology, www.cetonline.org. Three Massachusetts locations: 112 Elm St., Pittsfield 01201 (413-445-4556) and 28 Market St., Northampton 01060 (413-586-7350); the organization also operates a sales outlet (which has no income eligibility guidelines) for recycled building materials called The ReStore Home Improvement Center, 250 Albany St., Springfield 01105 (413-788-6900).
Chelsea Center for Recycling and Economic Development, 180 Second St., Boston 02150 (617-887-2300). www.chelseacenter.org.
Conservation Services Group Inc., 40 Washington St., Westborough, Mass. 01581 (508-836-9500). www.csgrp.com.
Maine Housing and Building Materials Exchange, 169 Lewiston Rd., Gray 04039 (207-657-2957) and 61B Lebanon St., Sanford 04073 (207-324 4574). For low- and moderate-income people.
You might also like
Genetic analysis reveals a culture enriched from both sides of the Danube.
Harvard researchers illuminate a longstanding epidemiological connection. 
Harvard's Faculty of Arts and Sciences broaches two tough topics.
Most popular
Professors' humble beginnings, concentration choices, and a mini history of Harvard and Radcliffe presidents
Brief life of a feisty mountaineer: 1859-1925
Realizing the full potential of black employees
More to explore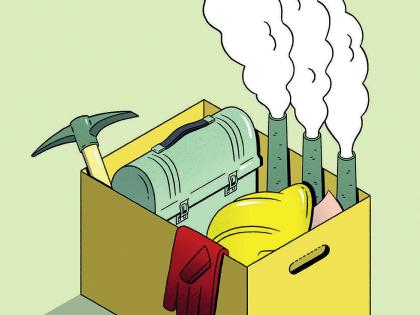 Expect massive job losses in industries associated with fossil fuels. The time to get ready is now.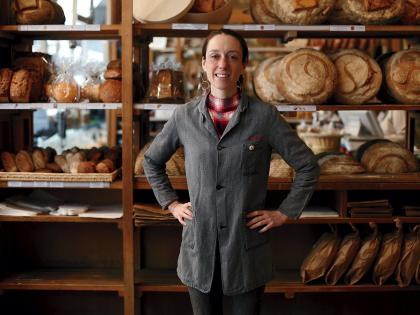 A third-generation French baker on legacy loaves and the "magic" of baking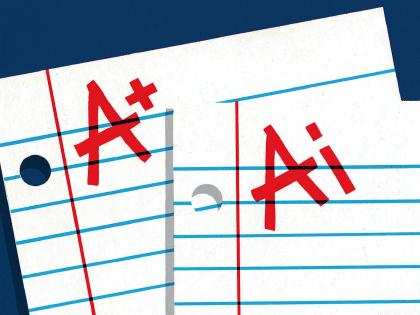 Generative AI can enhance teaching and learning but augurs a shift to oral forms of student assessment.