A Cluster of (Scholarly) Stars
The Radcliffe Institute, spreading its wings as a center for advanced study affiliated with a major research university, is extending the reach of its fellowship program literally to the edge of the cosmos. A "cluster" of seven fellows appointed for the 2002-2003 academic year plans to pursue studies in theoretical physics, astronomy, and planetary sciences. As such, it melds several of the institute's interests: promoting research at the frontiers of knowledge—and crossing institutional boundaries in the process; supporting the work of women in science; building bridges to Harvard's faculties; and enabling promising young scholars to advance professionally and intellectually.
The intersection of physics, astronomy, and astrophysics proved an ideal starting point, says Barbara J. Grosz, Radcliffe's dean of science and Higgins professor of natural sciences in the Faculty of Arts and Sciences (FAS). The institute lacks research facilities of its own, and laboratory space is in short supply throughout the University, making it difficult to accommodate biologists on short notice. But cosmologists, Grosz said, "experiment in outer space, which is not much farther from Cambridge than from any other location," and Harvard's facilities in astronomy, earth and planetary sciences, and physics are well suited to the kind of work the fellows will pursue.
The idea of assembling a group of fellows in these fields took shape quickly last fall. Lisa Randall, Ph.D. '87, formerly at MIT, had just joined Harvard as professor of physics. Her research interests are grounded in particle physics and problems concerning gravity as they are understood in the theoreticians' multidimensional models of space. Wrestling with those issues has drawn her into cosmology, searching in the evolution of the universe for clues that might support various theories about the nature of matter and fundamental forces, or evidence—increasingly emerging from probes of space—that might provoke new theoretical possibilities. (Recent discoveries concerning the dark matter and dark energy that pervade the universe have sparked vigorous work across all these fields, challenging notions of the origins of the universe, its later expansion, and its current four-dimensional appearance.)
Collaboration among scientists in different disciplines "can be very fruitful today," Randall says, as data stream in from satellites and observatories and as new theoretical work unfolds. "It's a very rich area at this point, and ripe for some new developments." Several colleagues, such as professor of astronomy Abraham Loeb and professor of physics Andrew Strominger, were working on related problems. But as Randall would quickly learn—or recall, from her doctoral studies—the University's
departmental boundaries do not always, or promptly, align with promising directions for intellectual inquiry. Physics is based in the Jefferson Laboratory, near Harvard Yard, while the Center for Astrophysics is housed on the far side of the former Radcliffe dormitories—practically light years away.
In time, the converging concerns of the physicists and cosmologists might give rise to a new academic locus for common work on campus. But for now, Randall says, the Radcliffe Institute's fellowships are a swift way "to help get that started" because "interdisciplinary research can more readily happen" there by dint of its flexible fellowship appointments
As Randall and her colleagues sketched their needs and hopes, Grosz had just assumed her Radcliffe duties. With the institute's application deadline for fellows looming, she and Randall's group conceived a way to interest scientists around the country. And in a whirlwind round of solicitations, they attracted a core group, especially of particle physicists, who can spend at least a semester at Radcliffe this academic year. The fellows range from recently minted doctorates to senior faculty members. Among them are Kathryn Benson, Ph.D. '91, assistant professor of physics at Emory University; string theorists Raphael Bousso, from the Institute for Theoretical Physics at the University of California, Santa Barbara, and Amanda Wensley Peet, assistant professor of physics and mathematics at the University of Toronto; and Maria T. Zuber, Griswold professor of geophysics and planetary sciences at MIT, who explores the formation of planets' crusts and surfaces.
Grosz pioneered a variety of flexible arrangements to make this initial cluster feasible and to strengthen its ties to Harvard faculty members. Some of the fellows will be resident for only one semester, to accommodate their other commitments. Radcliffe is underwriting travel expenses for the fellows who need to return to their laboratories or other facilities to sustain their research during their time at the institute. It is bringing in other expert scientists as short-term visitors to complement the resident fellows' work: University of Maryland astrophysicist Eve Ostriker '87, for instance, is visiting monthly this fall. And the fellows have offices together at Putnam House, in Radcliffe Yard, to facilitate their own interactions. "Our goal," Grosz says, "is to have exciting interactions."
Randall, an institute fellow herself in the fall, is helping to make that happen, increasing connections between the other fellows and Harvard scholars. She lists promising subjects for collaboration: bringing current astral measurements to bear on competing theories about the universe and issues in particle physics; probing the relevance of models of extra-dimensionality to theories of the universe's shape and terrain; and grappling with the level of dark energy thought to exist in the universe today. Those beginnings, she hopes, will "launch more interaction between astrophysics and theoretical physics" at Harvard.
Randall notes that it is "good to get science in the door at Radcliffe right away," early in its incarnation as an institute for advanced study. For Grosz, who has long led efforts to support women in science at Harvard and elsewhere, opportunities like this figured in her decision to take on the science deanship (see "Radcliffe Ramps Up," September-October 2001, page 58).
Now, with one science cluster in place, she reels off follow-up possibilities, spanning FAS, the medical and public-health schools, and the schools of business and government: computational biology, computer security, the environment, bioengineering. "There is just no end to the scientific problems we need smart people to address," she says—and common to all of them are the possibilities for progress that come from getting people "to see Radcliffe as a place where they can try new things and bring new groups of people together."
You might also like
A Harvard series explores South Korean cinema in the years following the Korean War. 
A deflating ending fashions a three-way title tie.
A 70,000 square-foot theater and teaching center, plus housing for Harvard affiliates
Most popular
Claudia Bedrick '85 of Enchanted Lion Books offers an international array of stories to young children.
Early American artifacts help animate history.
Harvard's oldest living graduates
More to explore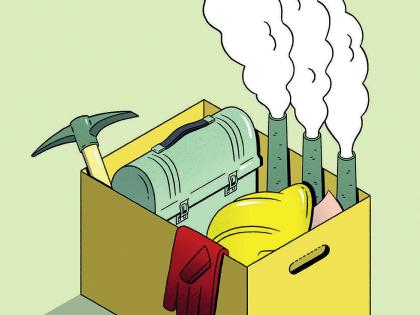 Expect massive job losses in industries associated with fossil fuels. The time to get ready is now.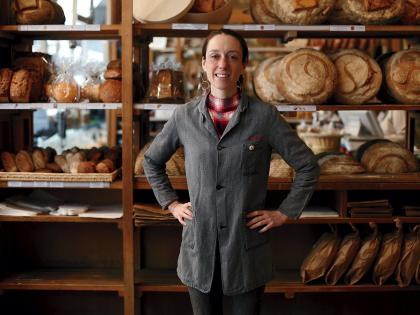 A third-generation French baker on legacy loaves and the "magic" of baking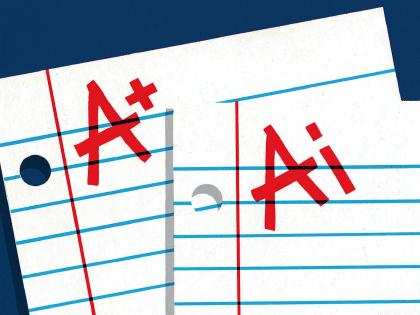 Generative AI can enhance teaching and learning but augurs a shift to oral forms of student assessment.