Dante the Disruptor
Football captain Dante Balestracci is the terror of running backs.
Defenders have attitude, and their mind-set differs sharply from that of players who line up on the other side of the ball. Call it the outlook of a stopper. "You have to have pride in stopping them: they're not going to get a first down—you're not going to let that happen," says Dante Balestracci '04, the most formidable stopper in the Ivy League, and one of the best linebackers in all of Division I-AA football. "You're making them earn anything they're going to get."
Balestracci makes a personal goal-line stand in Harvard Stadium.
Photograph by Jim Harrison
Team captain and middle linebacker Balestracci is the star of Harvard's defense. "On offense you have to be a lot more disciplined, because you are running a set play," he says. "On defense you can let it hang out a little more." In other words, defense has an improvisational aspect, since it is all about reacting to the team that snaps the football. "One guy can make a tackle, or 11 guys can make a tackle," Balestracci says. "When you have all 11 guys flying around trying to make plays and hitting people, the excitement level goes way up. Defense tends to be more vocal and more excitable—when a guy makes a huge hit, the defense rallies around him."
Balestracci has made a lot of huge hits. As a freshman he was Ivy League Rookie of the Year, and the first freshman in the League's history selected for the First Team all-Ivy roster. He led Harvard that year with 94 tackles, making primary hits on 62 of them. Against Dartmouth, he ran back two intercepted passes for touchdowns, on jaunts of 48 and 53 yards. In his sophomore and junior years, he repeated as First Team all-Ivy, and hence could become the first player ever to make the all-Ivy First Team four years running. He again led the Crimson defense in tackles each season—despite missing two games with a sprained ankle as a sophomore. Balestracci is disruptive: last year's 95 tackles included 12 for losses and four sacks. He also leads all active Harvard players in interceptions, with six.
At 6 feet, 2 inches, and 245 pounds, he is a bona fide National Football League (NFL) prospect who next year might follow in the cleat marks of recent players like Carl Morris '03, Jamil Soriano '03, Jack Fadule '03, and Isaiah Kacyvenski '00, all of whom signed NFL contracts. Though Balestracci is exploring less violent career paths—a government concentrator, last summer he interned at an investment house, this year at a law firm—he admits that he "would love to play in the NFL. That would be reaching an ultimate goal."
While Balestracci's strength and athleticism are unquestioned, what puts him at another level is his mental agility, which may be even more important on defense, because defensive play is so reactive. "Football is such an intense physical sport," he says. "Yet how you prepare mentally and how you see the game are more important. When you reach the college level, everyone is roughly equal in physical ability. What separates good players from average players is how they see the game, how instinctively they play, how quickly they react."
Balestracci pores over game films to understand what a particular team likes to do from different offensive sets. "Teams can get predictable," he says. "Seeing the whole picture is important—as opposed to having tunnel vision, knowing what you have to do but not seeing what's developing around you."
Ivy League offenses tend to be complex, so there's a lot developing. Opponents come to the line with running sets, passing sets, or 50-50 sets that can attack either by air or ground, with each set spinning off several variations. Linebackers, cornerbacks, and safeties have to read that offense for its likely lines of attack. High up in the colonnade, above the Stadium, the coaching staff posts spotters who identify which players the opponents are sending into the game and which ones they are taking out, since the personnel on the field indicate a lot about the play coming up.
"It's like a chess game," Balestracci says. "You are moving pieces around to where they can be most effective. One of the biggest parts of success at linebacker or safety is being able to read plays as quickly as possible." The offense has the initiative, because it snaps the ball, but "reading what they do is the equalizer," Balestracci says. Making tackles depends, in large measure, on being in the right place, he adds: "Then you hit them as hard as you can, wrap them up—and it's a fight after that."
Balestracci comes from an athletic family in New Bedford, Massachusetts—his younger brothers Mark and Thomas play football at Holy Cross and Brown, respectively. "With three boys, there were all kinds of rough-and-tumble sports," he recalls. "We had our share of disputes in the back yard." Balestracci was a gifted all-around athlete; at New Bedford High School, he excelled as a basketball forward and as a first baseman, outfielder, and cleanup hitter in baseball. But he loved football the most, and could do nearly anything on the field: playing both offense and defense, he led his team in such varied categories as receptions, tackles, interceptions, and, as a senior quarterback, threw for 15 touchdowns and 1,365 yards, and recorded a 56 percent completion percentage.
Like many high-school quarterbacks, Balestracci plays a different role in the college game. But on either side of the ball, there are certain moments—like late in a close game, third down and short yardage, or fourth and goal, with the whole crowd on its feet, knowing that "this is it"—when "You can barely hear yourself think," he says. "Those are the plays you live for. When you meet someone at the first-down marker or goal line and drive him back—that's just the best thing that can happen."
You might also like
A Harvard series explores South Korean cinema in the years following the Korean War. 
A deflating ending fashions a three-way title tie.
A 70,000 square-foot theater and teaching center, plus housing for Harvard affiliates
Most popular
Modeling how globalization leaves the least-skilled workers behind
Why good data are essential to understanding the Voting Rights Act
A theorist explores the limits to shrinking datasets.
More to explore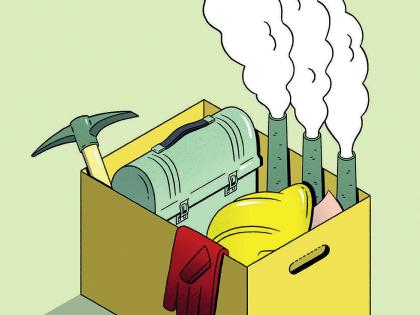 Expect massive job losses in industries associated with fossil fuels. The time to get ready is now.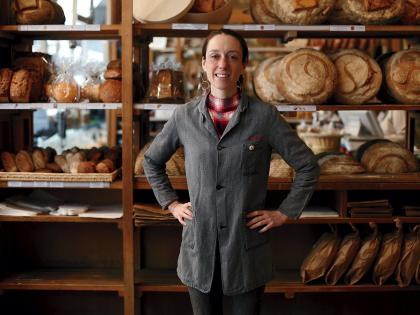 A third-generation French baker on legacy loaves and the "magic" of baking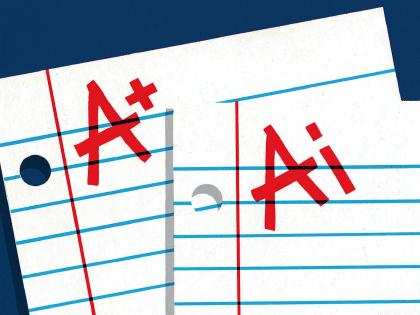 Generative AI can enhance teaching and learning but augurs a shift to oral forms of student assessment.