Off the Shelf
A sampling of current books received at this magazine
A bombardier beetle, in a photograph by Eisner from the book
For Love of Insects,
by Thomas Eisner '51, Ph.D. '56 (Harvard University Press, $29.95). When interfered with, a bombardier beetle discharges a visible cloud of stinging juice from the rear with an audible "pop." One of Eisner's early undertakings was to discern the bombardier's chemistry. "I had even popped a bombardier in my mouth to see what a predator might experience," he writes. "The 'pops' felt hot, and I was quick to spit the beetle out. The foul taste lingered." This is a man
really
interested in bugs. His photographs are as intriguing as his text. Eisner is the Schurman professor of chemical ecology at Cornell.
Blue Blood, by Edward Conlon '87 (Riverhead Books, $26.95). Conlon is a police detective in the South Bronx and an alumnus of years as a cop on the beat. He tells what his life's like with a power and eloquence that may owe something to the late William Alfred, his teacher, whom he salutes in his acknowledgments. The New Yorker published a series of "Cop Diary" pieces in the 1990s by Conlon, writing as Marcus Laffey.
American Jezebel: The Uncommon Life of Anne Hutchinson, the Woman Who Defied the Puritans, by Eve LaPlante, Ed.M. '92 (HarperSanFrancisco, $24.95). Heralded by some as America's first feminist, Hutchinson has been characterized by Rev. Peter J. Gomes ("Vita," November-December 2002, page 32) as Harvard's "midwife."
Mystics, Mavericks, and Merrymakers: An Intimate Journey among Hasidic Girls, by Stephanie Wellen Levine, Ph.D. '00 (New York University Press, $26.95). A nuanced, often surprising portrait of the inner and outer lives of girls in the Lubavitch community of Crown Heights, Brooklyn.
Odysseus: A Life, by Charles Rowan Beye, Ph.D. '60 (Hyperion, $23.95). Distinguished Professor of classics emeritus at the City University of New York, Beye serves up a tasty dish he likely would not have attempted were he back trying to get tenure. This "life" is an imagined, novelistic, and altogether entertaining biog- raphy of "the many-faceted artifice we call Odysseus," in which Beye brightly illuminates his man's character and motives and the texture of the world through which he moved.
Japan Unbound: A Volatile Nation's Quest for Pride and Purpose, by John Nathan '61, Ph.D. '74 (Houghton Mifflin, $25). "Japan today feels like a bewildered giant" as its citizens toss out their traditions, writes Nathan, a professor of Japanese studies at the University of California at Santa Barbara. Upheavals there have ramifications for America.
1912: Wilson, Roosevelt, Taft, and Debs—The Election That Changed the Country, by James Chace '53 (Simon and Schuster, $26.95). The 1912 political circus that led to Wilson's "accidental" election had a lasting impact, contends the Williams professor of government and international affairs at Bard College. It propelled the Republican Party into conservative hands and imbued the Democrats with progressive idealism.
When the Music Stopped: Discovering My Mother, by Thomas J. Cottle '59 (State University of New York Press, $20.50). The late Gitta Gradova, an acclaimed concert pianist, quit her career to raise her children, thereby retiring, unhappily, her most critical skill. Her son has produced a captivating memoir of a mother who often made him angry and of a world peopled by psychoanalysts and the host of musical luminaries who were his mother's friends.
The settlement of Lock's Cove in Hare Bay. Harp and another American archaeologist have pitched camp in the foreground.
Lives and Landscapes: A Photographic Memoir of Outport Newfoundland and Labrador, 1949-1963, by Elmer Harp Jr. '35, Ph.D. '53 (McGill-Queen's University Press, $34.95 U.S.). Beginning as a young Ph.D. candidate, Harp spent five summers exploring the then greatly isolated coastal settlements along and near the Strait of Belle Isle. He captured the stuff of this book with his camera and in his anecdotal journals. Harp founded the anthropology department at Dartmouth, where he is now professor emeritus.
You might also like
Stepping down after 30 years of University service
Harvard researchers seek to empower individuals to steer their own careers.
How the Bezos Earth Fund hopes to seed economic transformation
Most popular
Andrew Knoll on the planet's past—and fraught future
Framing the news with our best articles on diet and health
The research provides insight into the way materials react to repeated strain.
More to explore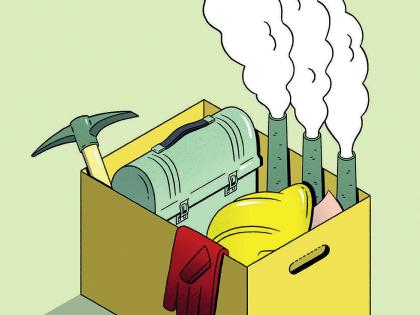 Expect massive job losses in industries associated with fossil fuels. The time to get ready is now.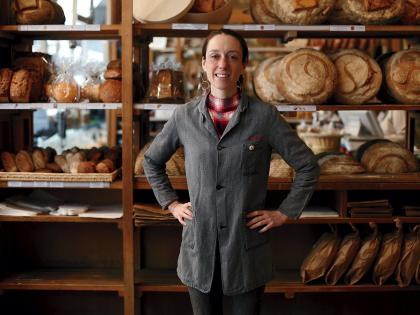 A third-generation French baker on legacy loaves and the "magic" of baking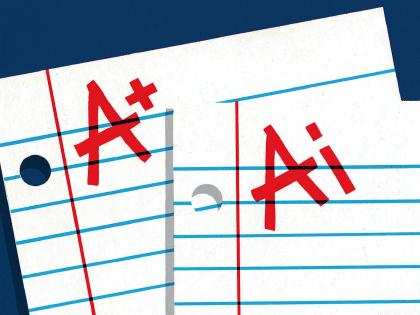 Generative AI can enhance teaching and learning but augurs a shift to oral forms of student assessment.