The Swinging Lingmans
Two siblings who aren't rivals but fellow warriors
In college tennis, there are no mixed doubles: athletes play only against their own sex. Still, the men's and women's teams root for each other, and two Harvard players take this mutual support to its biological extreme. They are senior David Lingman and his sister, junior Susanna Lingman, who play at number one and number two, respectively, for the Crimson tennis squads. "He watches all my home matches and I see all of his at home," says Susanna. "We talk after every match, whether away or at home. Dave is the person I'm closest to in the world. He knows every aspect of my life."
The siblings share many similarities, including strong, supple bodies: they are gazelles, not draft horses. (Think James Blake '01 and Justine Henin-Hardenne, not Boris Becker and Jennifer Capriati.) The Lingmans have tracked parallel courses since they arrived at Harvard. Both were Ivy League Rookies of the Year and both have made the First Team all-Ivy roster in both singles and doubles for two years running. Last season, Dave ("Ling" to teammates) was selected as Ivy League Player of the Year. His sister (a.k.a. "Slinger") has yet to emulate that particular honor, and to do so she will have to contend with stiff competition that includes her doubles partner (and Harvard's number-one singles player), Courtney Bergman '05. Both Lingmans also serve as cocaptains of their squads, Dave for the second time.
Brother forehand, sister serve: varsity siblings Susanna Lingman and David Lingman on an indoor tennis court at Harvard's Murr Center.
Photograph by Stu Rosner
The siblings' parallel careers also include comebacks from debilitating medical problems. Last July, following a routine checkup, Susanna had a benign tumor surgically removed and was confined to bed for two weeks. "It was hard to recover—going from doing so much to doing nothing," she says. "Especially getting my stamina back. Cardio was very hard. It took my summer away. But now I'm moving well again and have good timing."
Dave supported his sister in her recuperation, drawing on his own experience. Osteomyelitis, a rare type of bone marrow infection, struck him during a top junior tennis event, the Orange Bowl, in 1995 when he was 14. "This came at an especially high point in my tennis development," he recalls. "I had gotten to the round of 16 where I lost to [current world number-one player] Roger Federer. I won one consolation match, but then I got delirious in the hotel. The infection was misdiagnosed for a while; it may have come from something I ate."
He was hospitalized for two weeks and at one point his life was in danger; he was on intravenous antibiotics for three months and did not play tennis, or even walk, for six. However, he got help from "the best physical trainer in the world. They got me back much sooner than expected." The next summer he won four tournaments, and had his best performance at junior nationals. "You want to make it up really quickly," he explains. "You feel you've been robbed of this time. It's horribly frustrating."
Hence, last summer and fall, "Dave was very helpful because he had gone through it," Susanna explains. "Actually he has gone through a lot of the stuff I go through."
Parents Eric and Belle Lingman (now amicably divorced) are not particularly athletic, but they did take up tennis at one point, and their children quickly became interested. Soon both were winning junior tournaments around the country and leading their teams at Woodbridge High School in Irvine, California, south of Los Angeles, where Susanna was a three-time team MVP and attained a national junior ranking as high as 35.
The Lingmans have highly competitive temperaments, but where Dave is explosive, Susanna is more of a steady-state warrior. "I'm a laid-back California girl," she says, grinning. (The 13 consecutive opponents she destroyed during her freshman year probably wish she were laid back a little further.) "There's an inner drive with that woman you don't see in a lot of players," says head women's coach Gordon Graham. Men's tennis coach David Fish '72 reports, "Dave hates to lose! His internal fire is like a nuclear reactor—if you pull just enough rods out, the reaction is controllable and produces very useful energy. Take too many rods out, and Three Mile Island!" Lingman notes that Dave Fish "has helped me learn to manage my energy level. Sometimes I get too high or too low. I'm learning to channel my aggressive behavior into something positive." An example occurred on the final point of a doubles match this March against Furman University. The winning shot was an overhead from the baseline that Dave drilled straight at the chest of an opponent camped at the net. As his mother, Belle, dryly observed at the time, "He's not shy."
As a girl, Susanna, a psychology concentrator, admired the great German champion Steffi Graf. Like Graf, she is an aggressive baseliner with a strong forehand, although, unlike Graf, she never runs into the ad-side doubles alley to hit it—Susanna's two-handed backhand is just fine, thank you. "My forehand is more powerful, my backhand's more consistent," she says. In fact, according to Dave, the backhand is her best shot. "Timing is Susanna's strong point," he says. "And pace doesn't bother her—she can handle a guy's pace. She likes to dictate play." Susanna is not one of those patient retrievers who win by waiting for opponents to make an error. "She likes to go after you and pound away," says Graham. As Susanna puts it, "I like to finish my points."
Dave uses more spin than his sister and is far more comfortable at net. "He has great offensive capabilities," says Fish. "Dave's forehand and his speed are his greatest assets. He doesn't get a lot of free points from his serve, but he uses it effectively to set up his points." Susanna says that Dave "is smart about the way he plays his points. He's not just trying to hit winners. He will pick away at their armor."
Both Lingmans swing Babolat racquets—Dave plays the blue "Pure Drive" stick, favored by Andy Roddick, Kim Clijesters, and many top professionals; Susanna's red "Pure Control" model is less seen on the pro tour but a deadly weapon in her hands. Both sport stylish earrings, though they claim not to advise each other on jewelry. And both train with Ken Matsuda, whose charges have included Michael Chang, Jim Courier, Paradorn Srichipan, and Taylor Dent.
Matsuda's take-no-prisoners workouts have paid off in quick starts, leg speed, strength, and endurance. "Tennis is all about legs, way more than arms," Susanna says. "Legs and movement, getting to the place where you can best hit the shot you want to hit." Dave says, "The most important thing in my game is speed, getting my legs under me."
Matsuda, he says, "is from the old school. He will only take people who are driven internally." The workouts include a lot of movement and agility drills on the court: "You don't want to waste steps," Dave explains. "Move with the least amount of energy, nothing extra mentally or physically." There's also cardio work with stairs, treadmills, and resistance conditioning with harnesses and elastic bands. "The more I give, the more he'll give," Dave says. "My improvement was remarkable."
Dave had a strong career as a junior player; opponents included current top pros Andy Roddick and Taylor Dent. Yet he stopped competing in his senior year in high school. "There was a lot of pressure and I started not to enjoy tennis," he recalls. "I felt I was losing out on a lot of other things, like the ability to be at home and have friends." He lost his ranking and wasn't offered full tennis scholarships, but was still recruited. Musing on his college decision, Dave recalls thinking, "Go to the best school in the nation, or go somewhere else and try to really develop my tennis? Then I realized that James [Blake] had played at Harvard and gone on to a higher level in tennis. I felt I could improve my own game there and also help the team improve."
In 2000, after his freshman year, Dave left Harvard to try his luck on the pro tennis tour for a year and a half; he returned a far more seasoned competitor, having faced "guys playing for bread money and also calling their own lines," he says. This year, by late March he was ranked twenty-seventh in the nation in singles and, with his partner, Jonathan Chu '05, thirty-eighth nationally in doubles.
Harvard's men's and women's teams, ranked as high as twelfth and eleventh, respectively, in the country this year, are once again the powers of the Ivy League. The Crimson have dominated Ivy tennis for the past two decades, with each program winning or sharing 13 of the 20 league titles contested among their peers since 1984. This year, the women's team has battled injuries to several players, including Susanna and her doubles partner Bergman (the country's nineteenth-ranked doubles team), but like the men, were favored to repeat as league champions.
With his cocaptain Cliff Nguyen '04, Dave, an economics concentrator, has encouraged teammates to "pump it up and really get down and work hard in practice without making excuses for yourself," he says. "You tell other guys, 'This is what you need to work on—if I were playing you, this is what I'd do to you.' If you aren't doing that, you're taking practice away from other guys. I chose tennis because it was an individual sport; I always wanted to be the master of my own destiny. But I have really enjoyed the team aspect. You can actually bring each other up."
Yes, you can, including your sibling. In addition to weekly dinners together and innumerable phone calls and e-mails, Susannah and Dave go out on the tennis court and hit balls, usually early in the morning, once a week. After college, both expect to play on the professional tour—where four tournaments do have mixed doubles events. Some day, you just might see a Lingman-Lingman team out there, playing in one of the Grand Slams.
~Craig Lambert
You might also like
Genetic analysis reveals a culture enriched from both sides of the Danube.
Harvard researchers illuminate a longstanding epidemiological connection. 
Harvard's Faculty of Arts and Sciences broaches two tough topics.
Most popular
Professors' humble beginnings, concentration choices, and a mini history of Harvard and Radcliffe presidents
Brief life of a feisty mountaineer: 1859-1925
Realizing the full potential of black employees
More to explore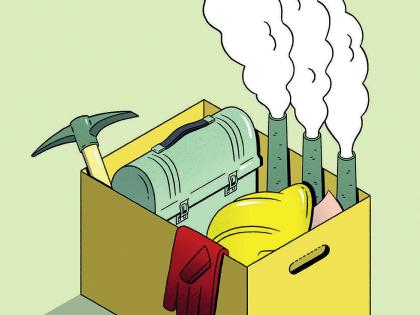 Expect massive job losses in industries associated with fossil fuels. The time to get ready is now.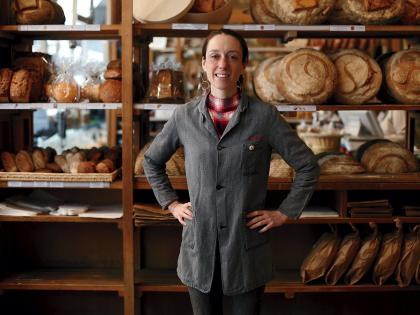 A third-generation French baker on legacy loaves and the "magic" of baking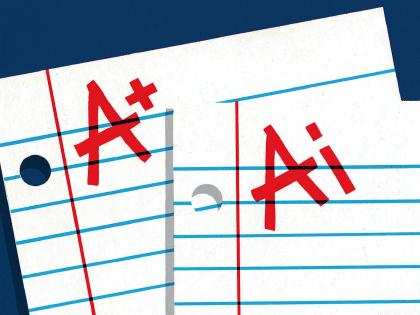 Generative AI can enhance teaching and learning but augurs a shift to oral forms of student assessment.