The Thwarts of Last Resort
Like fire extinguishers and airline safety cards, lifeboats remind us of a reality we prefer to ignore; on a tropical cruise, we tune out the lifeboat drill. Yet these simple, old-fashioned boats stand in perpetual, silent readiness to save our lives if our ship founders. For more than a century, lifeboats have changed hardly at all; they're a standard feature of ocean travel that, when properly deployed, have indeed prevented thousands of deaths at sea. Today's travelers, however, often take the lifeboat for a quaint, obsolete technology, imagining that disaster can't strike a modern ship, or that if it does, helicopters, Global Positioning System transponders, and Coast Guard cutters will instantly fetch them to safety.
While writing his book, John Stilgoe acquired and restored this 16-foot, 12-passenger merchant-ship lifeboat. The lapstrake boat was built in 1935 in Newfoundland.
Photograph by Jim Harrison
That's whistling in the dark, says John R. Stilgoe, Orchard professor in the history of landscape, whose recent book, Lifeboat: A History of Courage, Cravenness, and Survival at Sea (University of Virginia Press) chronicles some happy endings, and many far less cheerful ones, in the watery part of the world. Though highly relevant to the present, the examples come mostly from the past, when travelers were less sheltered from discomfort and disaster. "We're losing traditional survival skills," he says. "Even among seamen, who we think have them."
This is not only unfortunate but dangerous, says Stilgoe, whose book brims with respect for self-reliance rooted in experience and knowledge. He began writing the day after the 1993 attack on the World Trade Center, feeling sure that the terrorists "were coming back. There was going to be a disaster, and we didn't want to face it. This generation is the first one to grow up in a risk-averse society. We put little plastic plugs in the electric sockets. But you have to be tough-minded nowadays, and this generation is very protected. We need to focus intellectual energy on survival in a time of chaos. In a gas attack, you should have the sense to run upwind. The sinking ship is a metaphor for the collapse of order. Frequently the passengers have to save themselves — for one thing, the captain and crew are often dead."
When a ship founders, a life raft may do if rescuers arrive promptly, but "life rafts only drift, and if there is burning fuel on the water, they melt," Stilgoe explains. "When help doesn't come, the lifeboat is what takes you to safety." Lifeboat chronicles the disaster-filled history of these craft, enriched with detail and stories ranging from the heroic to the despicable. The "superhuman seamanship" of Captain William Bligh of HMS Bounty saved the lives of his loyal sailors, who made it over treacherous, uncharted seas in a 23-foot longboat to New Guinea after the famous mutiny in 1789. In 1923, when the merchant freighter SS Trevessa sank, its resourceful seamen crossed 1,700 miles of the Indian Ocean in two standard 26-foot British "Board of Trade" lifeboats and arrived safely on Rodrigues Island, northwest of Mauritius.
Shipwrecks, however, can also precipitate the worst in human nature; as the White Star Line's Titanic sank, the company's chairman, J. Bruce Ismay, saved himself by jumping into one of the last lifeboats. Afterward, London society shunned him as dishonorable and he soon retired to western Ireland. The traditional rule of "women and children first" has been more often honored than not, says Stilgoe, "but when it is not honored, it's really not honored. Passengers don't understand that the unwritten law of the lifeboat is that when it gets really bad, the crew will try to kill and eat the passengers. Unlike passengers, the seamen are organized."
Lifeboats pulled away from the Italian luxury liner Andrea Doria on July 26, 1956, near Nantucket. The huge ship listed heavily after the Swedish liner Stockholm rammed her in dense fog; some 50 people died in the collision. Women and children did not have priority among the more than 1,600 passengers and crew rescued: the first lifeboats to reach the nearby French liner Ile de France were filled with Andrea Doria crew members, rather than passengers. This sinking, writes John Stilgoe, "effectively marked the end of ocean-liner travel."  
They aren't as organized as navy sailors, who fall outside Stilgoe's study, which deals with civilian, not military, life. Still, steamship passengers and merchant seamen seem to share a belief in the navy proverb "The ship is your best lifeboat." Getting into a lifeboat and lowering it to the sea is a decisive act, and there's a "reluctance to admit that the ship is going to sink," says Stilgoe. Such reluctance to cut ties with past comforts pervades many areas of life. Stilgoe notes, for example, that the American public "has had to admit that we were not going to be the insulated country we were before 1993." And many of us are unwilling, or unprepared, to face even a flat tire.
In this sense, Stilgoe's narrative is both a wake-up call and a warning. Having studied hundreds of incidents, he concludes that those who survive in lifeboats "want to live. There are people who give up — they want to die, and they do." And of course, preparation matters. "Cities burn," he writes. "Civilizations collapse. Then old things count: a wool shirt, heavy pants, thick socks, good boots, well broken-in. Fresh water, some food stuffed in a backpack, matches. A sharp knife of high-quality carbon steel that takes and keeps an edge. A reliable compass. And a destination, a goal. But at sea — and sometimes in burning cities — much equipment morphs into a lifeboat."
~Craig Lambert
John R. Stilgoe website:
www.people.fas.harvard.edu/~stilgoe       
You might also like
On antisemitism, "I have sought to confront hate while preserving free expression."
Harvard Kennedy School researchers on how to report pro-Israeli and pro-Palestinian protests accurately 
Harvard Chabad, IDF, and Bill Ackman screen October 7 Hamas footage
Most popular
Brief life of a formidable anthropologist: 1903-1991
First-years Ngozi Musa and Gabby Thomas help set the pace for track and field.
A negative investment return and annual spending reduce the endowment's value 5.1 percent.
More to explore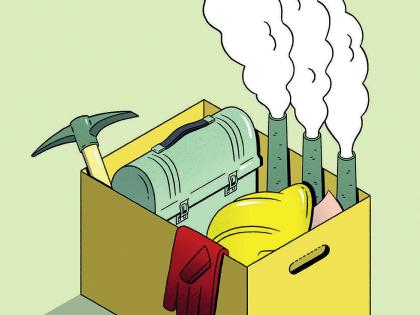 Expect massive job losses in industries associated with fossil fuels. The time to get ready is now.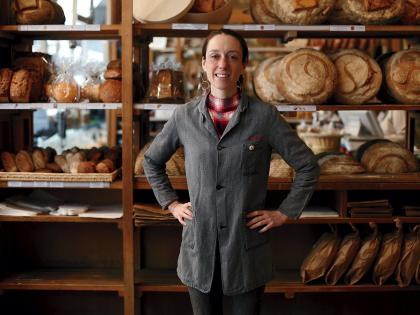 A third-generation French baker on legacy loaves and the "magic" of baking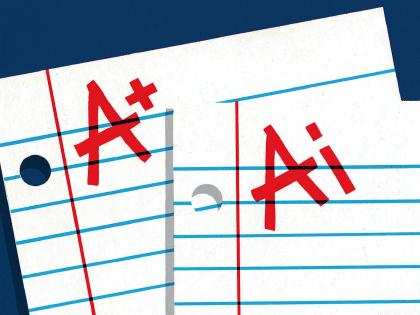 Generative AI can enhance teaching and learning but augurs a shift to oral forms of student assessment.