Alone with His Idols
Shadowy emanations of the Nixon presidency
Mark Feeney's Nixon at the Movies: A Book about Belief is so well-intentioned, so weirdly ingenious, so full of lively and perceptive tidbits that it's a pity to proclaim it a failure. Rather like its subject, one might venture. The ingenious conceit is this: While other presidents might seem more obviously cinematic (either movie-star handsome, like John F. Kennedy, or an actual movie star, like Ronald Reagan, and perhaps continuing, a few pesky constitutional details aside, with Arnold Schwarzenegger), it turns out that Richard Nixon was an avid, not to say almost desperate, cinephile. During his presidency, at his various residences, he screened 530 films. They both reflected his idols (George Patton, John Ford, John Wayne) and ambitions and provided escape from the often self-imposed pressures of his job. Nixon was, according to Feeney, "the classic watcher, never so happy as when aloof, apart, secluded."
Mark Feeney '79, Nixon at the Movies (University of Chicago Press, $27.50).
The author summarizes his intentions in a single long sentence buried in the middle of a middle chapter. "Like the movies, this book predicates itself on shadowy emanations," he writes, "emanations that — after the darkened hours sitting before a lit screen, hours grounded in a requisite willingness to believe — can be regarded as something far more substantial: an index of our hopes and fears and national character rendered through the collision of the glamorous fiction of Hollywood and the glum, grinding fact of Richard Nixon."
Feeney has been a reporter, editor, and reviewer at the Boston Globe since 1979, but has a more academic side, too, as reflected in his writings for the New Republic and the American Scholar and in a lectureship in American studies at Brandeis University. He brings to this book an evident expertise in the minutiae of Nixon biography, a cineaste's love for and deep understanding of film, and, of course, a working knowledge of journalism, which lends special expertise to his comments on Watergate and the film version of All the President's Men.
His book is laid out as a kind of biography manqué. The reader is presumed (too presumed, in my case) to know the ins and outs of Nixon's career — his way-more-than-six crises. Feeney entitles most of his chapters with the names of films, and then uses those movies as metaphors to discuss various aspects of the president's career and personality.
Thus "Dark Victory" is about Nixon's formative years in Yorba Linda and Whittier, so near yet so far from Hollywood. "Double Indemnity" discusses Nixon ("Well, I'm not a crook") and criminality. "Patton/Mr. Roberts" is about Nixon, Eisenhower, and the military, "Advise and Consent" about the Congress and the Senate, "Sweet Smell of Success" about the press and New York City, "Two Rode Together" about Henry Kissinger, "American Madness" about Nixon's Capra-esque self-image, "All the President's Men" about Watergate, and "The Conversation" about Hollywood's Silver Age in the late 1960s and early '70s and Nixon as inadvertent inspiration for some of its best films.
This organizational model stumbles toward the end. There's a chapter called "'Suspicious Minds,'" which uses an Elvis Presley single as a springboard to musings about Nixon and youth culture. The penultimate chapter, "Nixon at the Movies," jettisons the linkage with one or two titles to contemplate what one might have thought, given its title, was the gist of the entire book. An epilogue, "Nixon in the Movies," anticlimactically tabulates the various films with Nixon or Nixonian characters.
This scheme is doubly odd. Feeney never convinces us that what still seems a rather marginal aperçu — that Nixon liked movies and that aspects of his life can be reflected in them or projected onto them — is worth a book of nearly 400 pages, with small type and narrow margins. And he never convinces us that his chapter structure makes sense.
What we get instead is a long string of often clever footnotes to a missing biographical narrative. Yes, Nixon was a complex man, and yes, there was a series of "new Nixons." But that doesn't mean that the reader should be forced to recall details or even crucial moments in the Nixon career to make sense of the commentary Feeney makes about them. That's why the Watergate chapter is the best in the book: not only can the author comment knowingly on journalism, but Watergate had a story arc that almost everyone remembers.
"Nixon at the Movies" — the chapter, not the book — sometimes too closely resembles what Feeney calls the "happily magpie miscellany" of the movies Nixon saw. But it is telling in its psychological portrayal of a president seeking escape not just in the happy-ending films he preferred, but in the very act of solitary contemplation — contemplation of almost anything. Nixon as the painful loser, the outsider always looking in to the happier lives of others, has rarely been so well captured.
That said, not everyone shares Feeney's continued fascination with a president who remains, in this telling, as reptilian as we dimly remember him. Feeney calls Nixon "this endlessly fascinating man," but doesn't succeed in evoking that fascination. It must have been tough to write an engaging book with a "glum, grinding fact" at its center.
And yet there is plenty here that, more persuasively organized, would have made a series of terrific essays. There are all manner of passingly interesting comments about Nixon the person and politician, though the footnotes suggest a voracious reading of and heavy indebtedness to the many biographies and memoirs and histories of its subject. Feeney is smart about films, too, both individually and in the aggregate, as in his analysis of the Silver Age from 1967 to 1976 as an uneasy interregnum between two different kinds of philistine hegemony: the studios of yore and the multinational corporations of today.
But time and again, the writing reads like padding, insights are repeated from chapter to chapter, and the gear shifts between political and filmic commentary seem abrupt or forced. The two halves of Feeney's conceit sometimes intertwine gracefully, providing illumination of both politics and film. But sometimes a chapter's ostensible film metaphor recedes merely to a mention, as in the Kissinger chapter. Mostly the films and the politics travel on parallel tracks, with politics and fragmented biographical musings receiving more than their share of the attention.
In the end, the two tracks never quite converge. Feeney's subject is Nixon, and films do cast some light on that subject. But a wider-ranging consideration of Nixon and culture, or popular culture, would have been more helpful: the kind of explorations Frank Rich undertakes every Sunday in the New York Times, or that the critic Greil Marcus poetically evokes in his many books about politics and the arts. Nixon loved theater and opera and classical music, too. And the break between the musicals and pop standards he loved and the rock-'n'-roll he abhorred was as dramatic as that between the escapism he preferred in films and the darker, more rebellious Silver Age films he both hated and provoked.
Feeney calls Nixon at the Movies "a book about belief." Whose belief in what? No doubt he means Nixon's belief in the roseate optimism of the studio-era films, or in the power of the flickering images themselves to dull the pain of a skillful but stubbornly graceless political career. But there is precious little actual belief on display here — either in visionary goals for a new America or in the true power of film as art. What we're left with is something hollow at its core — not just this book's core, but Richard Nixon's sad, dispiriting soul.
John Rockwell '62 is the senior cultural correspondent of the New York Times.
You might also like
On antisemitism, "I have sought to confront hate while preserving free expression."
Harvard Kennedy School researchers on how to report pro-Israeli and pro-Palestinian protests accurately 
Harvard Chabad, IDF, and Bill Ackman screen October 7 Hamas footage
Most popular
Brief life of a formidable anthropologist: 1903-1991
First-years Ngozi Musa and Gabby Thomas help set the pace for track and field.
A negative investment return and annual spending reduce the endowment's value 5.1 percent.
More to explore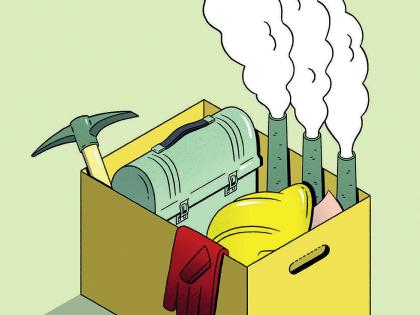 Expect massive job losses in industries associated with fossil fuels. The time to get ready is now.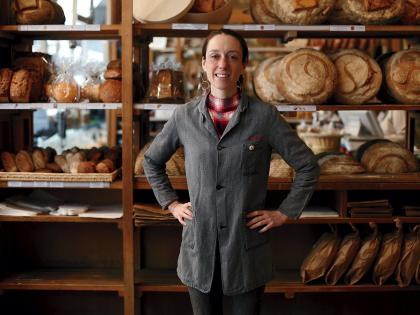 A third-generation French baker on legacy loaves and the "magic" of baking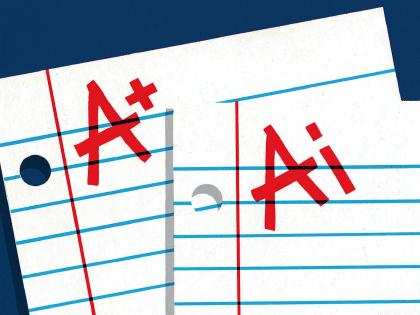 Generative AI can enhance teaching and learning but augurs a shift to oral forms of student assessment.