Back to School
The joy and rigor of living near an academic environment
Christoph H. Schmidt '55 and his wife, Babette, initially retired to their summer home in Cushing, Maine, but after several years, they moved south to the more culturally vital Brunswick. Their home is within walking distance of the doctor and dentist, the post office, downtown restaurants—and the Bowdoin College campus. "It's wonderful. I live near the playing fields and I often hear cheers," says Schmidt, a former banker who has lived in Boston and New York. "Naturally I'm drawn out of the house by the sounds of lots of people having lots of fun." In addition to athletic events, Bowdoin offers community members access to recreational facilities, concerts, plays, art shows, and lectures. Important to Schmidt is the opportunity to audit courses; he has delved into philosophy, history, and science. Professors always take the time to talk outside of class and comment on his work, he says: "They are very open."
The relationship between the small, liberal-arts college and the surrounding community is one that Schmidt treasures—and fosters as a member of the Association of Bowdoin Friends' steering committee. The group participates in and supports Bowdoin life. Members raise money for financial aid and host students: provide home-cooked meals and trips to the airport, and, in a prime example of that most valuable of parental duties, supply a place for them to store their stuff. In exchange, says Schmidt, members get, among other things, library privileges, discounts on campus, and a lively, faculty-led book-discussion group currently focused on politics and religion. "There is an almost symbiotic relationship between the college and the association and the community," he explains. "The community is really a part of the Bowdoin extended family, and vice versa."
The benefits of living in a college or university town are widely appreciated by people of all ages, but especially by retirees who seek to remake social, cultural, and intellectual connections they may have lost with the end of their careers. The relationship between Bowdoin and area seniors, including those who live in the nearby retirement communities of Highlands at Topsham and Thornton Oaks, is a good example of an informal bond.
During the last decade, however, a nationwide movement to expand on that type of connection and to create more integrated, formalized relationships between academic institutions and senior housing has grown steadily. "We're seeing more and more colleges interested in the 55-plus active-adult community," says Gerard Badler, of Campus Continuum, a year-old, Newton, Massachusetts-based real-estate development company hoping to build "active adult communities" (i.e., no healthcare component) on or near college campuses. Many older people are working later in life than their parents did, are living longer in better health, and want to stay in the region where they have raised families and made friends, Badler reports. They also want to be in a stimulating environment among "like-minded souls to enjoy the camaraderie of people interested in lifelong learning," he adds.
About 20 formally linked communities exist nationwide, according to Badler. They include: Penn State University and The Village at Penn State; the University of Florida, Gainesville, and Oak Hammock; The Forest at Duke in North Carolina; University Commons at the University of Michigan; and Longview and Ithaca College in Ithaca, New York. Most of them are continuing-care retirement centers (CCRCs) that offer residents the option to "age in place" with various levels of healthcare services available. Most often, Badler reports, residents buy into the community, in which the academic institutions have a financial stake. But there are dozens of places where developers have built senior housing, betting the intellectual and cultural connection to a nearby institution would be a big draw for customers.
New England to date has only one example of senior housing fully integrated within an academic environment: Lasell Village (www.lasellvillage.com). The CCRC on the campus of Lasell College in Newton opened in 2000 and has a long waiting list. About 210 residents currently live in small apartment buildings that include classrooms and fitness facilities; the goal is for residents to "complete a minimum of 450 hours of learning activity" annually. They can enroll in village and college classes, attend lectures, do research, mentor students, and go on travel/study trips.
Building such integrated educational environments is neither easy nor cheap. Institutions need land, money, and strong leadership. "To really have a truly college-affiliated retirement community, where there is a strong bond educationally between the two, takes an enormous institutional commitment and some component of lifelong learning in the college mission," says Lasell Village dean Paula Panchuck. "We have not reached the point yet—across the country, or in New England—where institutions are looking more broadly at their audience, beyond the traditional college-aged student. We're going to have to do that in the future because the population will demand it."
Lasell enjoys a reputation as an international model of integrated senior learning and several months ago formed the Lasell Consulting Group, which has been working to create similar learning programs in Tokyo, London, Korea, and China. Badler, who hopes this will become more of a regional trend, says he is working with a half-dozen New England institutions interested in creating a senior-housing component affiliated with their campuses. Regis College in Weston, Massachusetts, is in the early stages of planning a retirement community on its east campus that would also incorporate classrooms, an existing preschool, and a connection to the college's nursing program. "This is a logical extension of the school's educational mission and essential financially for the continuation of Regis College as an institution of higher learning," says spokeswoman Marjorie Arons-Barron. "Regis runs an annual deficit and there is a multi-pronged strategy for increasing enrollment, fundraising, and expanding course offerings"to include active retirees. The school already offers several degree programs for nontraditional students and various intergenerational educational opportunities, and is forming an institute of lifelong learning, so the development of senior housing, Arons-Barron says, seems a perfect fit.
In New England, connections of differing degrees exist between the University of Maine in Orono and Dirigo Pines; Springfield College and Reeds Landing; and Williams College and Sweetwood, according to the Retirement Living Information Center in Redding, Connecticut (www.retirementliving.com). The University of New Hampshire in Durham, which offers a lifelong learning program with branches around the state, should be a boon for residents at The Inn at Sprucewood, a brand-new retirement community two miles from the center of town. "Our hope is that people [especially professors and alumni] will return to the area to retire," says Denise Cadorette, the facility's executive director. "As people age today, they want to be in areas where they can continue to learn and expand their minds." The area also boasts RiverWoods at Exeter, a CCRC south of Durham and adjacent to Portsmouth—another city highly regard ed by retirees.
On the opposite side of the state, the town of Hanover, home of Dartmouth College, has proven to be immensely popular with many retirees, including some Harvard alumni. Last March Leonard Kent '43 and his wife, who have lived in the region for many years, moved to Kendal at Hanover, a CCRC two miles from the college. (The Kendal company also operates a CCRC near Ithaca College and Cornell.) Athletic events and social and political activities abound, as do concerts, lectures, and theater (two companies bring in plays, and Dartmouth mounts its own productions), reports Kent. "It's a college town and a cultural center as well as being filled with a little bit of the razzamatazz of a cosmopolitan situation." He adds to the list of benefits the "excellent" Dartmouth-Hitchcock Medical Center and events at Dartmouth's Tuck School of Business and Rockefeller Center. Also appealing to Kent and other Kendal residents is the 14-year-old Institute for Lifelong Education at Dartmouth (ILEAD), a peer-taught program offering a wide range of inexpensive, noncredit courses. Most of the 1,200 people who attend classes are older than 55, including more than a third of the 400 Kendal residents.
Not all retirees pine for the quieter charms of small-town life or rural New England. Charles W. Harris, professor of landscape architecture emeritus, lives in Watertown and has no plans to move—except, he hopes, into Cambridge. He and a group of eight others, including Paul Grayson, M.Arch.'56, and former MIT president Paul Gray, have formed a company called University Residential Communities, LLC. Their current goal is to create a network of 150 apartments owned by URC members within walking distance of the MIT campus whose residents would share communal space—possibly a library and business center within the building—as well as basic services such as food shopping, transportation, and cleaning services. URC already has 66 subscribers and is negotiating to take 150 units in a 23-story, 320-unit building to be erected on Third Street, in East Cambridge.
The 150 URC units would not comprise a continuing-care or assisted-living facility, Harris and Gray are quick to say, though the network would likely use MIT's health services. "This would move toward being a more intergenerational, community-building approach," Harris explains. "What we envision now is that people would have access to lectures, athletic facilities, and auditing classes, or maybe special courses that would appeal to residents." Gray says probable investors include "folks who are now living in the suburbs in homes that have appreciated enormously and are now too large for them—empty nesters—who want to reconnect with the MIT [and urban] community and reinvest their capital gains in something that is close to the campus," Boston, and the MBTA Red Line. MIT has been supportive and encouraging, says Gray, currently a professor of mechanical engineering and computer science, and has offered the use of meeting space, resources, and mailing lists for MIT-affiliated people older than 55. But the university would have no financial or other investment in the project.
Harris has researched existing university- and college-linked senior housing across the country and found many of them too far away from each other—and estranged from the under 55 population. "At the more isolated CCRCs, people are not interacting except with staff who are brought in," he reports. "I think people are going to start demanding more integrated communities in urban areas. While these CCRCs are providing marvelous alternative care for people who cannot or do not stay in their own homes, I think over the long term there can be more of the Beacon Hill Village or 'Harvard Square Village' idea of staying in a home and getting access to a richer menu of services, and I think people who move into such a community would find their lives more enriched than if they stayed in individual homes or apartments."
The unusual Beacon Hill Village in Boston is a nonprofit membership organization of older residents who live independently in neighboring homes, but who, as a group, contract for household services, transportation, shopping, niche services (such as computer instruction), and home healthcare (www.beaconhillvillage.org). Harris himself, a founding member of the nine-member group involved with URC, does not plan to move into one of the MIT apartments. But he would like to create a "Harvard Square Village" where residents could participate in University life without need of a formalized relationship. "People who have been in an academic community and want to remain there [as they age] are more used to interacting with younger people," Harris says. "Younger people are one of the main reasons you want to stay on."
Nell Porter Brown is the assistant editor of this magazine.  
You might also like
Stepping down after 30 years of University service
Harvard researchers seek to empower individuals to steer their own careers.
How the Bezos Earth Fund hopes to seed economic transformation
Most popular
Andrew Knoll on the planet's past—and fraught future
Framing the news with our best articles on diet and health
The research provides insight into the way materials react to repeated strain.
More to explore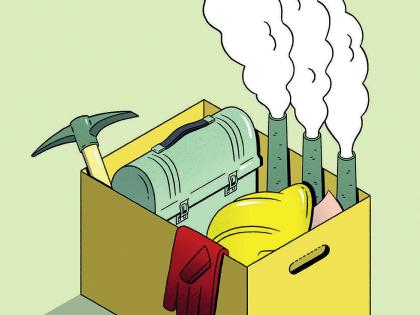 Expect massive job losses in industries associated with fossil fuels. The time to get ready is now.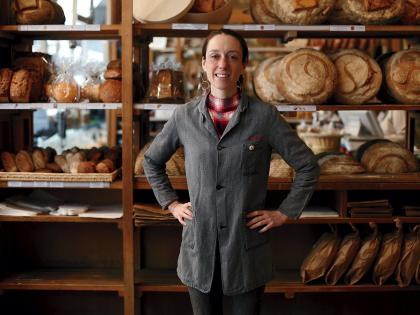 A third-generation French baker on legacy loaves and the "magic" of baking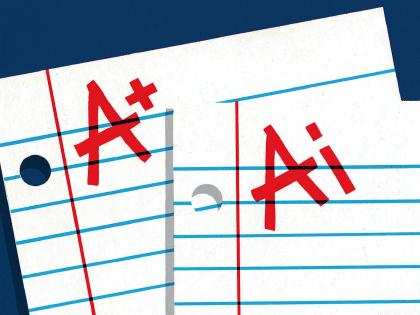 Generative AI can enhance teaching and learning but augurs a shift to oral forms of student assessment.