Patents—a form of governmental protection to prevent ideas from being sold or used by someone else without permission—have a long and controversial history, dating back to Bohemia's King Wenceslaus II in 1300. Queen Elizabeth I of England issued about 50 patents, some of them quasi-monopolies, including the right to manufacture and sell salt and vinegar. Historically, the purpose of patents has been to encourage creativity and innovation, with the idea that people would share ideas more freely if they knew that their original work and potential profits from it were protected.
The cross-sectional view (below) in a U.S. patent application for a "sealed crustless sandwich" notes features like the center filling of jelly (32), upper and lower fillings of peanut butter (30b and 30a), the lower bread portion (20), and the crimped edge (26).
The "sealed crustless sandwich" patent application also depicts a special cylinder (left and above) to cut and crimp the sandwich.
But as Josh Lerner, Ph.D. '91, Schiff professor of investment banking at Harvard Business School, and Adam B. Jaffe, Ph.D. '85, Hecht professor in economics at Brandeis, argue in their new book, Innovation and Its Discontents: How Our Broken Patent System Is Endangering Innovation and Progress and What to Do about It, two small changes in the U.S. patent system have had giant unintended consequences. First, in 1982, appeals in patent lawsuits were consolidated from the regional federal circuit courts to a single specialized patent court. Second, in the early 1980s, Congress attempted to make the U.S. Patent and Trademark Office (USPTO) financially self-sufficient, with fees paid by patent applicants covering its costs. "It is now apparent," Lerner and Jaffe write, "that these seemingly mundane procedural changes, taken together, have resulted in the most profound changes in U.S. patent policy and practice since 1836."
Instead of protecting creators, the patent bureaucracy has become a mechanism by which litigious corporations can sue each other, or small start-ups—sometimes going to absurd lengths as they claim the widest possible proprietary rights. Smucker's, for instance, patented a sealed, crustless, peanut-butter-and-jelly sandwich. British Telecom argued that it owned a patent covering Internet hyperlinks—meaning any visitor to a Web page might have to pay royalties. Amazon.com had a court shut down Barnes & Noble's "Express Lane" one-click ordering system after claiming a patent on its own one-click system.
The timing of this breakdown is especially unfortunate because patents and patent law play an ever-larger role in an increasingly technological society. In the 1960s, the USPTO received only about 100,000 applications per year, but today it regularly sees more than 350,000 annually—including many in such nascent fields as biotechnology and on-line technology. Everything from new drugs developed in Harvard's laboratories to computer software and other intellectual property is being locked away behind patents.
Lerner and Jaffe write that today's conundrums have roots in the Byzantine funding and incentive system at the USPTO, which encourages patent examiners to approve patents quickly, with minimal quibbling. In addition, the new patents-only court system has built a solid reputation for siding with patent-holders in lawsuits. Once companies realized how the scales of patent justice had tilted, firms stopped viewing patents as defensive weapons and instead began using them offensively, to discourage competitors and rack up rich licensing fees. And the lawsuits and countersuits of patent litigation aren't chump change: a suit involving more than $25 million can run up $4 million or $5 million in legal fees.
The push for patent reform in this country is almost as old as the system itself, which was created in 1790 and saw the first reform package passed just a year later. Now, Lerner and Jaffe argue that to meet the demands of the twenty-first century, the patent system must begin controlling costs—not only the billion-dollar-a-year budget at the USPTO, but also the additional billions spent by companies applying for and litigating patents. The authors also propose reducing uncertainty and improving patent quality by means of narrower patent definitions and a broadened process that includes input from third parties who can evaluate an invention's uniqueness.
In addition, the researchers recommend ending the antiquated "one size fits all" approval process, suggesting that today's knowledge frontiers require a process that separates complicated ideas—genes, pharmaceuticals, Web technology—from simpler inventions like the latest mousetrap or broomstick. They also advocate a reversal of the trend toward jury trials in patent litigation—which has meant asking ordinary, untrained citizens to decide highly technical and specialized cases with enormous consequences for businesses.
Lerner says that corporate officials share a growing sense that the current system is thoroughly broken, and this may bring some sort of reform in the next three to five years. For too long, the authors note, a small cadre of District of Columbia patent lawyers has controlled the process and reaped huge fees for guiding clients through the muddle of modern patent law. Lerner says that he and Jaffe wrote the book partly to make an obscure and poorly understood corner of the legal world accessible and engaging to a wider audience with a stake in the outcome, because "[P]atent policy is too important to be left to patent lawyers."
~Garrett M. Graff
Josh Lerner e-mail address: [email protected]  
You might also like
Genetic analysis reveals a culture enriched from both sides of the Danube.
Harvard researchers illuminate a longstanding epidemiological connection. 
Harvard's Faculty of Arts and Sciences broaches two tough topics.
Most popular
Professors' humble beginnings, concentration choices, and a mini history of Harvard and Radcliffe presidents
Brief life of a feisty mountaineer: 1859-1925
Realizing the full potential of black employees
More to explore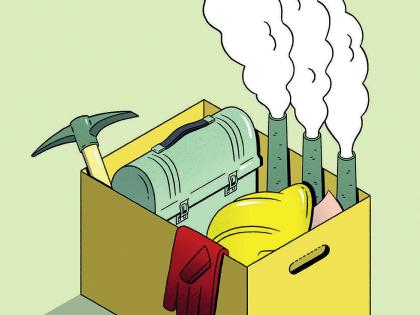 Expect massive job losses in industries associated with fossil fuels. The time to get ready is now.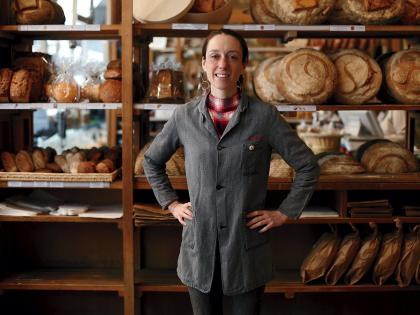 A third-generation French baker on legacy loaves and the "magic" of baking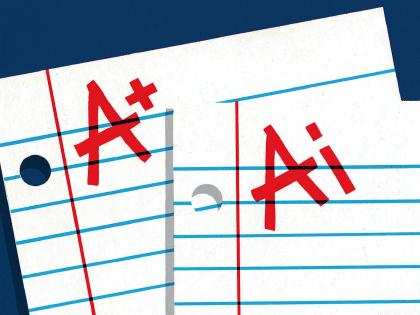 Generative AI can enhance teaching and learning but augurs a shift to oral forms of student assessment.