Russia Case (and Dust) Settle
Though the two official news releases announced the same agreement, their content diverged sharply regarding the settlement of a long-running lawsuit by the U.S. Department of Justice against Harvard University. In early August, both parties announced a settlement regarding alleged conflicts of interest in a Harvard-supervised project in Russia. The agreement resolved a process of investigation and litigation dating from 1997.
The Justice Department's press release claimed that "Harvard defendants" would pay more than $31 million to resolve civil claims arising from false billings from Harvard to the U.S. Agency for International Development (USAID). It asserted that two codefendants (one of whom, Jones professor of economics Andrei Shleifer '82, remains a tenured Harvard professor) "have agreed to be disbarred by USAID." The University's version, issued through its official organ, the Harvard University Gazette, announced simply that Harvard would pay $26.5 million to settle the $120- million civil suit. It added, in the words of Robert W. Iuliano, vice president and general counsel, that "...the Court affirmed our position that the University engaged in no institutional wrongdoing" and that "...we look forward to continuing our long-standing collaboration with USAID and other government agencies...."
The settlement also resolved the status of codefendants Shleifer, a key participant in the Russia project, and Jonathan Hay, J.D. '92, the project's director, who is now a lawyer in London. Shleifer agreed to pay $2 million to the government; Hay's portion of the settlement will fall between $500,000 and $2 million, depending on his income in the next 10 years. The firm FFIA, formerly known as Farallon Fixed Income Associates and owned by Shleifer's wife, Nancy Zimmerman, has already paid the government $1.5 million. The total recouped will thus fall between $31 million and $32 million, or nearly 80 percent of USAID's original $40-million outlay.
That sum, however, is far less than the potential liabilities the defendants faced. U.S district judge Douglas P. Woodlock, who adjudicated the case, last year cleared Harvard of the charge of knowingly defrauding the government, which would have triggered treble damages of as much as $120 million (see "Russia Case Progresses," September-October 2004, page 74). Instead, the University was found liable only for breach of contract. Furthermore, as part of the settlement, none of the defendants admitted liability for wrongdoing. The motive to settle, according to all defendants' accounts, was that the legal costs of continuing the protracted case surpassed the costs of settlement. "We welcome having this matter behind us," said Iuliano, in the official statement. "Over the course of the litigation, the court has affirmed our position that the university engaged in no institutional wrongdoing."
In his own statement, Shleifer, who had faced possible damages of up to $102 million, asserted that "an individual can fight the unlimited resources of the government for only so long." He added that "after eight long years, I have decided to end this now—without any admission of liability on my part. I strongly believe I would have prevailed in the end, but my lawyers told me my legal fees would exceed the amount that I will be paying the government."
That is no small sum. To pay his first installment of $600,000, Shleifer reportedly mortgaged his suburban Newton home. (He must pay the remainder in the next three years.) The settlement bars Harvard from underwriting either Shleifer's or Hay's part of the costs. Shleifer has also been disbarred from USAID work for two years, and Hay for five.
USAID originally awarded a $40-million grant for the Russia project. The project, run by the now-defunct Harvard Institute for International Development (HIID), aimed to advise the Russian government on making the transition from a socialist to a capitalist economy. The court found that, while being paid by USAID, Shleifer and Hay engaged in prohibited investments and businesses in Russia. These actions (which are disputed by the defendants) included: Shleifer and Zimmerman's investment of $200,000 through Renova-Invest, a U.S./Russian investment entity, in various Russian companies and Russian government debt; Shleifer, Zimmerman, and Hay's purchase of several hundred thousand dollars worth of shares in Rus-sian oil companies (ownership of the shares was placed in the name of Shleifer's father-in-law); and Hay and Shleifer's help in launching and/or financing Russia's first licensed mutual fund, started by Elizabeth Hebert, Hay's then-girlfriend and current wife. They did the same for Russia's first mutual-fund depository, started by Hebert's business partner.
An interesting sidelight to the settlement is Shleifer's close friendship with Harvard president Lawrence H. Summers. As Boston Globe financial writer David Warsh '66 noted on his website, www.economicprincipals.com, Summers is "...Shleifer's mentor and old friend, who taught him as an undergraduate; sent him to the Massachusetts Institute of Technology to train; took him to Lithuania to practice country-doctoring; brought him back from the University of Chicago to teach at Harvard; helped put him in the Russia job; oversaw, as an increasingly senior Treasury Department official, Shleifer's efforts in Moscow; and, once he returned to Harvard as president, defended his protégé." (During the litigation, the Harvard Corporation asked former president Derek Bok to serve as consultant on the case.) [After publication, a spokesman for the president noted that Summers had recused himself from the proceedings. Queries about this subject during the reporting for the story were unanswered, so this information did not appear in the published text. On a separate note, David Warsh was and is a former Boston Globe writer, and was not on the newspaper staff at the time of his dispatch on his Internet column.]
Shleifer remains a star of the economics department. In 1999 he received the John Bates Clark Medal as the best American economist under 40 years of age, and in 2002 was appointed to his endowed chair. Shleifer's recent book, A Normal Country: Russia after Communism (Harvard University Press), defends his work in Russia, his native land, and asserts that the institutions he helped put in place there will prevent that nation from ever reverting to a centralized, planned economy. Hay's attorney, Lawrence Spiegel, released a statement asserting that the project's innovations in Russia "...included mass privatization, the establishment of the first capital market institutions, establishment of the legal basis for land privatization and real estate registration, modern corporate, securities and other commercial laws adapted to Russian reality and legal traditions, tax reform..." that "contributed to Russia's dynamic economic development and integration into the world economy. Nothing the U.S. Government has argued has thrown into question the value of the work accomplished by Mr. Hay and others." Whether Shleifer and Hay taught the Russians capitalism by example as well as intervention is a question that will probably be debated for years to come.
You might also like
On antisemitism, "I have sought to confront hate while preserving free expression."
Harvard Kennedy School researchers on how to report pro-Israeli and pro-Palestinian protests accurately 
Harvard Chabad, IDF, and Bill Ackman screen October 7 Hamas footage
Most popular
Brief life of a formidable anthropologist: 1903-1991
First-years Ngozi Musa and Gabby Thomas help set the pace for track and field.
A negative investment return and annual spending reduce the endowment's value 5.1 percent.
More to explore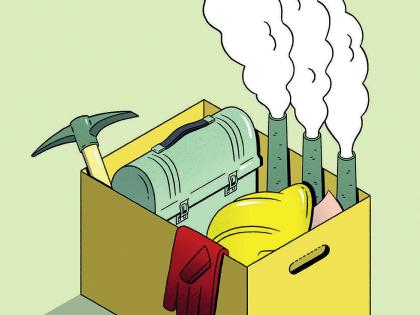 Expect massive job losses in industries associated with fossil fuels. The time to get ready is now.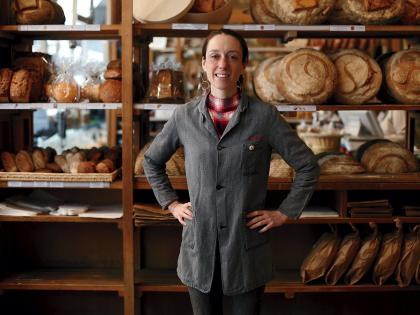 A third-generation French baker on legacy loaves and the "magic" of baking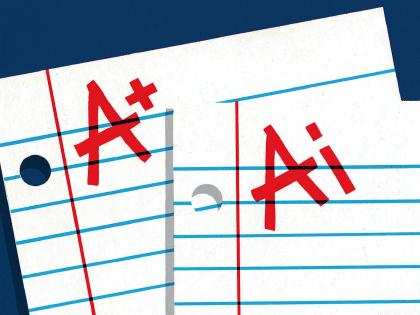 Generative AI can enhance teaching and learning but augurs a shift to oral forms of student assessment.