Delicious Minimalism
How vegetarians' heroine Mollie Katzen invents a dish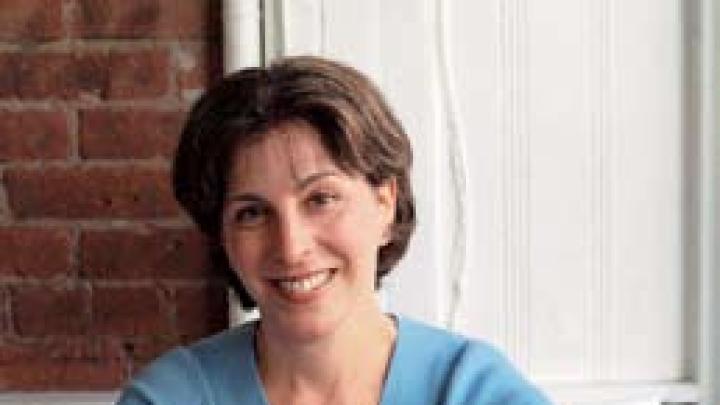 "It's a food-obsessed culture in Berkeley," says Mollie Katzen. "It's a gourmet ghetto—boutique breads and wines, oils, farmers' market produce." Three times a year, Katzen, the celebrated author of more than a dozen cookbooks of vegetarian cuisine, travels from her home in Berkeley, California, to Cambridge. For the last three years, she has been a consultant to the Harvard Dining Services (HDS). "I'm here for the students and the chefs," she says.
Katzen first came to Harvard as part of an advisory group for the nutrition department of the Harvard School of Public Health, where she helped devise ways to put their research findings into practice and share them with a wider audience. She developed recipes using healthy proteins (such as walnuts) and fats (olive oils), and dishes based on whole grains. (Recently, she coauthored Eat, Drink, and Weigh Less with Stare professor of epidemiology and nutrition Walter Willett.)
Through this work, she became acquainted with Harvard Dining Services and joined them as an outsourced ombudsman for students who wanted to eat healthier meals. Now she consults with HDS on menus, banquets, food presentation, and special stations for things like panzanellas (a Tuscan bread salad) or Asian noodle bowls (her recipe for buckwheat noodles with cashews and greens appears below). She also advises HDS's Food Literacy Initiative, a multipronged effort that aims to educate its staff and the Harvard community about food sources and agriculture, nutrition, food preparation, and community issues.
Here, Katzen explains how the idea for a new dish may germinate in her mind—and on her palate.         
It often starts with the physical presence of an ingredient: a trip to the market where I might see some very beautiful or well-formed or inspiring specimen; I'm drawn to it. I pick it up and feel I just want to cook these green beans. Or I see a lovely pepper and know it wants to be roasted.
One of the things that has shifted over the last 30 years is that now my impulse is to do less, rather than more. It used to be the kitchen-sink school: add every single thing, sunflower seeds, garlic, as many seasonings as possible and as many textures as possible. That style was associated with creativity. There was also a kind of survivalist/hippie mentality: "Put everything in since this might be your last meal—somebody might drop a nuclear bomb."
Cut to the present, and it's 180 degrees different. The quality of ingredients is so much better now. You start with a very good bell pepper, or tomato, or red onion. I want to do as little with these vegetables as possible. Twenty years ago, I'd have been torturing or nudging strawberries into a pie. Now, with a superb strawberry, I just want to give it to you; I might just wipe the strawberries clean and present them to you on a plate. Maybe the strawberries have changed, or me, or both.
Now I have this minimalist approach, and to a very large degree, it's about the ingredients. I tell people who are overwhelmed by the idea of cooking that 90 percent of cooking and eating well is simply procuring the ingredients. "Cooking begins in the garden and is finished off in the kitchen," is the saying.
After procuring the ingredients, the next step is determining what kind of heat I want to use to cook it.I've become very aware of heat as an ingredient. Do I want to slow-cook it, or sear it at high temperature, or roast it? Do I want a 275-degree oven or a 450-degree oven? Braising is cooking directly in hot liquid, steaming is the indirect heat of a hot cloud. The choice of heat, choice of pan, the proximity to heat, and intensity of heat are major factors, second only to the choice of ingredients. Heat is a form of seasoning; it changes the flavor and texture of the food.
I'm not particularly looking for odd or surprising combinations of ingredients. The unpredictable, surprising, and unconventional used to seem interesting. Now I'm a stickler for really high-quality foodstuffs: olive oil that you'd like to eat with a spoon, the freshest garlic, herbs from close to the source.
When I bring something home from the market I have an idea of how I want to season it. But then I start cooking and it gets to a point where it starts to smell right and look right and taste right, and maybe I've gone only halfway through my anticipated ingredients. I'll stop a moment and put a bookmark in the process. Stop and taste it.
I trust my own taste. I have an objective, trained palate; I can taste something at arm's length of my attachment to it. I'm actually more impressed by brief recipes than long ones. It's a respect for the ingredients, the restraint you apply by not overwhelming them with other flavors.
I know for a fact that there's a certain critical mass [of ingredients and work] beyond which people will not make the recipe. My goal is for people to cook the recipe, not to think I'm cool or clever. I want to maximize their chances of enjoying a good dinner.
I definitely have a sense of acid and base. Take a simple recipe like a hummus dip made from chickpeas, lemon juice, and garlic. You've got the stodgy backdrop: the chickpeas that have texture but not much flavor. You also need edge—that's the garlic—and shine, which comes from the lemon juice. I'm a trained painter, and balancing these things is very similar to painting, to telling a visual story. In cooking, you are balancing colors, textures, flavors, and shapes, and the dimensions of aroma.
You might also like
Toward another apartment complex on Harvard-owned land
Stepping down after 30 years of University service
Harvard researchers seek to empower individuals to steer their own careers.
Most popular
Brief life of a black radical: 1872-1934
Brief life of a textured artist: 1911-1988
In Agyementi, Ghana, Sangu Delle '10 brings clean water to a village.
More to explore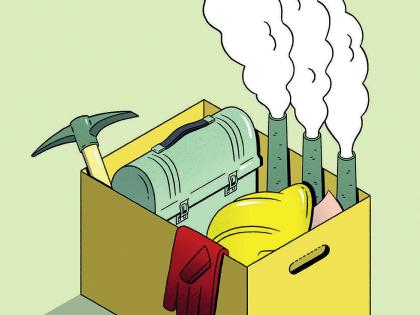 Expect massive job losses in industries associated with fossil fuels. The time to get ready is now.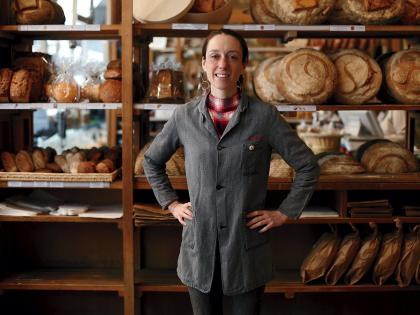 A third-generation French baker on legacy loaves and the "magic" of baking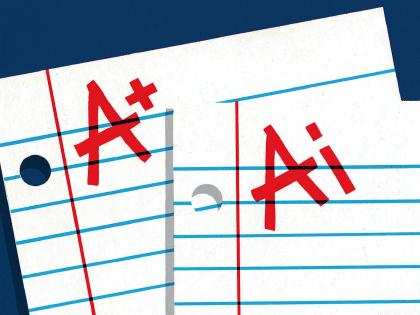 Generative AI can enhance teaching and learning but augurs a shift to oral forms of student assessment.