Living History
Homeowners learn how to preserve the past while enjoying the present
In 1990, as workers peeled off dark brown burlap-like wallpaper, removed old ceiling tiles, and scrubbed away sooty residue, Jo and Maxwell "Mike" Solet '70, J.D. '74, began to view their 1862 Italian villa in Cambridge as much more than a simple renovation project. "This was a building that deserved to be brought back as much as possible to what it had been," says Jo (Tolksdorf) Solet, Ed.M '85. "We decided to listen for and respect the messages we were getting from the building and not impose any preconceived ideas on it."
Under years of accretions, the Solets found the original taupe- and green-colored paint on the walls—and Civil War-era stenciling in the downstairs formal rooms that they restored, replicating the pattern where it had worn away. "We had shabby chic before shabby became chic," quips Jo, a clinical instructor in psychology at Harvard Medical School and Cambridge Hospital. The front doors had exquisite, hand-etched glass panels, two of which were missing. The Solets had them reproduced using scanning technology. Also restored were gas sconces in the front hall, a pull-chain toilet, and the original shiplap exterior, which had been overlaid with brown shingles. When Jo found a cache of original bronze powder in the cellar, she re-applied it to moldings. Such efforts earned them the Great American Home Award from the National Trust for Historic Preservation in 1993.
Two years into the project, the Solets learned about Schlesinger Library archival records—notebooks, degree certificates, and photographs—that illustrated the property's origins as the Berkeley Street School for girls and the home of its founder and headmaster. "We could actually see the photos of the people who had lived here," says Jo Solet. "This reminded us that we are really only stewards of the house—it had a history before us and will have a history after us—our job is to make sure that this beautiful building and its history are not lost."
In an era of McMansions and unending suburban sprawl, "most people want their homes new, they want them modern, they want them fresh and clean," says architect Bruce Greenwald, M.Arch. '81, of Marblehead, Massachusetts. "It takes a special client to say, 'This is valuable the way it is. This is worth saving.'" But just how far should homeowners go to respect and restore the past? What choices do people face in combining old characteristics with modern comforts and personal needs? "The best projects are the ones where the owner and the contractor and the architect work as a team with the same understanding about what is being preserved," he says.
At the start of any project, Greenwald analyzes and documents the structure and reviews any archival records that may exist, to clearly understand the property's architectural and cultural history. Historic societies and preservation groups, such as the Old and Historic Marblehead Districts Commission (on which Greenwald sat for a decade), can be helpful to homeowners.
His sleuthing paid off in the case of the circa 1790 home of Colonel Jonathan Glover (brother of the more famous General John Glover, head of the regiment that ferried George Washington and 2,400 troops across the Delaware River in 1776). Called in after an accidental fire damaged the top of the Marblehead house, Greenwald noted the roof's post-and-beam construction before it was dismantled. Preservation Timber Framing Inc., of Eliot, Maine, used the original beams as templates and hand-cut new ones with archaic tools (current codes required only that they add a few steel reinforcements). When wall cavities damaged by smoke and water were opened up, "we found a 'first-period' house, from 1730, under this Federal-period house from 1790," he reports. "We found seaweed in the walls [used for insulation] and baby shoes that people typically put in the walls of a house as symbols of good luck in fertility. And under the attic floor—one of the few places that had not been renovated in more than a century because it was the servants' quarters—we found coins, clay pipes, wooden net-mending tools, thimbles, and scissors." The homeowner was as excited by the discoveries as Greenwald and, in the end, even initiated taking out a dormer that had been added much later to the back of the home's hip roof, because it was not in keeping with the home's original style.
"The profile of a place is very important," Greenwald says. He has noticed that some homeowners are starting to remove their chimneys—as stacks become unnecessary for ventilation—to make interior design changes. "Something as simple as a steep roof pitch and chimneys provide visual depth and interest in a community," he says. "When you look across Marblehead, you see a great range of authentic components that give the town its historic quality."
Historic district commissions are charged with maintaining these kinds of characteristics of place, and govern what changes can be made to building exteriors. Often frustrating to Greenwald and others in the field of preservation is the fact that most regulatory agencies cannot mandate what is done inside a home. "People can buy the house and rip it up—even if there are valuable historic elements," he says. "I ask people, 'Why did you destroy the historic integrity?' They say, 'I wanted it nice and fresh.' And I say, 'Then why not buy a new house?'"
But many people want to preserve the feeling of an old home —or the exterior—and prefer that the interior reflect a modern lifestyle. A purist stance on architectural styles need not dominate when contemplating a renovation and/or restoration project, according to Cambridge architect Leland Cott, M.A.U.D. '70, of Bruner/Cott & Associates.
He favors a modern aesthetic and was the principal architect on the 1993-95 renovation of the University's Peabody Terrace housing—iconic high-rise concrete towers designed by Josep Lluis Sert in the early 1960s. (Sert served as dean of the Graduate School of Design; his firm also designed the Science Center and Holyoke Center.) Yet Cott, an adjunct professor at the GSD, lives in a 130-year-old Queen Anne home because he appreciates its proportions and decorative style. "As an architect I have my foot in both camps, the modern and the historic," he explains, citing Mies van der Rohe, a pioneer of the spare, sleek style of modernism, who was known to have lived in a home with overstuffed chairs, linen lampshades, and hassocks. "So it is not a matter of not practicing what we preach; it is a matter of being comfortable with different ideas of aesthetics," he says. "If someone wants to tear down a dilapidated house, I have no problem with that. But if the house has some historic value, the owner should at least think twice about taking it down. There is usually a way to mix the old with the new."
Two schools of thought arose as the discipline of preservation took shape in the 1960s and 1970s: "Be very true to the original building, so true that any changes are seamless," says Greenwald, "or make the changes or additions so different that everyone knows what the old part was." The Metropolitan Museum of Art in New York City exemplifies the latter. "Its predominant street façades are neoclassical," he reports. "But when you view the side and rear façades, you have very stark and modern glass boxes that were added in 1975 and 1978 by Roche and Dinkeloo. According to some, that was an appropriate move because people thought, 'This is a modern addition, let's be modern about it and there is no question looking at the building about what is old and what is new.'"
In his own home, Cott recently knocked down a wall between the master bedroom and a smaller room to create a master bath. He left the bay window and added a French pedestal sink, subtle travertine marble, simple fixtures, and a seven-foot-long shower space with water heads at both ends with valves that mix water to predetermined settings. "The surfaces of plaster and marble are about equal in volume and square footage, with an interesting geometry set up—a modern interpretation of space," he says. "At the same time, I worked with carpenters on the moldings on the window sills and doorways that are newer, simpler interpretations of the other molding in the older parts of the house."
Solid residential design encompasses changes over time, he adds. The owner of a modern home Cott designed in Weston in 1975 called him in 2003 to advise on interior renovations—which included the owner's plan to tear out everything that had been painstakingly designed by Cott. "It was difficult for me to change my original interiors, but when it was completed, my wife pointed out how beautifully the older modern house contained the new interiors," he says now. "It expressed better the new materials [namely glass] and allowed the interior volumes of the house to flow visually in a more modern way."
What constitutes "historical importance" in a preservation project is also open for debate. Cott and his Bruner/Cott colleague Henry H. Moss '65, M.Arch. '70, are part of a team repairing and restoring Finca Vigía, the Cuban villa where Ernest Hemingway lived and wrote from 1939 to 1960. The Spanish colonial villa outside of Havana has been a national monument, but the writer's furniture, books, typewriter, and memorabilia were mostly left exposed for years to the humid tropical weather. While he was alive, Hemingway struggled with a chronically leaky roof; he fixed it by laying over the old one a combination of corrugated asbestos and cement, according to Cott. "The question we faced was, 'Do we preserve the house to the way Hemingway had it, or do we go back to the original roof [from 1886]?' We put the second roof back on with the same materials, because that's the historically accurate thing to do—this is the house as he created it and lived in it," Cott says. "A homeowner has to ask, what point are we dating the house back to? Thomas Jefferson made many changes to Monticello, and the preservation goes back to those different dates, and not to the original condition of the house."
Even historic preservationists such as Cambridge urban planner Ronald Lee Fleming, L '66, M.C.P. '67, do not always don white gloves when restoring the past. He took on the seven-year (and counting) preservation of the Bellevue House in Newport, Rhode Island, a grand Colonial revival designed by Ogden Codman Jr. in 1910 for his cousin, Martha Codman. (She and her husband, Maxim Karolik, ultimately donated much of their furniture and art collection to the Museum of Fine Arts in Boston).
The 24-room mansion was in disrepair when Fleming bought it (from the estate of onetime Ziegfeld Girl Jane Pickins Hoving) as a retreat for his three children following a divorce. Enamored of Codman, he has carefully conserved the property's major architectural elements, including all the formal rooms and the stunning 44-foot-high skylit rotunda, with wrought-iron railings along the spiral stairs and inlaid marble floor.
The kitchen, untouched since the 1930s, was completely overhauled in a classical style with slabs of rare marble, columnar elements, and not a glimmer of stainless steel (everything is covered with white wooden paneling). Over the stove, a mural of hand-painted tiles depicts the house and gardens. "I like to think it's what Codman would've designed—if he designed kitchens, which he did not," Fleming says. He also added an ornate breakfast room with a pink-and-white cupola that echoes the dome of the front hall (and is consistent with Codman designs found but never built) and an adjoining room with fluffy sofas, a sound system, and a 50-inch television disguised by a Georgian-proportioned wooden cabinet. "The whole fulcrum of the house has shifted from the formal rooms to the kitchen," he says. "A house has to live, to evolve."
Outside, Fleming has added two new outbuildings in homage to an existing two-story 1922 tea house (itself based on a 1794 folly by architect and woodcarver Samuel McIntire.) "The follies form an isosceles triangle on the property," Fleming explains, "and operate to continue the idea of classical balance, and also as a device to recover the work of this distinguished early American designer."
Also planned is a more personal commemoration: a late-nineteenth-century American Renaissance-inspired water garden that begins with a bronze sculpture of Fleming's head spurting water outside the breakfast room. The "stream of life" flows over a limestone platform on the terrace, down steps, and through channels, ultimately ending up on the other side of the house in a fountain inscribed with highlights of family history, such as "Harrison's Landing, 1619"—where the Flemings first arrived in America. "It's about continuity of family, a fountain of life from me to my children," he says. "It's inspired by the notion of creating a family link to the property." And it's history in the making.
Nell Porter Brown is the assistant editor of this magazine.
You might also like
Genetic analysis reveals a culture enriched from both sides of the Danube.
Harvard researchers illuminate a longstanding epidemiological connection. 
Harvard's Faculty of Arts and Sciences broaches two tough topics.
Most popular
Headlines from Harvard's history
The Chiara String Quartet are Harvard's current Blodgett Artists-in-Residence.
Marie Rutkoski blends sixteenth-century history with fantasy in The Cabinet of Wonders, a new novel for young adults.
More to explore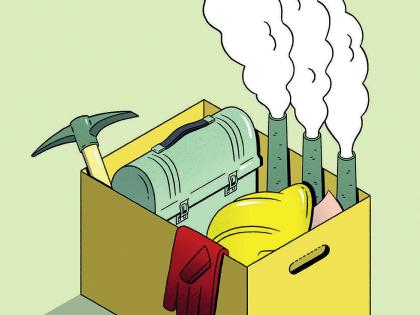 Expect massive job losses in industries associated with fossil fuels. The time to get ready is now.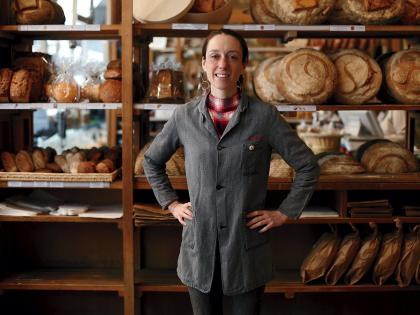 A third-generation French baker on legacy loaves and the "magic" of baking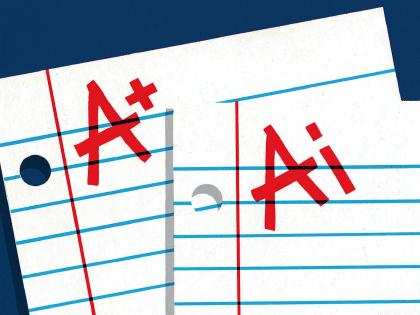 Generative AI can enhance teaching and learning but augurs a shift to oral forms of student assessment.