Passionate Concierge
Sophisticated counsel on what to read, view, and hear — just a keystroke away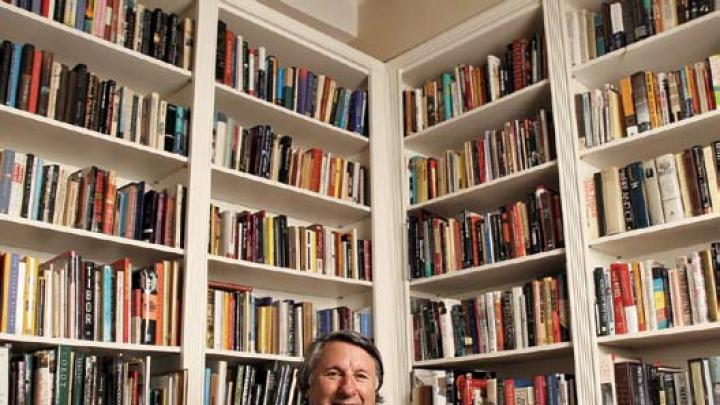 I'm so disappointed," began the e-mail to Head Butler, a website that recommends books, films, and music. "I have bought so many things you've suggested and enjoyed them all. Then this movie, Napoleon Dynamite—what were you thinking?" Head Butler's creator and auteur, Jesse Kornbluth '68, answers every e-mail. He advised the woman to "think of [the film] as a bad date," adding, "Let me have another chance to regain your affection." Six months later, she e-mailed again: "My husband and I have now seen Napoleon Dynamite five times. It's our favorite movie."
In a world awash with media products, www.headbutler.com satisfies a felt need: savvy counsel on what dishes to feed your mind. Head Butler ("I'm going to serve your head," Kornbluth explains) acts as a kind of cultural concierge. "Most of what passes for culture is crap," says Kornbluth. "And it's marketed like a movie—every two weeks another book or CD or movie comes out that you 'must' have. But in fact, you don't need it at all; it won't enrich your life in the slightest. It's all about some conglomerate's bottom line.
"And nobody buys the new stuff but suckers," he continues. "Ninety-two percent of what is sold every day on amazon.com is the backlist [books, music, and films released years or even decades ago]—the good stuff. Which tells us that niches, not bestsellers, account for most cultural commerce. This fairly shouts that there's a large audience that wants better art. Oprah should assign Emerson's Essays, from 1849. That's the book America needs to read."
Head Butler does draw from all centuries, grazing widely and unpredictably across the fields of art. "'Butler' is about that which is great without regard to time: there's no sell-by date in the Butler world," Kornbluth explains. "What makes this such an exciting time is that, through the Internet, everything is available."
Start with L'Atalante, the 1934 Jean Vigo "masterpiece that only cineastes have seen, but it is on every list of the best 100 movies of all time," says Head Butler. "And not near the bottom—I've never seen it ranked lower than 15." Jump to the 2004 movie Harold and Kumar Go to White Castle, "a stoner film, in the Cheech and Chong tradition"—which was "so funny I thought I was going to die," Kornbluth says. "I was laughing so hard, I couldn't breathe." Jean Rhys's 1931 novel After Leaving Mr. McKenzie is "a bleak, bleak book," but from an author who "wrote with a diamond-cutter for a pen. Every word is the right one....Her most memorable characters are women whose beauty is fading and whose money is uncertain." New Masters, a recent CD by the 1950s heartthrob Dion, is a remake of his greatest hits, recorded four decades later. "The secret sauce is a pure love of life," says Head Butler. "The CD glows with it, and bathes the listener in it—whether you're a four-year-old dancing in the tub, like our daughter, or an oldster like Dion. Life is rich, it says. Glory is possible. Get busy." Local Hero, the 1983 film set in Scotland, wins Kornbluth's admiration as "one of the funniest, smartest, and sweetest movies ever, with a score by Mark Knopfler [of Dire Straits] that is perfection itself. Incidentally, I consider Knopfler the greatest white guitarist alive."
A 55-year-old man confided that his girlfriend had dumped him and he couldn't deal with it: "What can you recommend that I read?" The question prompted Kornbluth to reread Scott Spencer's 1979 novel Endless Love and post an essay on it, calling the story of two teen lovers a "romance that rocks their souls, addicts them to one another, turns each word and touch into a moonshot." He later notes, "This story is pitched high. [Spencer,] a novelist of great gifts, never falters—he turns obsession, a sick thing, into an open-ended question."
Occasionally a guest host sits in. The well-named Matt Butler '03 pinpointed the shortfalls of Madonna's 2006 Confessions of a Dance Floor CD while directing true fans back to her 1992 Erotica—"the CD you never bought. Too bad; it's immensely significant," he writes. "This album divides Madonna's career. Promotions…include the naughty, best-selling, shrink-wrapped Sex book. Bordering on pornography, this book is artistic and candidly showcases Madonna as she explores her sexuality in the public eye."
A fresh edition of Head Butler appears, free of charge, four times each week. All prior essays (more than 400, dating from Butler's debut in 2004) are available on its archive. The site has a small but loyal base of readers—Kornbluth reports between 5,000 and 10,000 unique visitors on an average day—a fact reflected in its astonishing 20 percent "conversion rate" at amazon.com (i.e., 20 percent of those who click through from Head Butler buy the recommended book, CD, or movie from Amazon; such rates generally hover around 3 percent).
Kornbluth's stock as a cultural guru rests largely on the stellar track record of Head Butler's recommendations, at least in the estimate of its visitors. But he also draws on years of experience in the cultural and literary circles of New York City, where he lives. A former contributing editor to Vanity Fair, New York, and Architectural Digest, he has written articles for the New Yorker and New York Times, screenplays for Robert DeNiro, Paul Newman, ABC, and PBS, and books on Michael Milken, Andy Warhol, and Michael Jordan. In 1996 he cofounded bookreporter.com, which has spun off six websites that today make up the Web's largest noncommercial book network. From 1997 until 2002, he was editorial director of AOL.
After he left AOL, "I thought of all the things I could do on the Web," Kornbluth says, "and knew that [Head Butler was] the one I'd want to do every day. It wasn't going to be done by a staff. Since it was a one-man show, I needed to know that the one man wanted to show up. Now I have this great life: stuff just pours in on me and I choose the best of the best. Take someone like Leonard Cohen—I've listened to him for 40 years. I've done all the work for you. You're getting a curator, but curators aren't usually this passionate."
"Everything on Head Butler tends to be emotional," he explains. "It's a big love story, it's a major tragedy, it's a whisper, it's Wagner. I'm not interested in the vanilla emotions, in the middle ground. Head Butler is all about enthusiasm. There's never a bad review—that's pointless. These are enthusiasms to be shared and passed on. It's like being in a secret culture club, where you get to take personal possession of every artifact."
 Kornbluth aims to emulate Pico della Mirandola, the Renaissance scholar who proposed to write about all human knowledge in a series of 900 essays. "What I am trying to do is to write about all culturein 900 essays," he says. Though he authors a blog elsewhere dealing with politics and spiritual matters ("Swami Uptown," on beliefnet.com), church and state are absent from Head Butler, which pans for cultural gold, regardless of viewpoint. And nothing, he feels, is more radical than culture, citing Emerson: "The bust outlasts the throne." Bruce Springsteen, Kornbluth says, "had as much to do with tearing down the Berlin Wall as Ronald Reagan or the pope. People hear great rock music and understand that this is part of the life force, not the death culture. Everything grows toward the light. No one doesn't want to feel more alive."
~Craig Lambert
You might also like
Genetic analysis reveals a culture enriched from both sides of the Danube.
Harvard researchers illuminate a longstanding epidemiological connection. 
Harvard's Faculty of Arts and Sciences broaches two tough topics.
Most popular
Professors' humble beginnings, concentration choices, and a mini history of Harvard and Radcliffe presidents
Brief life of a feisty mountaineer: 1859-1925
Realizing the full potential of black employees
More to explore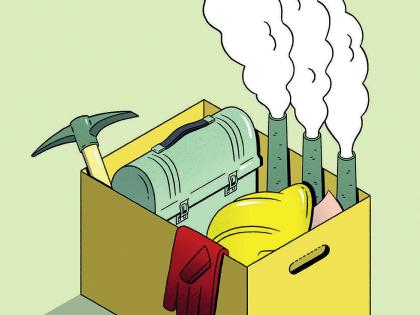 Expect massive job losses in industries associated with fossil fuels. The time to get ready is now.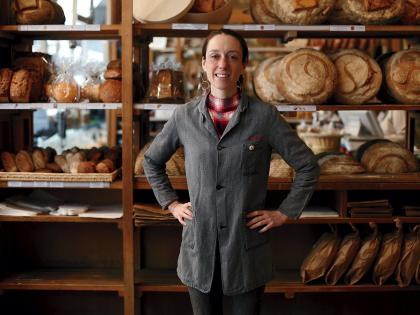 A third-generation French baker on legacy loaves and the "magic" of baking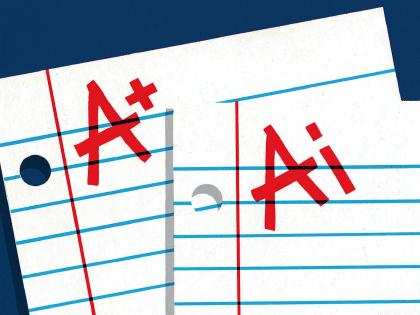 Generative AI can enhance teaching and learning but augurs a shift to oral forms of student assessment.