Harvard planners announced in December that a new, permanent art museum would rise at 224 Western Avenue, a prime site in the University's incipient Allston campus.
Some facility is needed urgently in which to put a quarter of a million art objects, and the staff who look after them, so that the aged building on Quincy Street in Cambridge that houses the Fogg and Busch-Reisinger museums can be vacated, rebuilt, and made ready for a genuinely revolutionary new educational role (see "Art Museums Launch Renaissance," March-April 2005, page 64). The building at present is in such decline that it cannot be accredited as a professional art museum.
Planners had intended to retrofit an existing office building at 1380 Soldiers Field Road, distant from the heart of the Allston campus, and build a new structure next to it, to serve as a temporary museum (see "Brevia," July-August 2006, page 67). In November, on the day before Thomas W. Lentz, Cabot director of the Harvard University Art Museums (HUAM), and his architect were to present a progress report on that considerable undertaking to the President's Advisory Council on the Allston Initiative, Lentz was told that 224 Western Avenue, on the periphery of the Allston campus and a straight-line walk of about a mile from Harvard Square, was in play as a site for a permanent facility. The idea of the temporary facility, which the museum would occupy for 10 to 15 years before building and moving to a permanent second-site museum in Allston, lost its luster when assessments of its probable cost mounted to a reported $50 million or more. HUAM got the go-ahead to shift its focus to 224 Western Avenue—and permanency.
Site-preparation work is scheduled to begin late this summer, with construction due to start this fall and end in late 2009. Lentz will close the Fogg and Busch-Reisinger museums to the public in June 2008, pack up all the treasures, and move them and most of the staff to the new museum as soon as it's finished. The remake of 32 Quincy Street, under architect Renzo Piano, will be completed by early 2013, Lentz hopes. It will house the Fogg, Busch-Reisinger, and Arthur M. Sackler museums under one state-of-the-art roof, art works will flow back into it, and the new Allston museum will become wholeheartedly Harvard's museum of modern and contemporary art.
HUAM's Allston architect is Kevin Daly of Daly Genik Architects, a Los Angeles firm. Lentz is keen on him: "Daly is humble, young, perfectly fits our desired profile of an up-and-coming architect whose best work is ahead of him, someone who can handle complex projects and whose attention we will have."
In a project proposal dated December 15 and submitted to the Boston Redevelopment Authority (BRA), Harvard described its concept for the new art museum. The 1.66-acre site, proximate to the intersection of Western Avenue and North Harvard Street known as "Barry's Corner," now accommodates a one-story, 25,000-square-foot commercial building once used by Verizon Communications for truck storage, dispatch, and repair. That structure will be razed and replaced by a three-floor, approximately 125,000- to 135,000-square-foot building. Each floor would step back from the one below, and the third floor, which would contain the exhibition galleries, would bring the building's maximum height to 60 feet. "We're hoping," says Lentz, "to have about 12,000 square feet of exhibition space up there." (The exhibition space in the Sackler Museum, on three floors, totals about 10,000 square feet.)
In addition to the galleries primarily for the exhibition of modern and contemporary art, the museum will contain dedicated spaces for public programming, a study center, research facilities, and administrative and noncuratorial functions. The project will include other public amenities, such as a museum shop, a café, a multipurpose room, a rooftop garden, and landscaped green space at the ground level.
The project description submitted for public review contains plans of the various levels of the museum that are only conceptual, although, Lentz says, they look disconcertingly like finished drawings. Another drawing shows the relationship of the museum to 10 nearby, rather tall, residences on Franklin Street. The proposed building's setback from the lot lines of those residences is 30 feet. The people who live there, and other residents of Allston, have a lively interest in this project.
Community members comprising the Harvard Allston Task Force formally reacted to the project proposal in a memorandum to the BRA on January 24. The building, they said, "is too large for the site" and at the same time "too small because of its very limited exhibit space and lack of space for the broad array of community and public educational programs that are essential to this project." A neighborhood development plan written by Harvard, the City of Boston, and the Allston community established a 35-foot height limit as desirable at this location, the task force members noted, and "Harvard's proposal for a 60-foot-high building is in clear conflict" with that understanding. They wrote of concerns about parking, exterior lighting, the loss of privacy of residents on nearby streets, and the impact of shadows cast by the building on their homes, and called for "three-dimensional views looking at the proposed building from the ground level, first floor, and second floor of homes on these streets…." They asked for detailed floor plans and interior three-dimensional renderings for the museum shop and the café, spaces that seem to them very small and "far less than the amount of retail space appropriate for this key location."
"It's a smaller, more challenging site than 1380 Soldiers Field Road," says Lentz. "But what we love above all about this site is that ultimately our front door will be right on the major intersection in Allston. To be in that location, to get the kind of foot traffic that we're going to get some day, we couldn't ask for anything more."
You might also like
On antisemitism, "I have sought to confront hate while preserving free expression."
Harvard Kennedy School researchers on how to report pro-Israeli and pro-Palestinian protests accurately 
Harvard Chabad, IDF, and Bill Ackman screen October 7 Hamas footage
Most popular
Brief life of a formidable anthropologist: 1903-1991
First-years Ngozi Musa and Gabby Thomas help set the pace for track and field.
A negative investment return and annual spending reduce the endowment's value 5.1 percent.
More to explore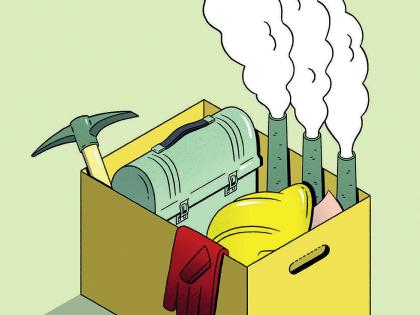 Expect massive job losses in industries associated with fossil fuels. The time to get ready is now.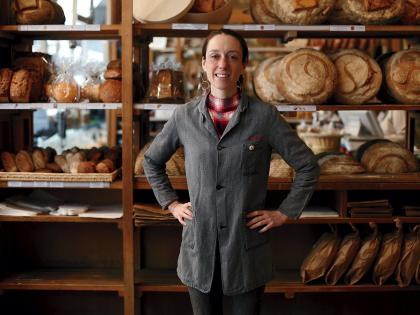 A third-generation French baker on legacy loaves and the "magic" of baking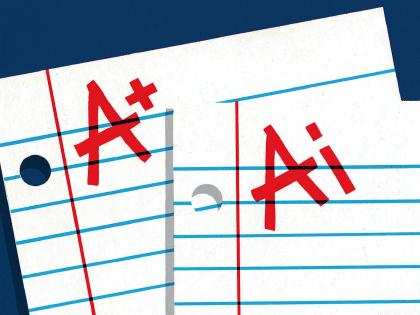 Generative AI can enhance teaching and learning but augurs a shift to oral forms of student assessment.