Ripening Nicely
Construction near fruition
Soon Harvard's sidewalk superintendents will turn their attention to Allston because that's where the hardhats will go. For the next 50 years, idle observers will oversee workers as they erect 10 million square feet of buildings there and increase the University's physical plant by more than 40 percent. If they are young superintendents now, they will get to see a complex—and exciting, one hopes—urban landscape take shape where there is not now much to engage the eye. But that's tomorrow. Today is still Cambridge's moment, as Harvard builds on some of the last bits of its open space on the Yard side of the Charles River. What follows is a look at five substantial construction projects well underway or nearly ripe to satisfy. Soon the superintendents will hand in their punchlists and move on.
New College Theatre. After 117 years of young gentlemen treading the boards in drag, the Hasty Pudding building at numbers 10 and 12 Holyoke Street was in dire need of a lift when the students debouched in 2005. Leers Weinzapfel Associates Architects had the rear two-thirds of the structure demolished, retaining the historic front and restoring its lobby and masonry bay. At back, they dug down—a popular direction in construction these days—to put two new floors below ground in which to stash most of the building's systems. On top of those, they built a high-quality theater and many other useful spaces. While the new 272-seat theater is smaller than the old 350-seater, it comes with fine support space—dressing rooms, a prop shop, a management office, a control room, and staging areas. Multifunctional rooms may accommodate rehearsals, performances, meetings, or classes. And there are offices for the shared use of student clubs.
"We have a strong arts heritage," dean of the College Benedict H. Gross has said. "The Hasty Pudding Theatricals is in the forefront of that heritage, having been a fixture here since the late 1700s. We are very happy that we will be able to give them, and several other student performance groups at Harvard, a wonderful new home so that old traditions may continue, and new ones may begin."
In early April, a superintendent would have observed the completion of the decorative woodwork in the south porch and the installation of its granite steps.
University housing. On the site of a former garden center on the corner of Memorial Drive and Western Avenue, near Peabody Terrace, the Harvard University Art Museums had proposed to build a low, glass- and wood-clad museum designed by Renzo Piano. But a vocal group of local residents protested. And so, instead, Harvard, the Riverside community, and the city opted for housing, for which the property was already zoned ("University Housing on the Rise," September-October 2005, page 63). As a result of the compromise, in which Harvard agreed to significant downzoning of some of the parcels, the University is putting up 300 units (500 beds) of new housing, mostly for graduate students, on two sites in the Riverside part of town. The Memorial Drive site features a big structure—strikingly red, as will soon be apparent—designed by Kyu Sung Woo Architects for the north part of the parcel. Three wood-frame houses with multiple units, designed by Elkus/Manfredi Architects, will sit at the back of the south piece of the site.
Harvard will turn the land in front of these buildings into a public park. Although the University proposed at first to put a park at the interior of the property, close to neighborhood houses and away from the traffic-filled streets, Riverside residents and some city councilors insisted that it be where it will be for its public visibility. Michael Van Valkenburgh Associates will do the landscape design.
Also as part of the deal that allowed this construction project to move forward, Harvard agreed to build and turn over to the city, after all the building permits it needed were in hand, 34 units of affordable housing in a nearby former industrial building that is part of the Harvard-owned Blackstone power plant just across Western Avenue.
Elkus/Manfredi Architects are the authors also of the high- and low-rise buildings on Cowperthwaite and Grant streets. On Grant, six wood-frame buildings, similar in scale to existing houses in the neighborhood, will hold six units each. On Cowperthwaite, one three-story wood-frame building will sit on the corner and play a facing-down role for a more massive glass-and-brick apartment house atop an underground garage. With these projects, the University moves toward its goal of housing 50 percent of its graduate students.
Multidisciplinary science. The 137,000-square-foot Laboratory for Integrated Science and Engineering, a.k.a. LISE, on Oxford Street, provides a physical hub bringing together physicists, members of the School of Engineering and Applied Sciences communities, and the folk in the Science Center for collaboration in nanoscale and mesoscale science, the study of materials on an atomic scale or slightly larger. Only a third of the building is above ground. The three-level basement houses a dust-free environment for microlithography and nanofabrication, facilities for materials synthesis, and a microscopy suite, all best located away from direct outside light and vibrations. But the nether regions will not be without some hint of day. The aboveground piece of the building sits on three hollow pedestals with glass exteriors, which funnel light below, and two of the sides of the underground portion have windows facing a moat or light corridor.
LISE's architect, Rafael Moneo, has made a major statement with glass. He has clad his impressive building with it—not the sort that glares or sparkles, but glass of an opalescent persuasion that changes color with the sky.
One absolutely essential component of a new building filled with would-be collaborators is, of course, a café, and LISE will have one, at ground level, looking out toward a patio and to the Music Building and the Science Center, which abut the site. The newly created quadrangle of which the patio is part will be landscaped in a way that accommodates an outdoor music performance space, science benefiting the arts. It will also accommodate diverse scientists wishing to lunch in the outdoors and swap information. "This will be a major improvement to the backyard of the Science Center," professor of physics Charles M. Marcus has said.
Just up the street in the North Yard, the Northwest Science Building (see "Construction Gallery") has been given a flexible, open-floor plan by architect Craig Hartman of Skidmore, Owings, and Merrill. The building is not to be the fiefdom of a specific academic department, but will be deployed for collaborative, cross-disciplinary work. Lab space in the building (with 210,000 square feet above ground and 260,000 square feet below, four stories up, four stories down) will be assigned to groups of faculty who share similar research interests—eventually to about 30 faculty and their research groups of about 120 researchers and 180 staff. For example, molecular and cellular biologists will mix it up with applied physics and engineering in such areas as tissue engineering, biological imaging, drug-delivery systems, or retinal implants, developing engineering solutions to physiological and neurological problems.
While primarily a laboratory facility, the building contains offices, classrooms, seminar rooms, storage space for collections, and a new chilled-water plant and electrical substation. The inquiring sidewalk superintendent will know that.
You might also like
Harvard researchers seek to empower individuals to steer their own careers.
How the Bezos Earth Fund hopes to seed economic transformation
A Harvard series explores South Korean cinema in the years following the Korean War. 
Most popular
Brant Berkstresser aims to ensure sound bodies for Harvard's student athletes.
Steven Choi, J.D. '04, works—and fights—at the vitriolic epicenter of immigration politics.
John Alexander follows the ups and downs of funk musician Rudy Love.
More to explore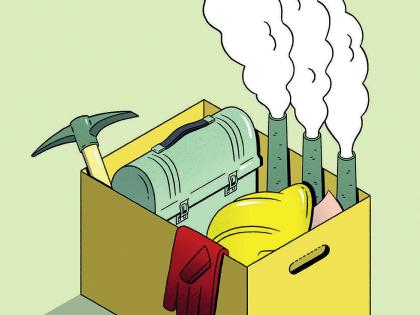 Expect massive job losses in industries associated with fossil fuels. The time to get ready is now.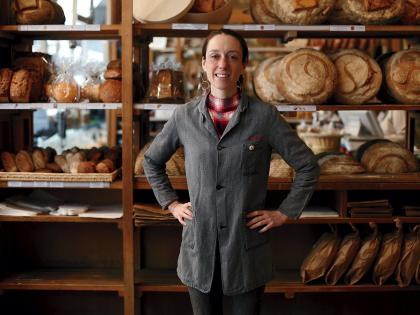 A third-generation French baker on legacy loaves and the "magic" of baking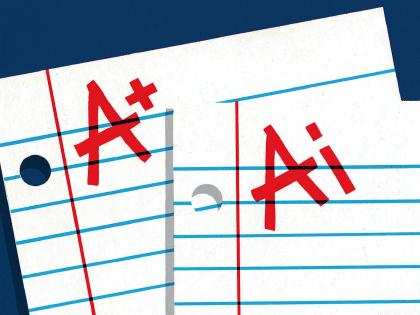 Generative AI can enhance teaching and learning but augurs a shift to oral forms of student assessment.