Modern and Historic
Iconic residences redefine the style of New England
More than 500 people turned out in June for the inaugural gala picnic at Philip Johnson's Glass House, in New Canaan, Connecticut. The long-awaited event raised $750,000 for further preservation of the most celebrated modern house in the Northeast. Public tours are sold out into parts of next year, as people from around the world plan pilgrimages to the site.
The deceptively simple transparent box, held up by slim steel pillars, was completed in 1949 and served as Johnson's home, with the lush grounds his canvas, until he died in 2005. In all, the estate boasts 14 experimental structures unfettered by "clients, function, and money," as Johnson '27, B.Arch. '43, once said, and is now operated by the National Trust for Historic Preservation as a public monument and museum and a central "catalyst for the preservation of modern architecture, art, and landscape."
The Johnson house may be the showiest example of modernism in New England, but it is far from the only one. The majority of modern residences are in private hands, but several are open to the public, including the one-story, red tile-roofed Zimmerman House in Manchester, New Hampshire, a late work by Frank Lloyd Wright; the eccentric Frelinghuysen Morris House in Lenox, Massachusetts, built in the International style and lived in as a showcase for the collection of abstract art of its longtime owners; and two adjacent dwellings, Field Farm (open as a bed and breakfast) and The Folly, on pastoral acreage in Williamstown, Massachusetts, which offer prime examples of one of modernism's central tenets: that structures be designed in harmony with the surrounding environment.
The rising profile of these sites, and the work of preservation groups, can be seen as harbingers of a shifting perspective on modern aesthetics in a part of the country most identified with white-steepled church es, colonial village greens, and fabled redbrick universities (although even Harvard has its share of modern edginess; see "Bricks & Politics"). "The average layperson does not see New England as a hotbed of modernism," says David Fixler, president of DOCOMOMO/New England, a branch, founded in 1997, of the Paris-based group that advocates for modern architecture. "But in fact, all of the great, internationally recognized leaders of the modern movement did work in New England."
That includes Bauhaus founder Walter Gropius (who taught for years at the Harvard Graduate School of Design after leaving Nazi Germany), as well as Frank Lloyd Wright, Le Corbusier, Alvar Aalto, and Ludwig Mies van der Rohe. But Fix ler is quick to note that modernist architects Edwin Goodell (who designed Field Farm) and Henry Hoover, M.Arch. '26, built homes in New England that predate Gropius's arrival. "Many people don't realize that the seeds of modernism were here before Gropius," explains Fixler, who lives in a Hoover-designed 1949 home in Weston, Massachusetts. Yet it would be hard to overstate the influence of Gropius and his colleagues Marcel Breuer and Walter Bogner on a slew of younger Harvard-trained architects, including Edward Larrabee Barnes '38, B.Arch. '42; Ulrich Franzen, M.Arch. '48; John Johansen '39, B.Arch. '42; Carl Koch '34, M.Arch. '37; Eliot Noyes '32, M.Arch. '38; I.M. Pei, M.Arch. '46; and Paul Rudolph, M.Arch. '47—all of whom went on to design buildings around New England.
Now that "modernism," under the 50-year guideline, also means "historic," some regional preservation groups have begun to grapple with how to treat the newest additions to the local historic landscape: the modernist homes built from the 1930s through the 1950s. "These houses tend to be isolated in their settings—like the Glass House—and are set pieces in a larger landscape," notes Sally Zimmerman, preservation specialist at the nonprofit organization Historic New England. "There, the preservation is of a masterwork and the house is treated as an artifact. You don't destroy it because it is a wonderful art object." Historic New England archives artifacts and operates three dozen house museums, but one of its most popular destinations is the 1938 home of Gropius himself in Lincoln, Massachusetts, which attracts visitors from around the world. The organization is now developing a regional reference database showcasing residential works by selected modernist architects. "There is a strong research interest in our collections," Zimmerman says, "and in our property holdings and in our archives."
The Trustees of Reservations, a stalwart land-conservation group, operates not only Field Farm—the 1948 Bauhaus-era home built by the MIT-trained Goodell, which is complete with many original furnishings, artwork, and a sculpture garden—but also The Folly, designed in 1964 by Ulrich Franzen, which is now open as a museum only. "The whole property is a wonderful teaching tool, especially because we can compare the two buildings in discussions on postwar American architecture," says the Trustees' historic-resources manager, Will Garrison. "And because the structures were built specifically for the landscape, and we are a land-conservation organization, we are interested in preserving them together." The group has also recently taken on a 1950 house in Concord designed by The Architects' Collaborative (TAC), Gropius's Cambridge firm, which is currently used as a rental property.
Newer grassroots groups such as the Friends of Modern Architecture in Lincoln, Massachusetts, are also educating their fellow residents and drawing attention to preservation issues around modern homes. In addition to the Gropius house, Lincoln has more than 100 private custom-built modern dwellings, and has been a hothouse for architectural development, says FOMA cofounder and president Dana Robbat, A.L.M. '02, who is writing a book about European modernism and its impact on New England. The group sponsors receptions, private house tours, and panel discussions, such as an event last April on renovating and maintaining a modern house, cosponsored with Historic New England. "Most people don't like looking at modern homes; they are just not immediately aesthetically pleasing to a lot of people," Robbat says. "It's like looking at any piece of modern art. But once you understand what the artist had in mind, you can appreciate the work much more."
Preservation interest centers primarily on one-of-a-kind, commissioned works by well-regarded architects and on some planned modern residential communities, such as the renowned cul-de-sac of flat-roofed, timber-sided homes called Six Moon Hill built by and for TAC architects in Lexington, Massachusetts. "In comparison to many contemporary suburban developments elsewhere, like Levittown, the emphasis was not necessarily on creating the largest possible number of houses, but rather on creating community of a certain scale and character," says Cambridge architect Mark Mulligan, M.Arch. '90, adjunct associate professor at the Graduate School of Design. "For me, there is something both more artistic and more civic-oriented [in Six Moon Hill] than the economic model that is suggested by 'mass housing.'"
Any group eager to preserve modern structures still faces the problem Dana Robbat raises: the often dim awareness on the part of homebuyers, developers—or even local historic commissions—of the desirability of distinctive postwar homes. "In Oak Park, Illinois, the preservation perspective is Frank Lloyd Wright," Mark Mulligan says. "Our focus in New England has been on colonial and federal styles, and nineteenth-century architecture." DOCOMOMO's David Fixler agrees. "We've had some victories, and some defeats," he says of trying to save modern buildings. "The importance of New England to modernism is generally underappreciated."
Several years ago the group helped preserve an especially innovative Edwin Goodell house built in 1934 in Weston, Massachusetts, by finding owners who wanted to live in the building rather than tear it down. "If we destroy these houses, then we will have lost an important part of our social and political history as well as our architectural history, and those stories will never be told," says Boston architect Edwin "Ned" Goodell, M.Arch. '98, the architect's grandson. "This particular house is interesting because it marked a departure from the 'historicist' work of my grandfather's early career and it is evidence that there was fledgling interest in new building types before the arrival of Gropius and the Europeans."
The appeal of modern homes is timeless, Fixler says. "Modernism was about encouraging democratic ideas, including the idea that everyone can live well and live on a modest scale," he explains. "The movement was about breaking down walls and opening up spaces and creating better communal environments, and the houses were meant to have a very light environmental impact on the land. There is something very liberating and uplifting about life in a modern house, and it is something we don't want to lose track of, especially given the general push toward sustainability."
Mulligan sees the efficient use of space, modest footprint, and the opening to natural light and garden views—in essence using the natural world as extended outdoor rooms—as definitive lessons for homeowners living in today's climate crisis. "A 1,200-square-foot midcentury modern house is the opposite of today's 5,000-square-foot McMansion in terms of how space is valued and used," he says. "It's important for us as a society to keep these smaller modern houses, because they move us away from the culture of consumption. What makes them work is the cleverness of design and the number of built-ins."
One of the best examples of these ideas is Gropius's own home; Mulligan sends everyone he knows to see it. "The archetypal New England house is a painted, wooden, boxy structure," he says. "Gropius absorbed the New England characteristics [wood, brick, fieldstone] but did something new with them. He used cedar-clapboard siding, but he uses it vertically on the interior. He is an historic figure and the house is a time capsule. Going out there also gets visitors into the forests and pastures around the house—all these things we think of as New England's natural heritage."
Six Moon Hill in Lexington still runs, as originally planned, as a consensus-based community with membership dues and some communal property, including a swimming pool and meeting grounds. "It's remarkable that the community has maintained the same spirit as long as it has," says founding TAC architect John "Chip" Harkness '38, M.Arch. '41. "It's more than just a typical suburb, it is a group of people who meet together and do more than be next-door neighbors who never speak to each other." (He now lives in Maine, but his first wife, another TAC architect, Sarah Pillsbury Harkness, still lives at Six Moon Hill along with some other founding families.) Lexington also boasts five other subdivisions of modern homes from the 1950s and 1960s, including Five Fields, Turning Mill Road, and Peacock Farm. In Concord, Massachusetts, Carl Koch, a longtime MIT professor, produced the 1950s Conantum community, designed as convenient, affordable housing for university academics back when Concord was a 22-minute drive to MIT, notes Sally Zimmerman, of Historic New England, citing original promotional materials for the development.
Few would question preserving the Gropius house, or even those that comprise Six Moon Hill. But whether all modern houses should be saved as a matter of course is not always clear. "There is no canonical definition of what's historically relevant or important," Mulligan says. Market forces are hugely influential, as are potentially expensive problems related to restoration and maintenance, which, he explains, often require specially trained contractors and hard-to-find authentic materials. "A lot of mid-century houses are small and glassy and their new buyers value the land and location over the architect's vision," he says.
In July, for example, after long negotiations, a deal to save a flat-roofed 1956 Paul Rudolph house on a bluff in Watch Hill, Rhode Island, fell through over issues of timing and liability, according to a New York Times article. The owners had wanted the "Cerrito house," as it was known, removed so they could build a larger vacation home, and two designers had hoped to move the dwelling to land upstate; instead, the structure was demolished in June. The "Micheels House," a 1972 Rudolph dwelling on the waterfront in Westport, Connecticut, was demolished last January despite public controversy and legal action over its importance. "Things are changing so quickly [in the construction landscape] now that we cannot evaluate the significance of many modern houses before they are gone," explains Sally Zimmerman. "We don't have the luxury we do with an old Revolutionary-era home to determine how important it is to history."
But opinions can vary within the architectural and design community. "There is an element, even among the surviving designers of these houses, that says, 'No, they should not be preserved. The style is obsolete,'" Zimmerman adds. "There is such a rational philosophy behind modernism that some of the designers themselves say, 'Go ahead, tear it down. If it's not working now, then build something new.'" The emphasis does not have to be on traditional restoration or preservation, Fixler believes, but on sensitively adapting or enlarging these modern homes—as virtually all of the Six Moon Hill homes have been. Chip Harkness weighs in: "I think it's very nice to preserve—maybe not the specifics—but the spirit of the original thing and, to the extent possible, preserve the building and not tear things down and build new ones. I'd rather adapt structures than see them torn down. But then, I'm an old man and I like to preserve what I can."
The Trustees of Reservations faced an interesting problem when the organization inherited Field Farm and The Folly in 1984. "The owners [Lawrence and Eleanore Bloedel] themselves did not see the home as 'historic,' but they did consider The Folly to be important" from an architectural point of view, says Garrison, Trustees' historic-resources manager. "So we treat the main house as an enterprise, but are sympathetic to its history."
The Folly, which was used by the Bloedels as a guesthouse, is a curving shingled structure resembling a pinwheel.It's set gracefully beside a spring-fed pond and a fringe of trees overlooking fields and woodlands with public walking trails. It also served as a gallery for some of the Bloedels' considerable modern-art collection (which was largely divided between the Whitney Museum of Art and the Williams College Museum of Art after Lawrence Bloedel died in 1976). For Franzen, the architect, the environment dictated the design. "There's a view of Mount Greylock from the large living room, a different view of the pond—on which the Bloedels held skating parties in the winter—from the kitchen, and other views of the fields and trees from the bedrooms," says Franzen, who is now retired and living in New Mexico. "Larry Bloedel loved that guesthouse. It was meant to be a counterpoint to his rather prosaic modernist house, a plain old Jane" (a reference to the main house, designed by Goodell). When asked whether The Folly was meant to last forever, to be preserved in perpetuity, Franzen replies: "Of course. Any work of architecture with some merit and skill and artistry deserves to stand as long as it can. And that house, The Folly, has that, for sure. I'm glad that it is sort of an historic building now." He pauses, then adds: "All architects have dreams of glory."
Nell Porter Brown is the assistant editor of this magazine.
You might also like
Genetic analysis reveals a culture enriched from both sides of the Danube.
Harvard researchers illuminate a longstanding epidemiological connection. 
Harvard's Faculty of Arts and Sciences broaches two tough topics.
Most popular
Professors' humble beginnings, concentration choices, and a mini history of Harvard and Radcliffe presidents
Brief life of a feisty mountaineer: 1859-1925
Realizing the full potential of black employees
More to explore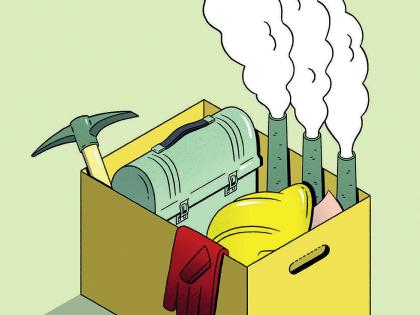 Expect massive job losses in industries associated with fossil fuels. The time to get ready is now.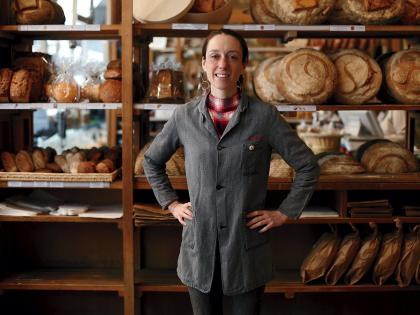 A third-generation French baker on legacy loaves and the "magic" of baking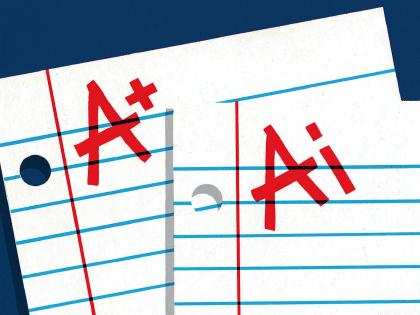 Generative AI can enhance teaching and learning but augurs a shift to oral forms of student assessment.